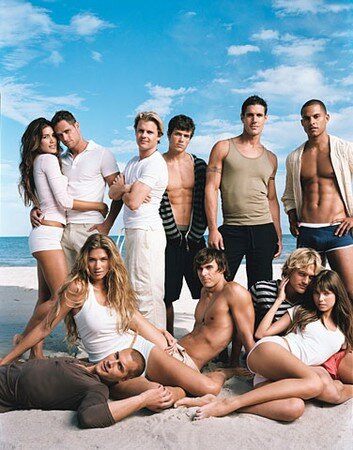 The Goods
33-year-old Buffalo native Adam Lippes served as the youngest-ever creative director at Oscar de la Renta; he also discovered the kind of boxers, briefs, and basic T-shirts that guys are lining up to buy.
The Product
Made of luxe pima cotton, Adam+Eve's essentials come in an array of vibrant colors and won't break the bank. "Our underwear is beautiful," says Lippes, sitting in his studio, surrounded by the contemporary art and photography he collects.
The Future
The brand's newly launched clothing line is equally obvious in its appeal: Look for cashmere hoodies lined with cotton, wool houndstooth trousers, and a waxed duck-hunting jacket with a leather pouch sewn into the back.
Photo: Mark Seliger; Text: Katherine Kingsley, Clothes by Adam+Eve. (Courtesy http://men.style.com)