Albert Eckhout, Still Life with pineapple, melon, and other tropical fruits, Oil on canvas. Image © The National Museum of Denmark, Ethnographic Collection, Copenhagen.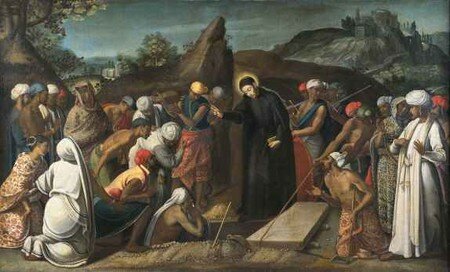 Miracle of St. Francis Xavier, Andre Reinoso (active 1610-1641), Portugal, 1619-1622. Oil on canvas, 104 x 164 cm. Image credit: Santa Casa de Misericordia de Lisboa/ Museu de Sao Roque, Lisbon, Portugal.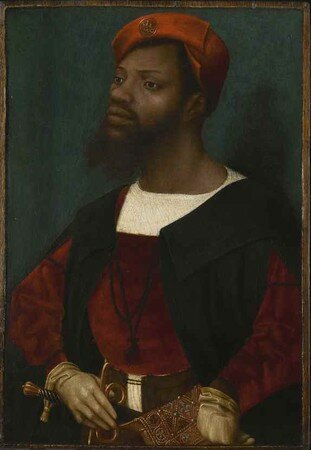 Jan Mostaert, ca. 1472-1555/56, Portrait of a Black Man, Oil on panel, Rijksmuseum, Amsterdam.
Southern Barbarians in Japan, Japan, edo period, 17th century, Pair of six-panel folding screens; ink, color, and gold on paper. Image: The Freer Gallery of Art.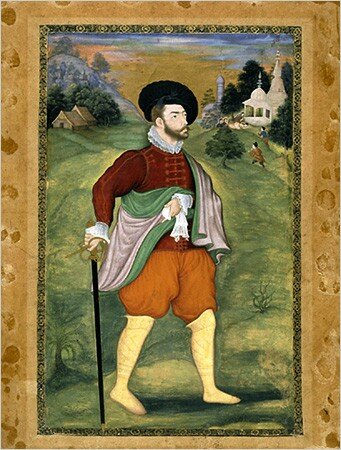 A 17th-century Mughal portrait of a European, at the Sackler (Victoria and Albert Museum, London)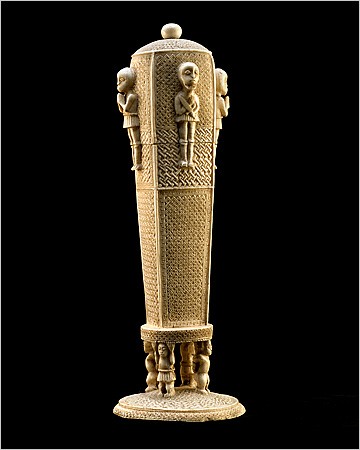 An ivory knife case from the Kongo (Detroit Institute of Arts)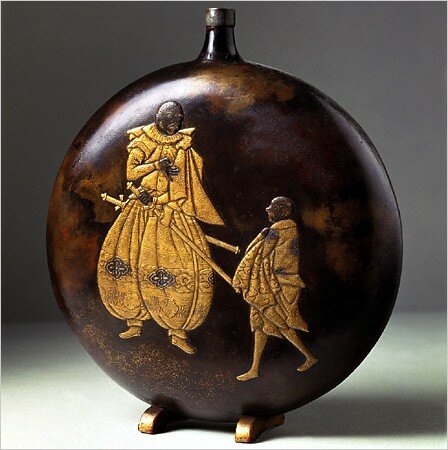 A Japanese flask from the Momoyama period of the late 16th century (Luis Pavão/Museu Nacional de Arte Antiga, Lisbon)
Hybrid art: An ivory Madonna and Child (late 16th or early 17th century) from China (State Hermitage Museum, St. Petersburg)
A rhinoceros-horn cup from the Ming dynasty (Kunsthistorisches Museum, Wien Kunstkammer, Vienna)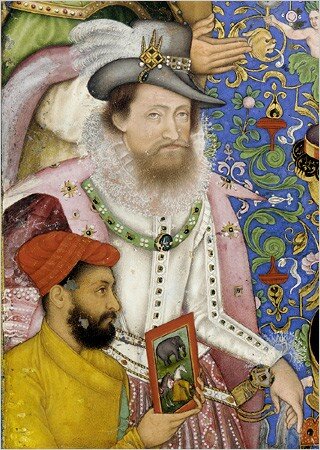 "Jahangir Preferring a Sufi Shaikh to Kings," a watercolor from the Mughal dynasty (1615-1618) (The Freer Gallery of Art)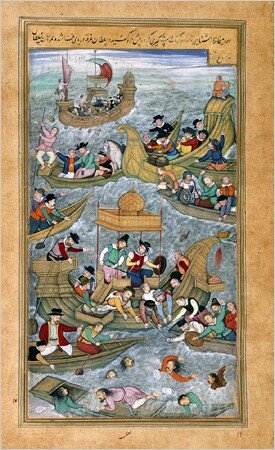 "The Drowning of Bahadur Shah La'l Agra" from India (circa 1603-04) (The British Library Board)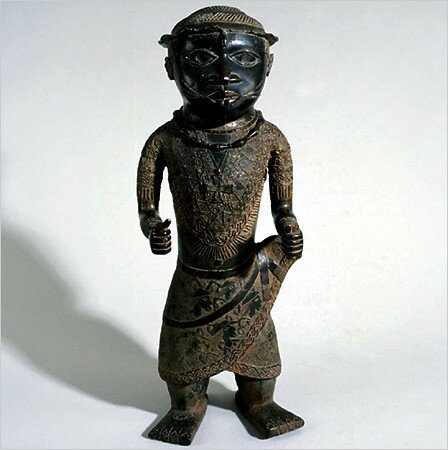 A brass statue from Nigeria (circa 16th to 17th century) (Museum für Völkerkunde Dresden)
"Encompassing the Globe: Portugal and the World in the 16th and 17th Centuries" continues through Sept. 16 at the Arthur M. Sackler Gallery, (202) 633-4880, and the National Museum of African Art, Smithsonian Institution, (202) 633-4600, in Washington.