Pour me faire une idée de ce que je vais devoir porter à partir de jeudi... Fort heureusement, j'ai ce qu'il faut dans mon dressing, en ajourant bien entendu une touche parisienne!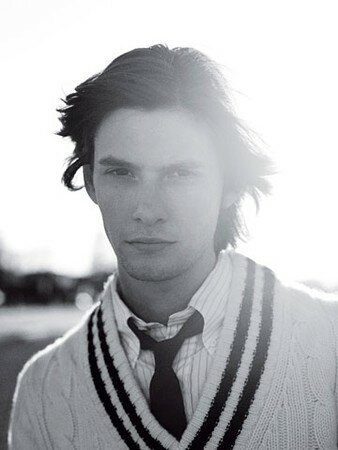 Tennis sweater. Not for the court but for the street. Tie optional; jeans or khakis essential. S'il fait froid à Boston, pourquoi pas? De toutes manières, au Somerset Club, la cravate est de rigueur... même au petit déjeuner!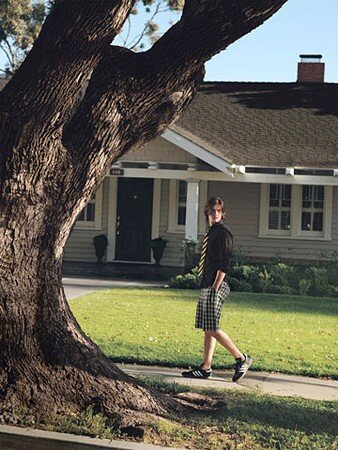 Repp tie. What used to be the most conservative of ties has found a new, spirited life, thanks to its slimmer build and creative color combinations. Je vais emporter ma collection de cravates club Christian Dior vintage (elles ont la bonne largeur: 7,5 cm) pour la journée, une Dior noire pour la soirée black-tie au Fine Arts et une Kriss Van Aasche achetée vendredi)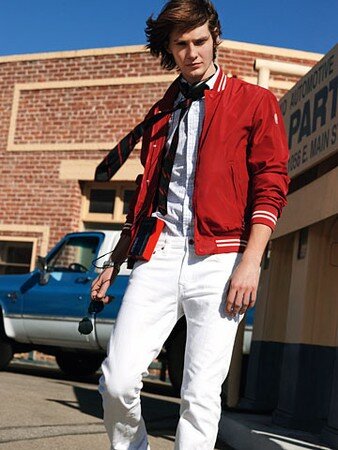 Baseball jacket. A sporting-goods-store standard, currently being repurposed by numerous fashion labels, both American and European. Je suis plus dubitatif... comme dirait Philippe, ce n'est plus de mon âge! A remplacer par un blouson daim ou cuir?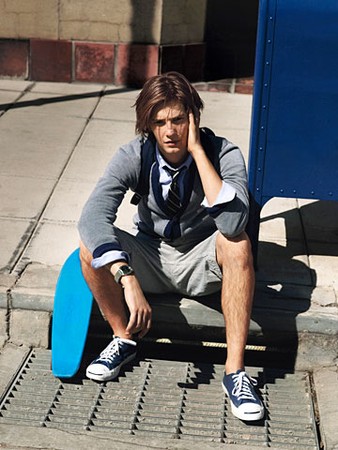 Cotton cardigan. Not droopy and slouchy like your grandfather's, but fit and trim. C'est prévu et il est court et ajuté.
Madras shirt. Shorts, shirts, pants—this quintessentially preppy fabric is back big-time, but now in more muted tones. Ce n'est vraiment pas mon style et puis, il est encore trop tôt pour cela. Le madras en été, oui mais pas au printemps!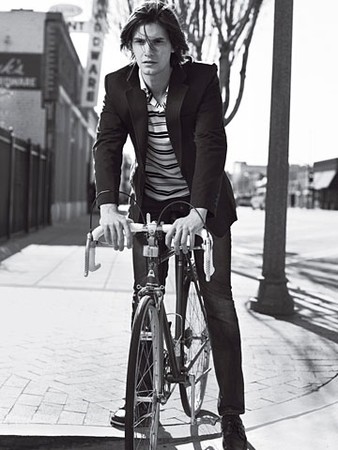 Cotton navy blazer. What you might have once reluctantly worn to a wedding has been reborn as the sharpest jacket of the season. Elle fait partie de mes projets de shopping...
Photos: Nathaniel Goldberg (source http://men.style.com)