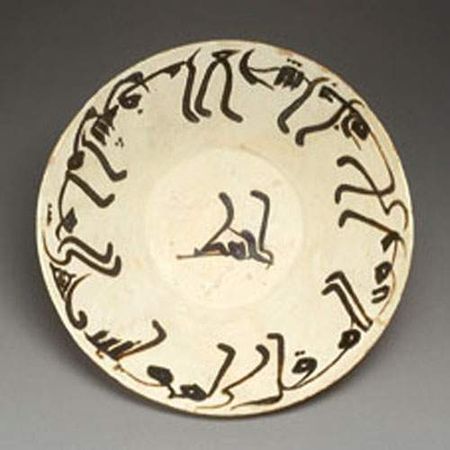 COUPE COUFIQUE - Nichapour, 10e siècle.
Coupe tronconique, décorée en engobe brun sur engobe blanc d'une inscription concentrique coufique sur les parois à sens propitiatoire et d'une autre dans le fond au nom de Ahmad. Pièce complète. Nichapour, 10e siècle. 23,5 cm - Estimé : 8 000 / 10 000 €

Nishapur slip-painted pottery bowl with kufic inscriptions around the name « Ahmed ». 10th century A.D.
Boisgirard et Associés Paris. Arts d'Orient. Vente du 22 mai 2008