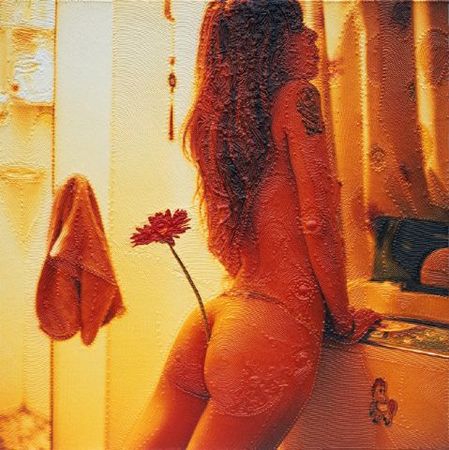 Li Bo
African Daisy, 2008
Li Bo
Red Pendant, 2008
Li Bo
Black High Heels No.2, 2008
It is with their usual flair and chutzpah that OLYVIA ORIENTAL launches their autumn exhibition 'Flesh in Revolution' by the provocative young Chinese artist Li Bo at their gallery in St James's.
With photographic clarity Li Bo renders young Chinese women in the boudoir, at their toilette, and in other such intimate spaces where feudal impressions of grace and decadence converge. Li Bo is brash in his use of materials; in particular his use of ropes to accentuate line is a unique way of giving texture and life to the skin of his luscious figures.
Dwelling on the curve, and celebrating the inherent sexiness, Li Bo is, he suggests, "celebrating the female form at its most natural; in repose". At a time where on one hand Ang Lee's last film 'Lust' was heavily edited in China, and suggestive adverts are banned, the country, meanwhile, is awash with pornography. On the other hand, in post Olympic Beijing, the status of women in China and their civil liberties is still being questioned. Li Bo's images of contemporary Chinese women, whilst being easy on the eye, are also vaguely unsettling for this reason.
Firecracker owner Olyvia Kwok, she announces, is determined to take the gallery forward by venturing outside the it's tradition oriental borders and into international art territories by creating a new division of the gallery called 'ETC'. Olyvia states " I see so many exciting, fabulous and outrageous pieces that I want to show, and it is for that reason that we have become ETC. It is for that reason that we are, as you say, going global with our choices and our attitude. Watch this space."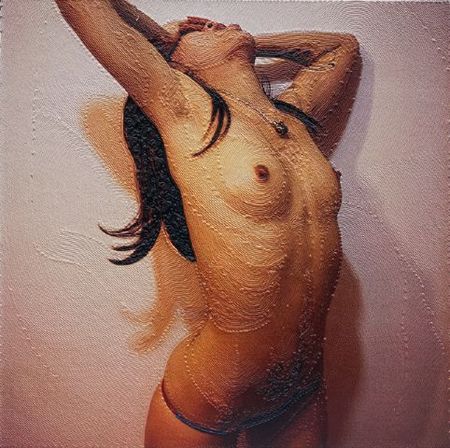 Li Bo
Silver Pendant, 2008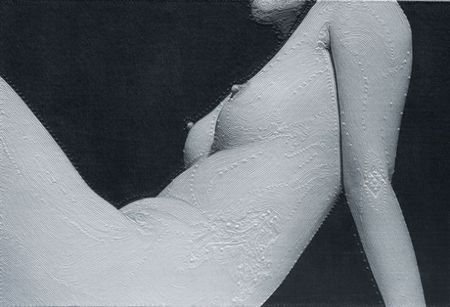 Li Bo
Today, 2008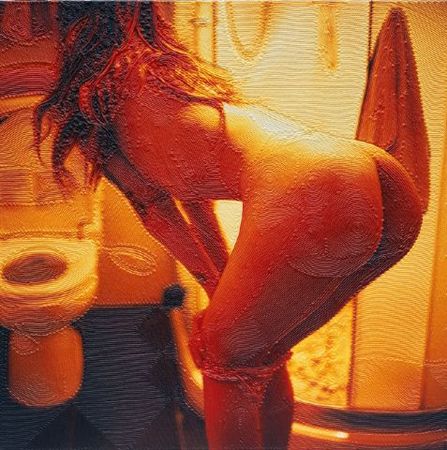 Li Bo
Towel, 2008
'Flesh in Revolution' runs from October 9th – 30th with a private view on the October the 8th.
Olyvia Oriental 17 Ryder Street St. James's London, SW1Y6PY United Kingdom - Tél.: +44 (0)2079252986 - www.olyviaoriental.com
Li Bo
Yesterday, 2008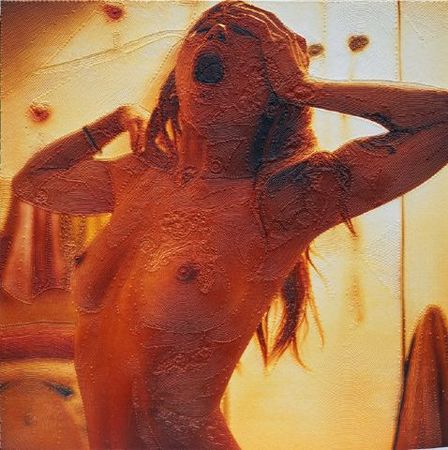 Li Bo
Yawning, 2008