Junya Watanabe for Comme des Garçons oxford cotton shirt with plaid wool detail, $665 at Saks Fifth Avenue; Band of Outsiders shawl-collared tartan wool vest, $655, and (around waist) Woolrich plaid shirt, $229, both at Barneys New York; striped cotton henley, $130 at Rag & Bone; tweed wool breeches, $250, wool-nylon shooting socks, $25, and wool-nylon flashes, $25, all at orvis.com; Maine hunting boots, $119 at L. L. Bean.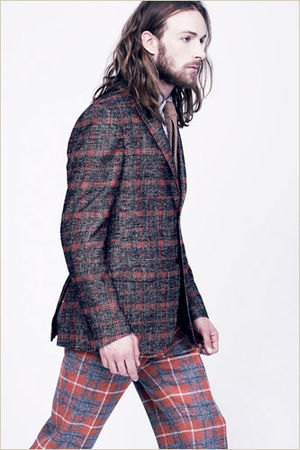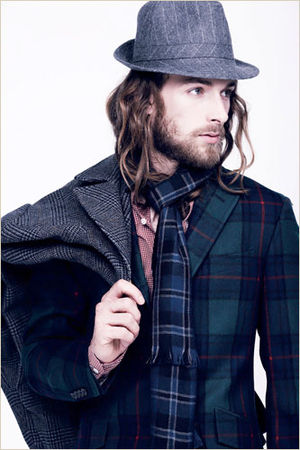 Polo Ralph Lauren windowpane-check wool blazer, $1,295 at Bergdorf; checked cotton shirt, $415 at Prada; glen plaid wool topcoat, $350, and fedora, $59, both at Banana Republic. Amicale cashmere scarf, $190 at Saks.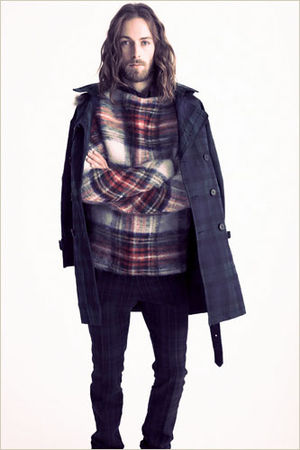 Balenciaga wool sweater, $765, and Band of Outsiders black-watch plaid hooded cotton trench coat with raccoon collar, $1,750, both at Barneys; wool pants, $350 at Burberry.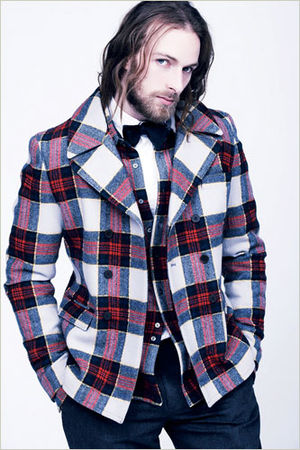 Duckie Brown wool-cotton shirt, $425, and matching jacket, $1,100, both at Odin; Thom Browne oxford cotton shirt, $425 at Barneys; houndstooth silk bow tie, $89.50 at Paul Stuart; wool-cashmere pants, $395 at Polo Ralph Lauren.
Phineas Cole houndstooth wool jacket, $1,384 at Paul Stuart; wool vest, $680 at Etro; tattersall cotton shirt, $168 at Steven Alan; wool pants, $350 at Burberry; Woolrich Woolen Mills wool tie, $119 at Barneys; J. Lombardo tortoise plastic glasses frames, $195 at A.R. Trapp Opticians.
Dries Van Noten down-filled jacket, $1,280, at Barneys; Rockmount cotton shirt, $70 at rockmount.com and Murray's Shoes; wool pants, $149 at Club Monaco; wool-cashmere cap, $187.50 at Paul Stuart.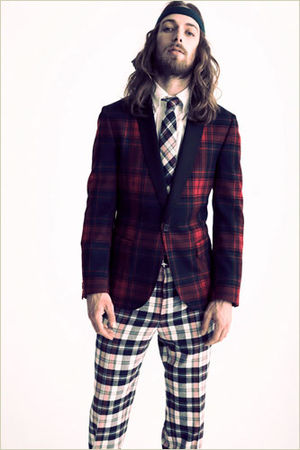 Wool dinner jacket, $349 at Club Monaco; Thom Browne oxford cotton shirt,$425 at Barneys and Bergdorf; Black Fleece madras cashmere pants, $900, and matching tie, $150, at Brooks Brothers; wool/nylon flashes (worn as a headband), $25 at orvis.com.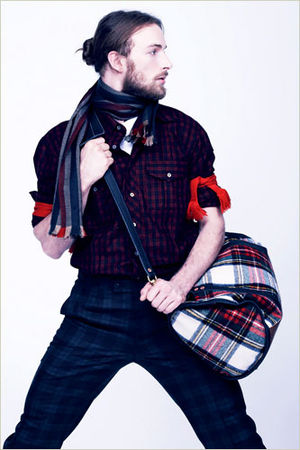 Fotos: Dean Isidro - Styling: David Coleman