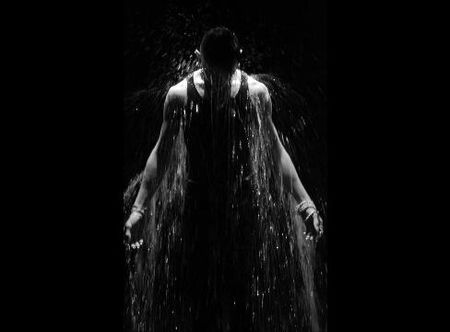 Pour sa nouvelle installation, le vidéaste Bill Viola a choisi de s'attaquer aux icônes religieuses, au cœur même de l'imposante cathédrale londonienne. Habitué aux créations monumentales, Bill Viola investit cette fois la célèbre cathédrale construite au XVIIe siècle rapporte l'agence Bloomberg, où il réinvente et modernise le retable.

Le traditionnel tableau d'autel peint représentant des scènes religieuses n'est plus à la mode Outre-Manche. En ce XXIe siècle, la conquête de nouveaux fidèles ou la décoration des lieux saints, passe par la technologie. Bill Viola, d'abord intimidé par la vénérable architecture, a répondu à l'appel des voix célestes. Il est en train de mettre au point une installation permanente dans laquelle la Vierge et les martyrs apparaîtront sur écrans plasma et en projections numériques. Le plus difficile étant pour l'artiste de réussir cette œuvre sans perdre de vue la nécessité d'une interprétation contemporaine tout en évitant de tomber dans la tradition.

En 1996, Bill Viola avait réalisé une œuvre similaire pour la cathédrale de Durham, intitulée « The Messenger ». Sur un écran disposé contre une porte du XIIe siècle, apparaissait le corps d'un homme nu sortant de l'eau, ressemblant à une sorte de chimère aquatique. « Même si je ne suis pas un fervent chrétien, je reste un produit de ce système culturel. Et bien sûr, celui-ci est basé sur le corps : la désintégration et la transfiguration du corps. Une grande partie de l'art a été créée à partir de la figure d'un homme mort, le Christ. »

Cette future installation de l'artiste américain n'en est actuellement qu'au stade de la réflexion. Grâce à des recherches sur les retables et la représentation des figures religieuses, Bill Viola recherche la forme idéale pour ces retables d'un autre genre, dans lesquels il ajoute l'élément du temps. artclair.com
The U.S. video artist Bill Viola uses the most novel of media, including plasma screens and digital projections, to tackle the most perennial of themes. Although his work employs advanced technology, it can fit into venerable sacred buildings, and -- the most difficult thing -- do so without ceasing to be completely contemporary.
That is not an easy trick. Viola has brought it off, however, more than once, and is planning to do so, spectacularly, again. His next major project is to create two permanent installations in St. Paul's Cathedral, London.
These will be the city's first video altarpieces, and the first anywhere in such a prominent place. The 17th-century church, designed by Christopher Wren, is the symbol of a great capital.
As Viola, a neatly bearded 57-year-old, told me recently, "I'm a little daunted. It's a major thing, especially in a church like St. Paul's. By the end, I'm going to have learned a lot about what it means to make two contemporary altarpieces in one of the major churches in the world."
Viola has created similar works before, though on a temporary basis. "The Messenger" was first seen in Durham Cathedral in 1996, where it was on a screen attached to the 12th- century west door. It is now on show in an exhibition of Viola's work at Haunch of Venison, Berlin (through Feb. 21).
Floating, Sinking
Like many of Viola's pieces, "The Messenger" is concerned with the element of water. As you watch, a small, shimmering form appears in the center of the image. Slowly, as this nears, it becomes clear that it is a naked human body, floating toward the viewer, getting larger and larger, closer and closer. Eventually, he breaks the surface, breathes and then sinks back down.
Viola's work has no explicit religious content. On the other hand, as he agrees, "Even though I am not a devout Christian in terms of my spiritual practice, I still am a product of that cultural system. And of course, that in turn is based on the body: the disintegration and transfiguration of the body. A huge amount of art has been generated by the image of a dying man, Christ."
"The Messenger" evokes the cycle, and mystery, of life. The themes in his work, Viola says, "often have to do with the transformation, the threshold between life and death, and the slowing of time." Typically, he stretches the action of a few seconds -- a body falling into water for example -- over many minutes.
Lake Rescue
The aquatic aspect of his imagery is rooted in Viola's childhood. "We were on holiday on a lake in upstate New York, and I jumped off a raft, didn't hang on to my little inner tube, and sank to the bottom." He was rescued by his uncle; it was an experience, Viola says, he will never forget.
Water is the barrier between the living and dead in Viola's series "Ocean Without a Shore," which was one of the sensations of the 2007 Venice Biennale, where it was shown on the altars of a small 16th-century church, St. Gallo. In each part, figures walk toward the viewer passing through a veil of water as if through a sheet of glass. At the instant they do so, their images are transformed from grainy black-and-white to ultra high- definition color. New works derived from these are on show in Berlin.
As is frequently the case with Viola's work, "Ocean Without a Shore" required various kinds of new technology, including a laser-cut device to deliver the absolutely flat, even plane of water. But the innovations were at the service of an idea that is ages old: an encounter with the dead.
Viola spends most of the time in his studio in Los Angeles, with a shelf of books about altarpieces and icons, contemplating what form his works in St. Paul's will take. The only given is that one will be about Mary, the other about martyrdom.
"I think about them a lot. I'm not quite sure how it will all unfold and what the final outcome will be." It's a fair bet that Viola's altars will be both remarkable and controversial.
(Martin Gayford is chief art critic for Bloomberg News. The opinions expressed are his own.)
To contact the writer on the story: Martin Gayford in London at martin@cgayford.freeserve.co.uk.