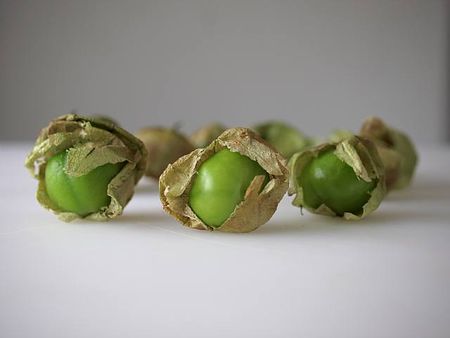 Jonathan Blaustein, One Dollar's Worth of Tomatillos From Mexico, 2008
Beginning on February 6, 2009, Zane Bennett Contemporary Art, at 435 South Guadalupe Street in Santa Fe, New Mexico will present "Open Project Photography", an exhibition of photographs by artists Jonathan Blaustein, Diana Blok, Gregoire Cheneau, Wei Meng Foo, Todd Hido, George Hirose, Patti Levey, Judy Miller, Deborah Oropallo, Tony Soulie, and Donald Woodman. There will be a reception for the artists on Friday, February 6, 2009, from 5-7 pm, and the show continues through March 14, 2009.
OPEN PROJECT is an ongoing explorative arts program which seeks to find unique, innovative and progressive visual artists who push the edge in diverse genres, including photography, media, projection, process arts, installation, painting, sculpture and the site-specific. Photography is the medium which Zane Bennett has chosen as its inaugural launch for this new agenda and has selected eleven national, international and regional photographers to show in its entire second floor exhibition space. Open Project will provide a stimulating forum for future educational discussions, lectures and participation by the New Mexico arts communities.
Jonathan Blaustein received his MFA from Pratt Institute in Brooklyn, New York in 2004. This young, emerging photographer's work is in the permanent collections of the Albuquerque Museum, the Brooklyn Museum, the New Mexico Museum of Art, and the Museum of Photographic Arts in San Diego. He resides in Taos, where he runs his own studio and gallery, and teaches photography at the University of New Mexico - Taos.
Diana Blok was born in Uruguay, and has lived in Colombia, Mexico, Guatemala, Brazil and the Netherlands. For the past 25 years, she has taught master classes and workshops in photography throughout the Netherlands and abroad. Her projects have been supported by the Foundation of Visual Arts and Architecture in Amsterdam, as well as by the Mondrian Foundation of the Netherlands.
Gregoire Cheneau lives and works in Paris, France and was awarded the Kodak Photography Prize in 1995. His work has been exhibited in several prestigious galleries throughout France and he has published several monographs.
Wei Meng Foo was born in Malaysia and worked as a photographer and graphic designer in her home country before she came to the United States in 2000. In 2006, she earned her MFA in photography from Arizona State University, as well as receiving the Society of Photographic Education Student Award.
Todd Hido is a San Francisco based artist whose work is in the permanent collections of the Guggenheim Museum, the Los Angeles County Museum, the San Francisco Museum of Modern Art, the George Eastman House, the Whitney Museum, and the Chicago Contemporary Museum of Photography. Hido has an MFA degree from the California College of the Arts and Crafts, and has exhibited extensively nationally and internationally.
George Hirose is currently an adjunct Associate Professor at Pratt Institute in Brooklyn, New York. His photographs have been exhibited in many one-person and group shows nationally and abroad. He lives in Manhattan.
Patti Levey is a Santa Fe photographer who has been using self-portrait photography as an art form and as a means to self-examination, empowerment and healing for over twenty years. In addition to being a photographer, she holds a Masters degree in Clinical Psychology and Feminist Therapy and has used self-portrait photography as a form of therapy with women.
Judy Miller holds a MFA degree in photography with a minor in drawing, and an MA in printmaking. Her artwork is in numerous permanent and private collections including the Amon Carter Museum in Fort Worth, the Dallas Museum of Art and the Erie Art Museum. She lives in Tucson.
Deborah Oropallo's photographs are in the permanent collections of the Whitney Museum of American Art, the San Francisco Museum of Modern Art and Museum of Fine Arts in Boston, among other distinguished institutions. She received her MFA from the University of California in Berkeley, and has exhibited extensively across the United States.
Tony Soulie lives and works in Paris, France, and creates mixed media photographic works. He has shown his art extensively throughout Europe and the world. He is a gallery artist at Zane Bennett.
Donald Woodman attended the Massachusetts Institute of Technology, where he studied photography with Minor White from 1970-1972. He received his MFA in Photography from the University of Houston in 1981. He has exhibited extensively in the United States and his photographs are part of several collections including the Albuquerque Museum, the Museum of New Mexico, and the collection of David Scheinbaum and Janet Russek. He is a gallery artist at Zane Bennett.