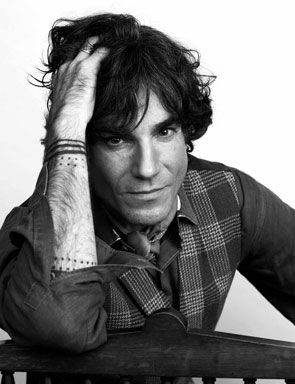 Daniel Day Lewis, 2007 by Jillian Edelstein. ⓒ Jillian Edelstein / Camera Pres./
LONDON.- Portraits of rock band Blur, boxer Lennox Lewis, artist Bridget Riley and actor Simon Pegg are some of the highlights in the first solo display of photographs by Jillian Edelstein at the National Portrait Gallery. This display celebrates over 20 years of photographic portraiture by Edelstein from the Gallery's collection and will include well-known sitters from the worlds of film, dance, literature, politics, art and sport.

Many of the portraits in the display come from Edelstein's Affinities project for which she photographed creative or successful working partnerships from a variety of disciplines. These collaborations include Damien Hirst and Jay Jopling, Darcey Bussell and Jonathan Cope, and Colin Jackson and Linford Christie. These photographs appeared as a regular photo slot in The Saturday Telegraph magazine under the title 'Soul Mates'. The display includes a portrait of Nelson Mandela which was featured on the cover of the New York Times Magazine, and a previously unseen portrait of Daniel-Day Lewis, recently acquired by the Gallery. Other portraits include Withnail & I writer, Bruce Robinson, actor Rufus Sewell, broadcasters Dame Joan Bakewell and John Simpson, and writer Julian Barnes.

Edelstein was born and grew up in South Africa and trained as a social worker before turning to photojournalism. She began working for the Rand Daily Mail in Johannesburg and in 1983 she won the Shell Best News Picture of the Year prize. In 1985 Edelstein moved to London and worked for a variety of publications including the Sunday Times, the New Yorker, the New York Times Magazine, Vanity Fair and Time Magazine.

The recipient of many awards including Young Photographer of the Year (1986), and Portrait Photographer of the Year (1990) Edelstein was awarded the Visa D`Or (1997) for Truth & Lies, her four year project on the Truth and Reconciliation Commission in South Africa. This project was published by Granta books in 2001. Her photographs have been exhibited internationally at venues including the National Portrait Gallery, The Photographers Gallery, The Royal Academy New Art Space, the Recontres Internationales de la Photographie in Arles, France and the Bensusan Museum, Johannesburg. She has just completed her second book Sangoma, about the traditional healers who live, heal and train in the mountains on the Lesotho/South African border.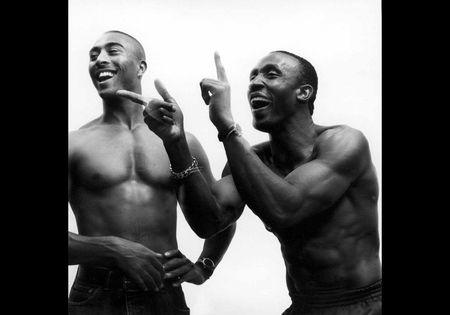 Colin Ray Jackson and Linford Christie, 1993 by Jillian Edelstein. ⓒ Jillian Edelstein / Camera Press