DASHA ZHUKOVA
Born: June 8, 1981, in Moscow. Parents: Russian billionaire Aleksandr Zhukov and Elena Zhukova, a molecular biologist. Significant other: Russian multi-billionaire Roman Abramovich. Residences: London, Moscow, Los Angeles. Education: B.A. from U.C. Santa Barbara. Occupation: Owns Moscow's Garage Center for Contemporary Culture; co-founder of Kova & T fashion label; editor of Pop. Can be found at: Ritz Bar in Paris. Quote: "I've always been very energetic." Photographed at her London apartment.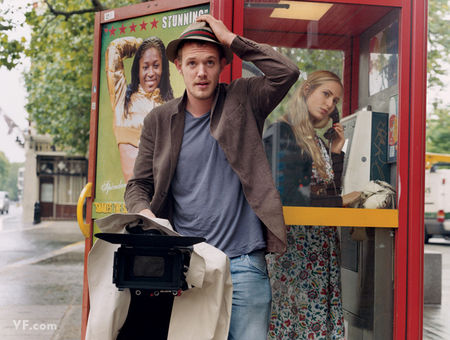 ALEXANDER FLICK
Born: March 9, 1986, in Bern, Switzerland. Parents: Countess Maya von Schönburg and Mercedes heir Mick Flick. Aunt: Princess Gloria von Thurn und Taxis. Residence: London. Education: Harrow. Occupation: Filmmaker; just wrapped The Magnolia Curtain, a documentary about a poor town in South Carolina. ("I had no funding from my parents.") Can be found at: Johnnie's Fish Bar in London. Perk: Father owns a major contemporary-art collection currently on loan to the Hamburger Bahnhof museum in Berlin. Quote: "I want people to go to the cinema and say, 'I want to see a documentary because it's really entertaining.' And then with that comes the serious lessons and the real life." Photographed in London with his cousin Elisabeth von Thurn und Taxis.
SOFIA BARCLAY
Born: August 31, 1988, in London. Heritage: Daughter of Telegraph Media Group chairman Aidan Barclay; granddaughter of self-made billionaire Sir David Barclay; her mother's family hails from India. Residences: London, New York City. Education: Westminster School in London. Occupation: Student at Circle in the Square Theatre School in New York City. Perk: Family has owned London's Ritz hotel since 1995. Can be found at: Zuma, when in London. Quote: "I've always been interested in doing something creative. I've always liked art, theater, singing, and films. My mother would say, 'Sofia, you're going to be an actress.' And I was like, 'O.K. Thank you.' So she knew before I did." Photographed in Holland Park, London.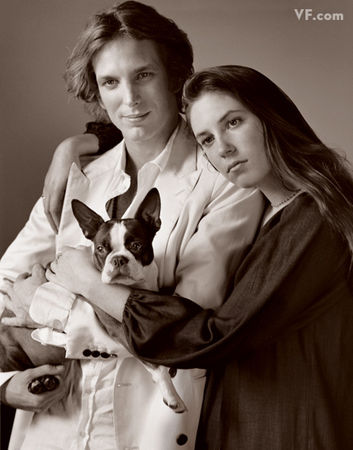 ANDREA CASIRAGHI
Born: June 8, 1984, in Monaco. Parents: H.R.H. Caroline, Princess of Hanover, Hereditary Princess of Monaco; his father, Stefano Casiraghi, died in a speedboat accident when Andrea was six; his stepfather is H.R.H. Prince Ernst August of Hanover. Siblings: Charlotte and Pierre Casiraghi, half-sister Princess Alexandra of Hanover, stepbrothers Princes Ernst and Christian of Hanover. Maternal grandparents: Prince Rainier of Monaco and Princess Grace. Significant other: Tatiana Santo Domingo. Family residences: Monaco, Paris, Saint-Rémy-de-Provence. Education: American School of Paris, the New School. Interests: Hunting, politics, art. Can be found at: Monaco Grand Prix. Cause: La Fondation Motrice (he is the ambassador for this foundation, which was started by the father of a classmate who has cerebral palsy). Quote: "I am also involved with amade [Association Mondiale des Amis de l'Enfance], which takes care of children around the world. I spent eight months in Africa—teaching in Senegal, Niger, and Togo." Photographed with Tatiana Santo Domingo and their Boston terrier, Daphne, at Bruce Weber's studio in New York City.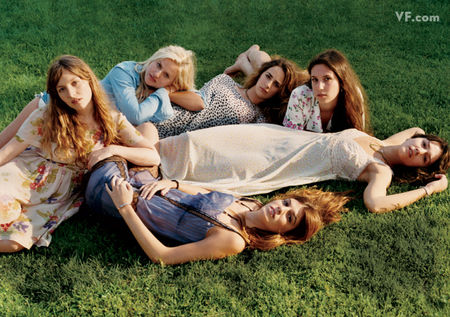 Clockwise from left: JOSÉPHINE DE LA BAUME, OLYMPIA SCARRY, ALEXIA NIEDZIELSKI, TATIANA SANTO DOMINGO, MARGHERITA MACCAPANI MISSONI, and BIANCA BRANDOLINI D'ADDA. Photographed in Jean Pigozzi's garden in Cap d'Antibes, France.

OLYMPIA SCARRY
Born: January 25, 1983, in Geneva. Heritage: Grandfather Richard Scarry was the famous children's-book author and illustrator. Residences: London, Gstaad, Vienna. Education: Convent of the Sacred Heart in New York City, Le Rosey, B.F.A. from the American University in London. Occupation: Installation artist. Upcoming shows at: SAKS gallery in Geneva, Phillips de Pury & Company in London. Can be found at: Maggie Jones's in London. Quote: "For the moment, I've been resining bras. It's my way of doing portraiture.… Damien Hirst helped me out in the beginning to find, like, cool people who work with resin."
ALEXIA NIEDZIELSKI
Born: January 24, 1983, in Paris. Heritage: Father Cyrille is a lawyer; maternal grandfather Hugo Gouthier was a Brazilian diplomat. Hometown: Paris. Residences: Paris; Belle-Île, Brittany; Rio de Janeiro. Education: ipesup in Paris, B.F.A. from the American University in London. Occupation: Photographer, editor at Above. Can be found at: Feira Hippie in Ipanema. Cause: French Multiple Sclerosis Research Society.
TATIANA SANTO DOMINGO
Born: November 24, 1983, in New York City. Parents: India-enthusiast Vera and the late publisher and rare-books collector Julio Mario Jr. Related to: Brother Julio Mario III and uncle Alejandro. Significant other: Andrea Casiraghi. Hometown: Geneva. Residences: Rio, Paris, New York. Education: Le Rosey, E.A.B.J.M., B.F.A. from the American University in London. Occupation: Writer. Interests: Art, music, fashion, film. Cause: Fondation Motrice. Quote: "I am one of those people who think life only gets better with age. I can't wait until I've been to more places, seen more cultures, done more things."
MARGHERITA MACCAPANI MISSONI
Born: February 22, 1983, in Varese, Italy. Heritage: Grandparents Rosita and Tai Missoni founded the eponymous knitwear company. Family residences: Varese, Milan, Sardinia, Paris, London. Current residence: Rome. Education: Studied philosophy at University of Milan and Columbia, and acting at Stella Adler and Lee Strasberg. Occupation: Actress, ambassador for Missoni. Cause: OrphanAid Africa. Can be found at: Cannes Film Festival. Quote: "I was brought up in the most coddled way in the countryside, going into the woods with my grandmother."