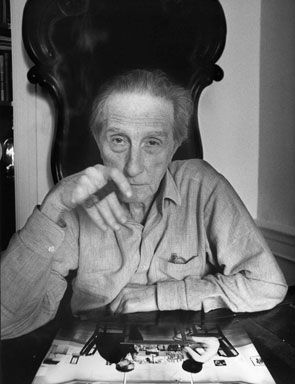 Ugo Mulas, Marcel Duchamp in New York, 1964-65. Herederos de Ugo Mulas. © Archivio Ugo Mulas.
MADRID.- The BBVA presents photographs that Ugo Mulas took in the 60's of such famous people such as Marcel Duchamp or Lucio Fontana. The exhibition presents in Spain one of the most famous journalist of Italian photography who performed works of a high conceptual implication.

Few artists in Italy have made as great a contribution to the evolution of photographic language as Ugo Mulas, who experienced and studied all its possible facets. From his first works in the nineteen fifties until his early death, he was able to show photography's potential as a medium and a language, inspiring profound reflection within the contemporary art world.

During the twenty years his career lasted, Mulas, who was totally self-taught, produced an impressive number of photographs as he tried out various fields from photojournalism to portraiture, fashion and advertising until achieving works with great conceptual impact as represented by the Verifiche series (1972), on which he worked during the last years of his life. His subtle ability to innovate, the result of his constant search and curiosity, can be perceived in this exhibition, which comprises 120 black-and-white photographs in various formats. His photographs of artists and the portraits taken during his trip to New York in an era of artistic effervescence brought him fame as an extraordinary portrait photographer who faced up to the nature of the work of art with all its implications, never limiting his role to that of chronicler.

Ugo Mulas (Italy, 1928–1973) studied law in Milan where he came into contact with artists and intellectuals. During his youth he worked making advertising and fashion photographs and collaborating with magazines such as Pirelli, Domus and Strehler. His work has been shown in international institutions such as the Prada Foundation, IVAM, the Reina Sofia Museum and the Museo d'Arte Provincia di Nuoro.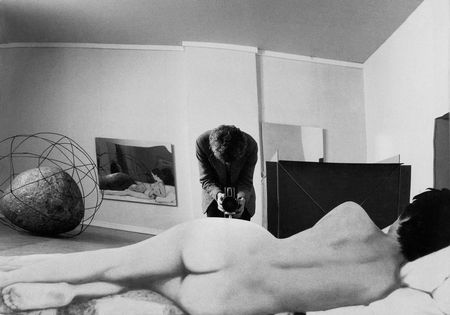 Ugo Mulas, Self-portrait reflected on the work of art made by Michelangelo Pistoletto, "Vitalita del nageativo" in Rome, 1970. Herederos de Ugo Mulas. © Archivio Ugo Mulas