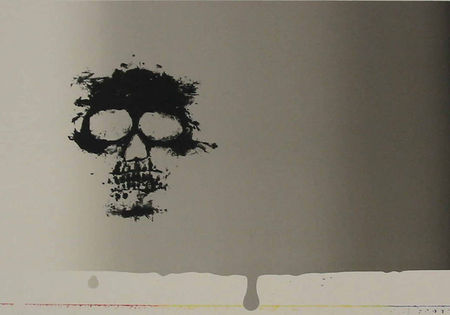 The exhibition includes 10 works on paper by the iconic artists.
COLUMBIA, SC.- An installation of the work of pioneering Pop artists Jasper Johns and Robert Rauschenberg opens at the Columbia Museum of Art on July 18 and runs through October 4. JJ/RR Jasper Johns and Robert Rauschenberg: 20th Century Masters in the Collection, on view in the Museum's Gallery 15, includes 10 works on paper by the iconic artists. This installation, drawn from the work in the Columbia Museum of Art's collection, explores the visual relationship between these two artists and friends.

Johns and Rauschenberg are considered two of the pioneering artists of the mid-20th century in America. They forged a new direction and paved the way for the Pop art movement with its attention to popular imagery. Lifelong friends with much in common, Johns and Rauschenberg met in New York and grew up in the South in the 1930s and 1940s (Johns in South Carolina and Rauschenberg in Texas), and both served in the military - Johns in the Army and Rauschenberg in the Marines.

In New York they shared studio space and were both represented by well-known gallery owner Leo Castelli. With the Vietnam War, feminism and the civil rights movement center stage, the cultural mood of the 1950s and 1960s in America was one of questioning, and occasionally open defiance, of traditional messages and meanings. Translated to the world of art, Johns and Rauschenberg questioned the authority of an artist or the art establishment to dictate meaning. By selecting common images from popular culture, they challenged the fixed attitudes toward what could be considered art and allowed individual viewer experiences to create an infinite variety of meanings inspired by the Dada artist Marcel Duchamp (1887-1968) who revolutionized the art world with his "ready-mades" - a series of found objects presented as finished works of art.