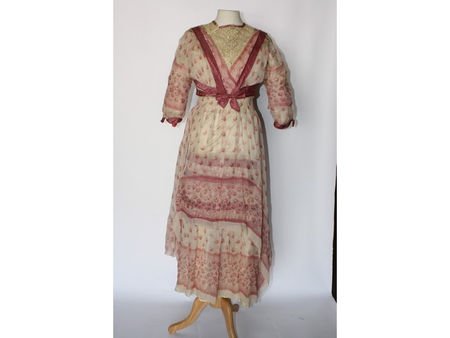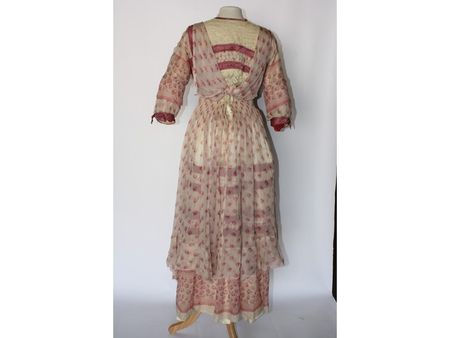 Une robe en mousseline d'été , griffée Callot Sœurs Paris. 1909
Estimation : 1000/1500€
Vente aux enchères le samedi 11 juillet à Moulins par Sarl Enchères Sadde Me.Sadde-Collette. Email : sadde-collette@interencheres.com
Commentaire : En 1895, les quatre soeurs Callot, Marie [la plus célbre;Mme Gerber], Marthe, Regina et Joséphine, ont créé un salon, rue Taitbout à Paris.Et en 1900 la couturiere Madelaine Vionnet travaillera avec elles jusqu'en 1912. elles aquérirons une certaine notoriété dans un premeier temps car elles furent parmis les premières couturieres a utilisr l'argent et le lamé d'or pour leurs robes ainsi que des tissus rares. Dans un second temps elles compterons des clientes américaines et se spécialiseront dans une lingerie extraordinairement féminine.
" Grâce aux sœurs Callot, dira-t-elle, j'ai pu faire des Rolls-Royce. Sans elles j'aurai fait des Ford ". Madeleine Vionet
Quelques modèles :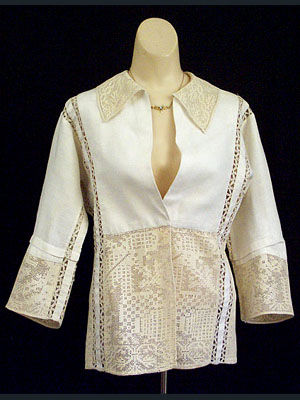 Callot Soeurs linen jacket with inserts of handmade filet lace, c.1910. Label: "Callot Soeurs/Marque & Modèle/Déposés, Paris."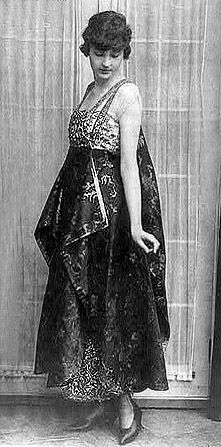 A dress by the Callot Soeurs fashion house, ca 1912 (source La Gazette du bon ton)
Callot Soeurs, evening gown, 1921, France, gift of the Estate of Mrs. Potter Palmer II, née Pauline Kohlsaat, photograph by Irving Solero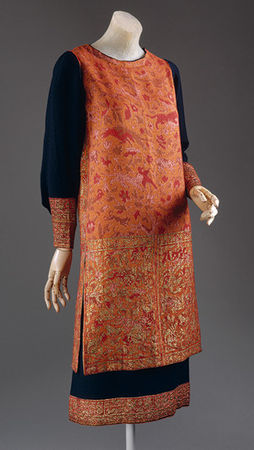 Callot Soeurs (French, active 1895–1937), Day dress, ca. 1924. Woven cashmere embroidered with gold thread. Gift of Julia B. Henry, 1978 (1978.288.7a,b) In Heilbrunn Timeline of Art History. New York: The Metropolitan Museum of Art, 2000 (www.metmuseum.org)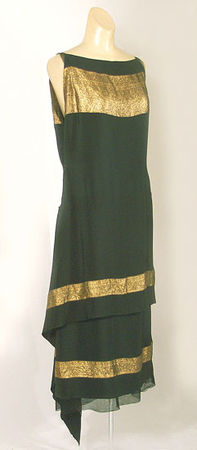 Callot Soeurs couture dress of black silk with bands of gold lamé, c.1924, sold by Vintage Textile. The design of the dress was inspired by the craze for Orientalism in all the decorative arts. www.vintagetextile.com
Callot Soeurs, Evening gown, c. 1928. Silk charmeuse, pearl, metallic thread © Chicago History Museum (www.metmuseum.org)