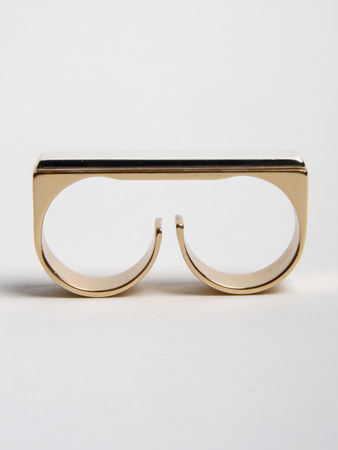 Martin Margiela Two Finger Ring
Marigela two finger knuckle duster in a high shine finish. The two rings are made from 100% brass and the top is a rectangular bar of silver. The Margiela logo is embossed on the inside. We haven't got many of these in at all... These rings measure 4.5cm across the top and the rings themselves measure 2cm in diameter. Price: €199.40 Available @ oki-ni.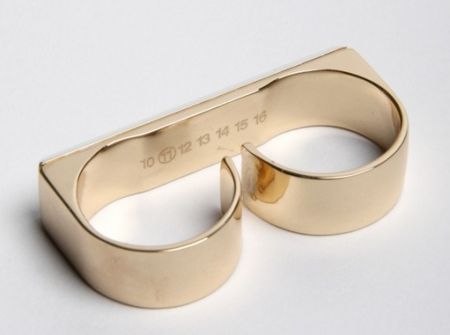 J'ai trouvé mon cadeau d'anniversaire !