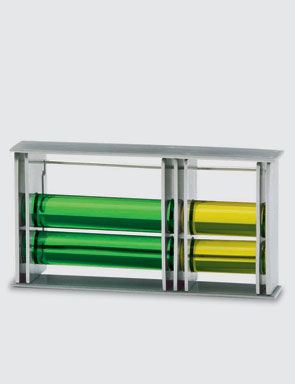 Brooch by Jiří Ŝibor, 2004. Photo: Collection of the artist.
NEW YORK, NY.- The Museum of Arts and Design presents GlassWear, an international contemporary art exhibition celebrating the marriage of two of the richest and most inventive areas in today's decorative arts—glass and jewelry. Organized jointly by the Museum of Arts and Design and the Schmuckmuseum, Pforzheim, Germany, GlassWear will be on view at the Museum's Tiffany & Co. Foundation Jewelry Gallery until Sunday, September 20, 2009. This exhibition is made possible by Swarovski.

The exhibition displays highly innovative glass creations by the world's leading jewelry artists, including Linda MacNeil and Robert Ebendorf (United States), Giampaolo Babetto and Giorgio Vigna (Italy), Otto Künzli and Karl Fritsch (Germany), Mieke Groot and Ruudt Peters (The Netherlands). Also included are renowned glass artists who are known for their jewelry design including Czech artists Václav Cigler, Svatopluk Kasalý and Markéta Šilená, as well as Simsa Cho from Japan.

Featuring both established and emerging artists, "GlassWear exemplifies the ongoing mission of the Museum of Arts and Design to expand the understanding and appreciation of contemporary jewelry by identifying and encouraging new and important artistic innovations," states Holly Hotchner, the Museum's Nanette L. Laitman Director. "This exhibition, by providing a forum for the creation of new works, will mark an important milestone in the development of contemporary jewelry and glass making," she adds.

Ranging in appearance from the understated to the theatrical, from biting social commentary to the spirituality of pure light and color, each work in the exhibition reveals the mysterious, sensual, vibrant and reflective properties of glass. "A spirit of exploration and non-conformity pervades the jewelry in GlassWear. Time and again, these artists confirm that an object's worth owes more to its form and artistic concept than to the preciousness of its materials," says Ursula Ilse-Neuman, Curator of Jewelry at the Museum.

The masterful creations convey the richness of glass as a medium for jewelry and confirm the vitality of art jewelry-making worldwide. GlassWear invites viewers to consider the functions, possibilities and influences of glass as an artistic medium. In some works, novelty results from the use of new types of glass - borosilicates for thin, yet strong compositional elements and dichroic glass (containing microscopic layers of metal oxides that produce unique optical effects) and iridescent glass for intense color effects. In other works, the artists achieve innovative results by adding a twist to traditional glass materials, such as by bending pyrex rods and recycling glass fragments.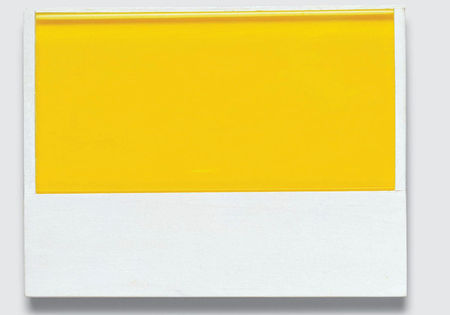 Brooch by Thomas Gentille, 2007. Photo: Collection of the artist.