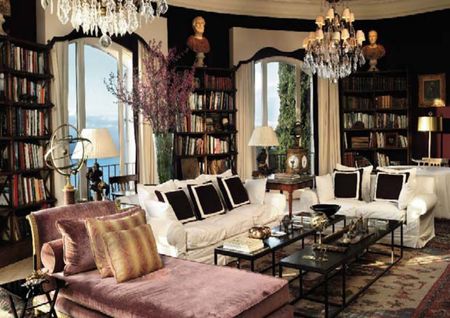 London – Christie's announces an important two day auction of The Manuel March Collection from Son Galcerán, Mallorca, which will take place in London on 28 and 29 October. This connoisseur's collection embraces over 500 lots of Old Master and 19th Century Pictures, European Furniture, Silver, Russian works of art and European Sculpture, the core of which once formed a part of one of the greatest European collections assembled in the 20th century.

Pedro Girao, Chairman of Christie's European Advisory Board and Orlando Rock, Director and Head of Country House and Private Collection sales at Christie's: "Manuel March's Collection at Son Galcerán encapsulates a perfect vision of `l'art de vivre'. Reflecting the eclectic flair and cultural understanding of a true connoisseur and assembled under his unifying eye, the collection reveals a passion for craftsmanship, artistry and innovation, across all mediums and all Centuries. The collecting gene was no doubt inherited from his father and grandfather, Juan and Bartolomé March, whose inspired connoisseurship and patronage of Maison Jansen led to the creation of the fabled Palau March in Palma and the magnificent Library in the former Palacio Sotomayor in Madrid. Manuel's creation of Son Galcerán was a continuation of this inspired artistic aesthetic, and we very much look forward to presenting his treasures in London from 24 to 28 October, and to the auction on 28 and 29 October."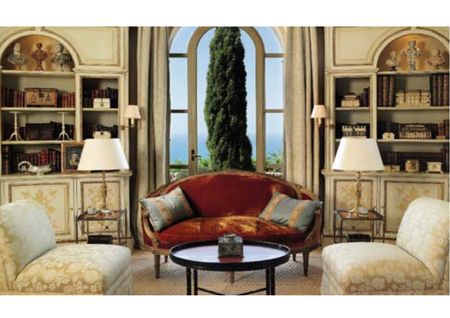 Perched atop the plunging cliffs of the north coast of Mallorca, near to the literary enclave of Deia, Son Galcerán was originally owned and enlarged for the Archduke Louis Salvador of Austria (1847-1915). An explorer, writer and artist who first visited the island in 1867 and spent much of his life there, the Archduke was instrumental in preserving the untouched rural coastline and historic buildings of the North coast from the ravages of development and decay. Subsequently transformed and enlarged by successive generations of the March family, it was at Son Galcerán that Manuel March realised his creative vision for a magical Summer retreat. Like all great Collections, there are numerous recurrent themes that give this Collection such a strong cohesive identity in spite of its breadth; ranging from Chinoiserie to Russian objects of vertu; Empire silver to Neo-Classical furniture, scientific instruments to historic buttons; the pictures similarly embrace both the Old and the New Worlds, from John Singer Sargent to Spanish paintings from the 17th Century onwards, as well as works on paper by the likes of Manet.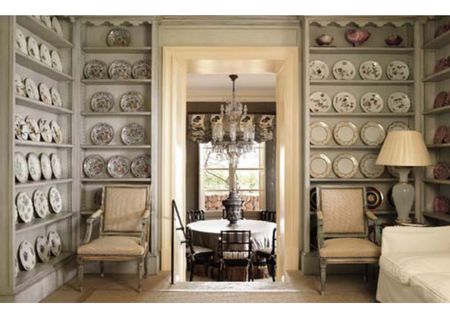 The core of the collection to be offered at Christie's was originally assembled by Bartolomé March Servera (1917-1998) and Juan March Ordinas (1880-1962), Manuel March's father and grandfather. The March family were arguably the most dynamic and powerful banking dynasty of 20th century Spain, and their extensive business interests allowed them to assemble outstanding collections of paintings, works of art and books and to create elegant palaces in Madrid and Palma, for which Stéphane Boudin, Pierre Delbée and Carlos Ortiz-Cabrera of Maison Jansen were their designers of choice. Founded in 1880 by Dutch-born Jean-Henri Jansen, Maison Jansen was perhaps the first truly international interior design business, with offices from Paris to Buenos Aires, and their clients included Coco Chanel, King Leopold II of Belgium, the Agnelli and Rockefeller families, and even John F. Kennedy, who commissioned them to decorate the private quarters of The White House.

The March family were Jansen's most important clients in the second half of the 20th century, alongside the Shah of Iran. Over a number of years, the March family commissioned Jansen to decorate the former Palacio Sotomayor in Madrid, in which they created one of the greatest libraries in Europe, and their grandest property, the Palacio March in Palma de Mallorca. A Renaissance-inspired, sand-coloured, stucco-and-terracotta-tiled, three story mansion, the Palacio March was built between 1939 and 1944 on the site of the former Santa Domingo convent next to the La Seu, Palma's 14th century cathedral. The Palacio housed an exceptional collection of fine and decorative arts and also boasted an exceptional series of murals painted by José María Sert, the celebrated Catalan artist. Once one of the greatest treasure houses of the 20th century, it is now a museum and home to the Bartolomé March Foundation's collection of contemporary art, books and manuscripts.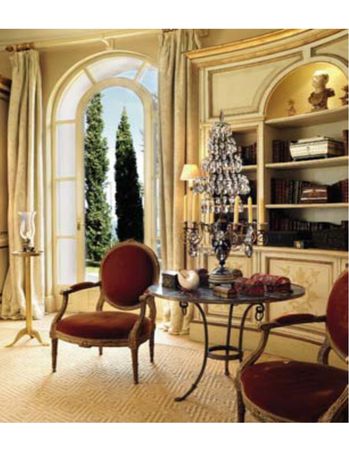 Many of the chefs d'oeuvres to be offered at Christie's originally graced the palatial piano nobile of the Palau March in Palma. To these, Manuel March has made numerous superbly chosen additions. Highlights of the paintings include Paisaje de Mallorca, a watercolour showing the view of the Mediterranean from Son Galcerán by John Singer Sargent (1856-1925) (estimate: £200,000 to £300,000).

Furniture highlights include a Regency ormolu-mounted octagonal mahogany table attributed to Marsh and Tatham, almost identical to that supplied to the 3rd Duke of Marlborough for Blenheim Palace (estimate: £60,000 to £100,000), whilst a section of Russian works of art is led by a Fabergé Imperial gold, yellow enamel and diamond presentation cigarette box (estimate: £30,000 to £50,000).

Auction: 28 and 29 October 2009