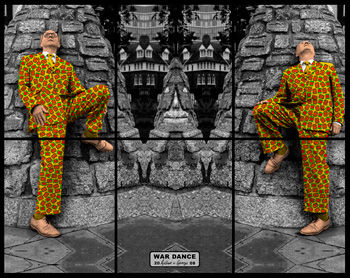 War Dance, 151 x 190 cm. 2008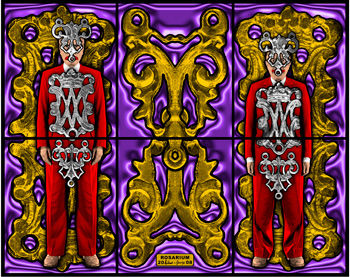 Rosarium, 151 x 190 cm. 2008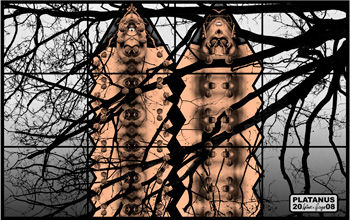 Platanus, 190 x 302 cm. 2008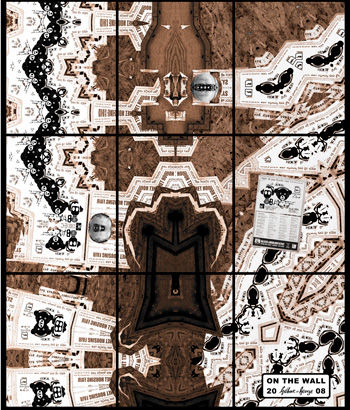 On the wall, 226 x 190 cm. 2008
Lacewood, 190 x 226 cm. 2008
Hide, 226 x 254 cm. 2008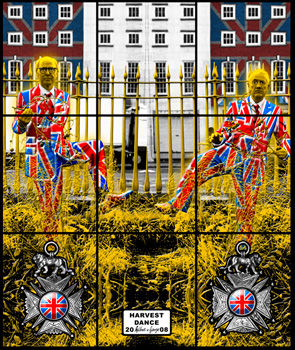 Harvest Dance, 226 x 190 cm. 2008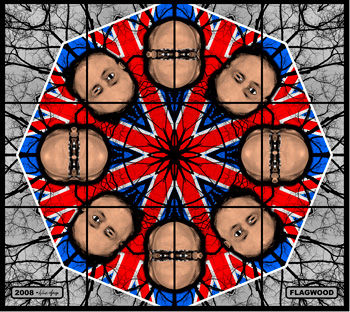 Flagwood, 226 x 254 cm. 2008
Flag leaf, 226 x 190 cm. 2008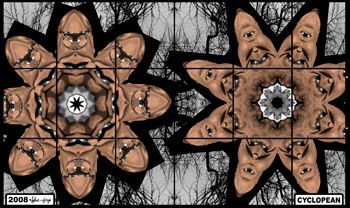 Cyclopean, 226 x 381 cm. 2008
Cancan, 226 x 190 cm. 2008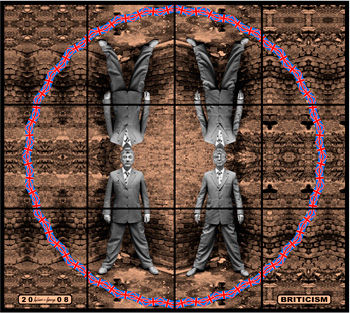 Briticism, 226 x 254 cm. 2008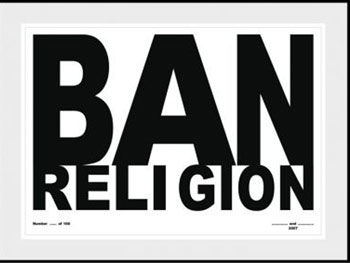 Ban Religion. Lithographie sur papier. 63x88 cm. Edition de 100, 2008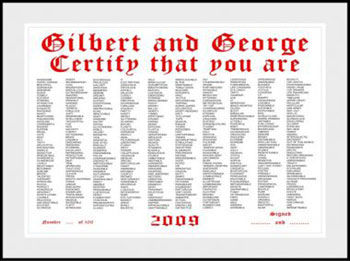 Certify. Lithographie sur papier. 63x88 cm. Edition de 100, 2008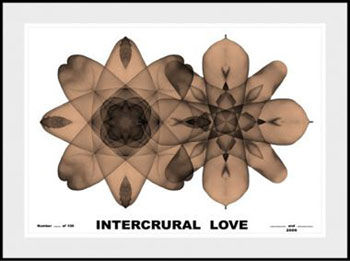 Intercrural. Lithographie sur papier, 63x88 cm. Edition de 100. 2008
Gilbert, né en 1943 en Italie dans la ville de San Martino, et George, né en 1942 en Angleterre à Devon, se sont rencontrés en 1967 dans les cours de sculpture de la Saint Martin's School of Art d'Oxford et, depuis plus de 40 ans, ils vivent et travaillent ensemble à Londres, les deux ne faisant qu'un seul artiste, Gilbert & George.

Dès 1969 ils créent leurs premières Singing and Living Sculptures dans lesquelles ils sont à la fois sujet et objet, refusant de dissocier leurs performances de leur vie de tous les jours. Par cet acte, ils révolutionnèrent la pratique même de la sculpture.
Les premières photographies noir et blanc apparaissent au début des années 70 : de grands photos-montages composés de panneaux géométriquement divisés en cases rectangulaires et cernés de noir à la manière des vitraux. Ce sont ces photos qui vont leur apporter une renommée internationale.
Vers la fin des années 70, ils décident d'y introduire la couleur rouge et dans les années 80 la couleur évolue, le jaune, le rose et le bleu font leur apparition, tandis que l'imagerie se complexifie, les niveaux de signification se multiplient. Ces photos contiennent généralement des portraits des artistes eux-mêmes et sont l'occasion de tourner en dérision des sujets tabous comme la sexualité, la race, la religion, l'identité nationale, la politique….

Ces dernières années, leur rétrospective a voyagé en Europe et aux Etats-Unis, de la Tate Modern Londres, au Brooklyn Museum of Art de New-York, en passant par Haus der Kunst de Munich, le Castello di Rivoli à Turin, le Milwaukee Art Museum,
le de Young Museum à San Francisco, et le Philadelphia Museum of Art….
En 2005, ils ont représenté la Grande Bretagne à la Biennale de Venise.
September 10, 2009 - October 31, 2009