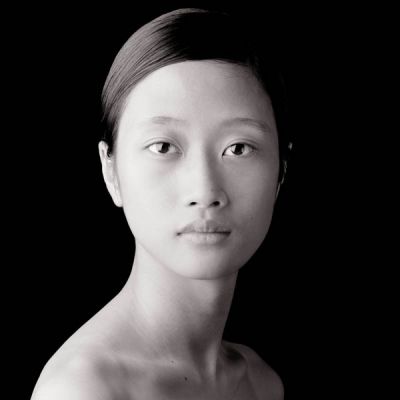 Jean-Baptiste Huynh - Huyen VIII, Vietnam, 2007
From September 12 to October 31, 2009, Camera Work Gallery will present works by French photographer Jean-Baptiste Huynh.
Jean-Baptiste Huynh's square photographs always reveal exceptional portraits and minimalist still lives. Specific details present to the viewer objects such as shiny knives but also, in addition, antique Chinese mirrors or expressive portraits of people from different regions of the world. Through the clarity and strength of the image composition, the photographs exude a pure, almost magical atmosphere.
Sparse yet sumptuously illuminated and focusing on the essentials, Huynh succeeds to capture, in his photography, the characteristics of purism. Huynh understands here how to aesthetically combine natural and artificial light. In his portraits, the artist places emphasis on the skin and the eyes of the models. Profound intimacy is immediately noticeable for the beholder, who stands between the photographer and the photographed model. The minimal and expressive photographs of the objects and people demonstrate Huynh's precise and meticulous treatment of the subject.
Jean-Baptiste Huynh was born in France in 1966 to a French mother and a Vietnamese father. His work embraces landscapes, portraits and still lives. He consequently works with an analogue 6x6 middle format camera and has avoided to this day, to use digital photography. Nine lavish publications summarized Huynh's extensive body of art. The artist has had solo shows in New York, Moscow, Madrid and Paris. Furthermore, Huynh's steady involvement in international group exhibitions, such as in the present exhibition "The Portrait. Photography as a Stage" at the Kunsthalle in Vienna, emphasizes his value and importance in contemporary photography.
The new catalogue entitled "Jean-Baptiste Huynh – Photographs" and published by Camera Work will be released on the occasion of the exhibition.
Attached you will find press photographs which you may use for publication purposes. A right to use these press photographs for publication can only be granted in connection with a reference to the exhibition at CAMERA WORK and the use of corresponding captions. In addition, CAMERA WORK explicitly stipulates that the provided photographic material may in no way be altered or cropped.