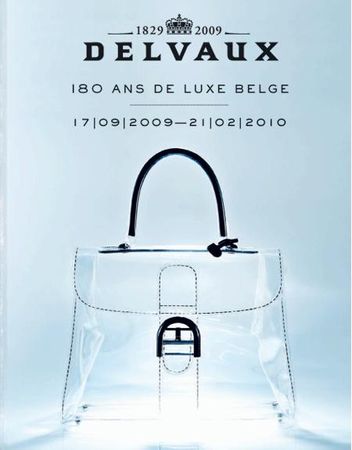 A l'occasion de la rénovation du Mode Museum d'Anvers, le MOMU inaugure sa galerie le jeudi 17 Septembre 2009 avec la somptueuse exposition consacrée au luxe belge. L'exposition retrace le parcours Delvaux, de la conception de la ligne de voyage pour la noblesse locale du 19e, à l'apparition du sac à main moderne du 20e, jusqu'à la vision d'une nouvelle forme d'élégance sous l'impulsion de Véronique Branquinho.
Maison Charles Devaux
Voyage rime avec bagage. Depuis plus de 180 ans, la Maison belge Delvaux répond aux besoins des clients vivant dans un monde de grands changements et des grands mouvements (train, paquebot transatlantique, bicyclette, voiture et avion).
Delvaux, Maroquinerie de Luxe
Fondée à l'époque des voyages à cheval, Charles Delvaux ouvrit son premier atelier de maroquinerie dans le centre de Bruxelles en 1829, un an avant la révolution menant à l'indépendance de la Belgique. La Maison Devaux se bâtit via la créativité et la modernité de produits uniques et exclusifs. Delvaux s'est construit sur la passion du cuir, l'excellence des matières, l'inspiration des créateurs, la qualité du service, ainsi que l'expertise et le savoir-faire des artisans. En 1883, la famille devient fournisseur officiel de la Cour Royale, mais après la fin de la Grande Guerre, Delvaux n'avait plus les moyens de créer ou de fabriquer ses propres valises, et il ne resta qu'une devanture. La Maison fut acquise en 1933 par Franz Schwennicke, qui considérait Delvaux comme une serre de talents créatifs et une source d'excellence. Franz Schwennicke poursuit la tradition de la Maison en ne concevant que des designs originaux, en cuir d'exception et elle faisait appel aux meilleurs artisans du marché belge.
L'exposition Delvaux, 180 Ans de Luxe Belge
L'exposition raconte le processus de création de chaque valise, qui connut peu de changements au cours des soixante dix dernières années. On y découvre le travail d'orfèvres de la Maison Delvaux. Tout y est toujours réalisé de manière artisanale, l'entreprise est dans la même famille, la direction respecte les valeurs de la Maison Delvaux, et la production de Delvaux reste limitée et exclusive. Récemment, le Studio a conçu des sacs en coopération avec Bruno Pieters, Laetitia Crahay et Hannelore Knuts, mais derrière les coulisses, des générations successives de créateurs ont travaillé pour faire correspondre l'image évolutive de la marque à l'esprit de l'époque.
Photographies Delvaux, 180 Ans de Luxe Belge
Outre l'histoire de Delvaux et l'évolution stylistique de ses produits, l'exposition rend honneur également à ce qui se cache derrière le commerce: le savoir-faire des créateurs et des artisans qui sont au coeur des valeurs de la Maison.
Delvaux Brillant 1958 © Delvaux
ANTWERP.- Travel has shaped our need for bags. Over 180 years, the output of the Belgian luxury goods house Delvaux has met the needs of a clientele living through times of dramatic change and movement. Founded in an era when travel was largely horse-drawn, the company has survived through revolutions and wars, and adapted to the requirements of railways and ocean liners, bicycles, cars and jets. This exhibition follows Delvaux from the manufacture of travel goods for the local nobility in the 19th century, through the rise of the modern handbag in the 20th century, to the company's vision of a new kind of elegance under its artistic director Veronique Branquinho.

Charles Delvaux opened his first workshop in the centre of Brussels 1829, one year before the revolution that led to Belgian independence. In 1883 the family was appointed official suppliers to the Royal Court, but less than 40 years later, after the end of the Great War, Delvaux no longer had the wherewithal to design or make its own bags, and the business was reduced to a single shop-front. The company was purchased in 1933 by a young entrepreneur then freshly returned from the Congo. Franz Schwennicke developed a vision of Delvaux as a hothouse of creative talent and manufacturing excellence; under his direction the company would only make original designs, in the finest leathers, using the best artisans, right here in Belgium.

On his death in 1970, Franz Schwennicke's position at the helm of Delvaux, passed to his wife, Solange, and in 1994 his oldest son François Schwennicke took over the role as Executive Chairman. He was joined by the CEO, Christian Salez, at the end of 2007. Since then, the company is jointly managed by the duo Salez and Schwennicke.

The creative process behind each bag has changed little in the last seventy years: everything is still made by hand, the company is still in family hands, the management keeps up clear values and ethics, and Delvaux's output remains small. Recently the Studio has produced bags in collaboration with Bruno Pieters, Laetitia Crahay and Hannelore Knuts, but behind the scenes, successive generations of talented designers have worked unheralded, pushing the brand's changing image to meet the mood of the times.

As well as the history of Delvaux and the stylistic evolution of its output, this exhibition honors the unseen side of the business: the skills of the designers and artisans that represent the core of the company's values.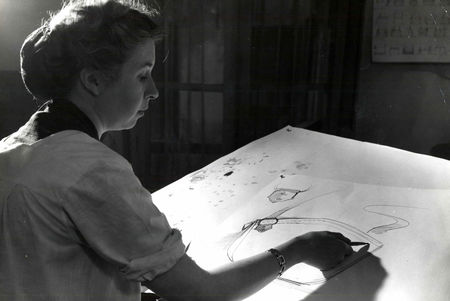 Mrs. Dedryver, designer at Delvaux from 1946 until 1956 © Photography Agence Belgo Presse BXL
Coquin Delvaux 1950 - Grand Bonheur 1959, Roi Albert et Reine Paola de Belgique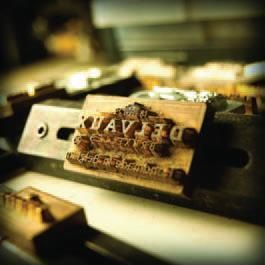 Delvaux Estampillage
Employés Delvaux sous la direction de Franz Schwennicke