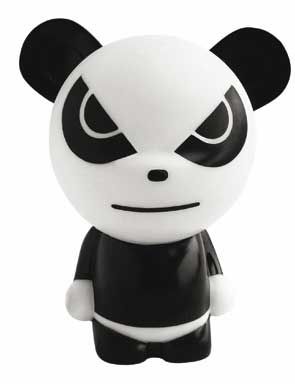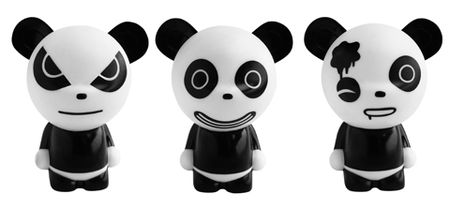 Ji Ji, Hi Panda, 2006 © Pole Design
PORTLAND, OR.- This October, the Portland Art Museum will present China Design Now, a multi-sensory experience reflecting the new Chinese urban environment and encapsulating the scale, speed, and energy of change in China today. Visitors will embark on a journey of discovery through China, focusing on the graphic design, fashion, interior design, and architecture emerging from three vibrant and rapidly evolving cities.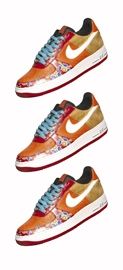 Organized by the Victoria and Albert Museum, London, China Design Now reveals how designers, architects, filmmakers, and artists have transformed Chinese design from imitation to innovation, leading to the rise of a new design dynasty. The approximately 100 designers whose work is featured in this exhibition have, collectively, defined a new aesthetic that reinterprets traditional Chinese forms, is inspired by global youth culture, and responds to the dreams and desires of a rising middle class. Their entrepreneurial spirit is reflected in the runway trends, street posters, photography, interior design, architectural projects, advertising, and consumer products presented in the exhibition. (Image: Runyo, PK and HIMM,Nike Year of the Dog Air Force 1, 2004 © Nike/HIMM)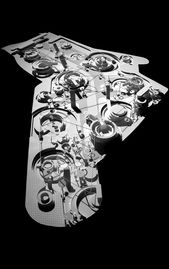 Portland-based and internationally-renowned Ziba Design worked with the Museum's exhibition team to design the presentation of China Design Now for Portland. Through a series of meetings with the Museum's director, curators, and educators, and reflecting upon their years work in mainland China and current research, an installation design has been devised that is grounded in historical Chinese space planning and that utilizes sound, video, lanterns, neon, and scroll like text panels to help guide visitors through the installation of more than 250 objects, and enhance the experience of China's dynamic culture and urban life. (Image: Guanming, Smart City, model, 2007 © cj Lim/Studio 8 Architects Ltd)

The exhibition begins on the first floor of the Museum's main building with a 180 degree projection of an animated fly-through of Beijing. Home to the imperial palace and court since 1420, Beijing has also emerged as a symbol of China's growing world presence. This dynamic presentation highlights the connection between China's past, present, and future.

China Design Now is structured in three thematic sections, leading visitors on a journey from south to north along China's coast: through Shenzhen, Shanghai, and Beijing. Each city is a starting point for the exploration of different design fields – graphic design and visual culture in Shenzhen, fashion and lifestyle in Shanghai, and architecture and urban spaces in Beijing.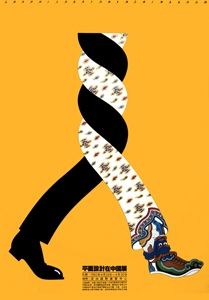 Shenzhen: Frontier City
Following China's implementation of economic reform policy, Shenzhen became the world's largest manufacturing center. This planned city distanced itself from the political propaganda of China's past, attracting a generation of young design students and professionals influenced by contemporary Chinese culture. Shenzhen is now the city with the youngest population in China, with an average age of 27 among its 10 million inhabitants. These young designers produced posters, advertisements, books, zines, animation, and consumer products reflecting a diversity of expression in the new Chinese economy. (Image: Graphic Design in China, poster fot the 1992 exhibition © Chen Shaohua)

The exhibition includes work by designers such as Wang Xu and Wang Yuefei, pioneers of cutting-edge graphic design practices that have influenced graphics produced in other Chinese cities. The exhibition also includes Chen Shaohua's iconic poster promoting the nation's first graphic design exhibition in 1992, which depicts two legs intertwined – one clad in traditional Chinese dress, the other in a Western-style business suit. Also included in this section are products across various genres, aimed at China's design-conscious youth, including album covers, books, CDs, skateboards, athletic shoes, toys, and t-shirts.
Shanghai: Dream City
Shangahi, long a center of finance and commerce, is now home to a growing urban middle class whose affluence supports a cultural renaissance in fashion and interior design. The exhibition showcases runway trends, interior design, and household furnishings along with works by artists who critique the new consumer culture.

Once known as the "Paris of the Orient," Shanghai is the historic center for embroidery and silk production and has been considered China's foremost international city since the 1840s. Since its economic transformation in the early 1990s, a new class of trendsetters, tastemakers, and designers has emerged. The exhibition spotlights the fashion and lifestyle that has defined the city's cultural renaissance and examines the aspirations of middle-class homeowners that serve as a major design driver. Featured work includes haute couture by China's leading designers Lu Kun and Ma Ke, glossy portraits of porcelain painted girls by Wing Shya and Chen Ma, a stool combining Chinese tradition with a modern shape by Fan Ming, and shapely tea sets by Lin Jing.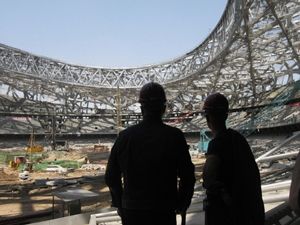 Beijing: Future City
The final section of the exhibition showcases Beijing architecture, including the iconic "bird's nest" National Stadium designed by architects Herzog and de Meuron for the 2008 Olympics in Beijing. It is just one of the visionary buildings now springing up in this fast-growing city. Architectural models and images showcase the stadium as well as new skyscrapers, hotels, and residences. From the purely avant garde to structures influenced by traditional Chinese courtyard homes, Beijing's architecture and infrastructure are reshaping the modern city.

During the last two decades, Beijing has emerged as a symbol of China's growing world presence. The process of preparation for the Olympic Games led to the re-imagining of Beijing as a city for international consumption by a new generation of international architects and urban planners. A spectacular series of athletic facilities, cultural landmarks, business facilities, and commercial housing units demonstrate the transformation of Beijing's cityscape and embodies China's grand ambitions on the contemporary global stage. Featured works include the sleek information center Digital Beijing designed by Zhu Pei and the China Central Television headquarters by Rem Koolhaas and Ole Scheeren.

By focusing on the creative output of these three cities, China Design Now presents a vibrant snapshot of this extraordinary time in the development of Chinese design and a rapidly changing cultural landscape that is transforming China and our collective definition of urban life.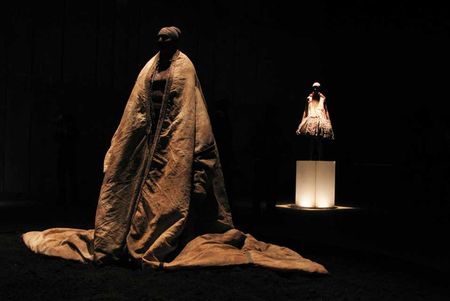 Ma Ke, Wuyong collection, Paris Fashion Week, February 2007 © Shu Lei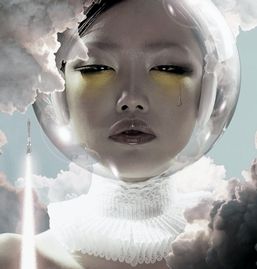 Preference, front cover for Vision Magazine, 2004 © Chen Man/Vision Magazine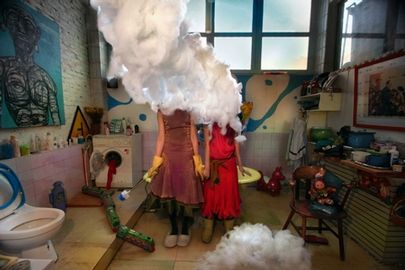 Days of the Cotton Candy, 4 © Maleonn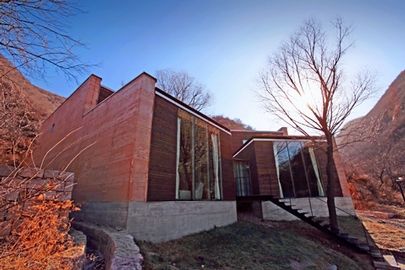 Splitt House, Commune by The Geat Wall, 2002 © Yung Ho Chang/Atelier FCJZ