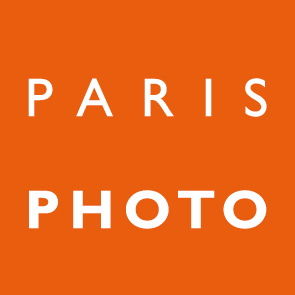 Diversité géographique et découverte.
La scène arabe et iranienne à l'honneur.
Du 19 au 22 novembre, Paris Photo, le Salon de la photographie 19e, moderne et contemporaine, réunit 101 exposants dont 88 galeries et 13 éditeurs au Carrousel du Louvre. Avec 75% de participation étrangère et 23 pays représentés, la sélection 2009 est remarquable par sa diversité géographique. Cette année l'Allemagne domine la représentation étrangère avec 11 galeries, suivie par les Etats-Unis (10), le Royaume-Uni (7), les Pays Bas (6), le Japon et l'Espagne (5 galeries chacun), l'Italie (3), deux représentations pour l'Afrique du Sud, le Danemark, les Emirats Arabes Unis, la Finlande, l'Iran, la Tunisie et une participation unique pour l'Autriche, la Belgique, la Chine, la Corée du Sud, la Hongrie, le Portugal, la Russie, le Liban et le Maroc. La France est représentée par 20 galeries où s'illustrent de nouveaux entrants comme La B.A.N.K, Patricia Dorfman, Dominique Fiat, Françoise Paviot ou la Galerie RX.
Avec 30 nouveaux participants, la sélection 2009 accorde une place de choix au renouvellement générationnel : on note l'arrivée de jeunes enseignes prometteuses comme Motive d'Amsterdam, les berlinois Kuckei+Kuckei, Nusser & Baumgart de Munich, ou Pente 10 de Lisbonne. Paris Photo accueille en même temps des galeries prestigieuses comme la Goodman Gallery, la galerie historique sud-africaine fondée en 1965, la munichoise Bernheimer Fine Old Masters habituée de TEFAF Maastricht, sans compter le retour de la galerie danoise Bo Bjerggaard, et les participations inédites de la Robert Koch Gallery de San Francisco ou de Toni Tapiès de Barcelone.
Une exploration inédite de la scène arabe et iranienne
En 2009, Paris Photo propose une exploration des pratiques photographiques en terre d'Orient.
Arrivée dès le XIX siècle, la photographie est aujourd'hui le médium dominant d'une scène artistique contemporaine diverse et autonome qui suscite un intérêt international croissant.
Catherine David, directrice de la Documenta X de Kassel en 1997 et auteur de nombreuses expositions et publications sur les représentations arabes contemporaines, introduira les caractéristiques majeures de cette scène émergente et peu documentée via une plate-forme articulée en trois parties. La Fondation arabe pour l'image de Beyrouth présentera un choix de photographies rares, tandis que le Statement offre un aperçu de la création émergente de Téhéran à Damas, de Beyrouth au Caire, de Tanger à Dubaï. Enfin, la Project Room propose une programmation de vidéos, démontrant l'intérêt croissant des artistes de cette région pour la dynamique de ce médium.
Parallèlement un ensemble de galeries occidentales du secteur général mettront en avant les artistes arabes et iraniens établis tels que Abbas Kiarostami chez la londonienne Purdy Hicks et Abbas chez Magnum Gallery pour l'Iran, la marocaine Yto Barrada chez Polaris, l'égyptien Youssef Nabil chez Stevenson, le palestinien Taysir Batniji chez La B.A.N.K, le libanais Fouad El Koury chez Tanit. D'autres galeries ont choisi de rendre hommage au thème arabe et iranien en abordant la question du regard de l'Occident sur l'Orient, avec notamment les premières pièces orientalistes 19e visibles entre autres chez B udoin Lebon, Serge Plantureux et Hershkowitz, ou les regards contemporains de Gabriele Basilico sur Beyrouth, de Philippe Chancel sur Dubaï, de Lars Tunbjörk sur Oman, etc...
Ci-dessous, mes coups de coeur en fonction de ce thème: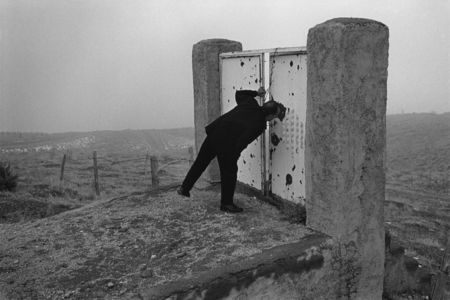 Abbas, le réalisateur iranien Abbas KAROSIAMI sur la colline entourant Téhéran où il tourna Taste of Cherry et, qui co-reçut la Palme d'Or en 1997, Iran Téhéran, 1997 © Courtesy Magnum Gallery
Raija Aissa, I & e.y.e 1, 2008. Photograph and fabric © Courtesy Salma Feriani Gallery, London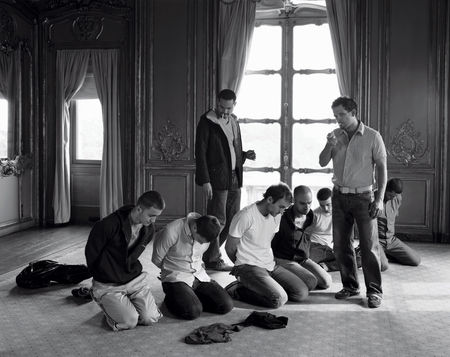 Reza Aramesh. Action 51. KEREM SHALOM, ISRAEL - FEBRUARY 17, 2008: Palestinian prisoners sit blindfolded on the ground after they were captured by Israeli soldiers, Fevruary 17, 2008 © Courtesy B 21 Gallery and the Artist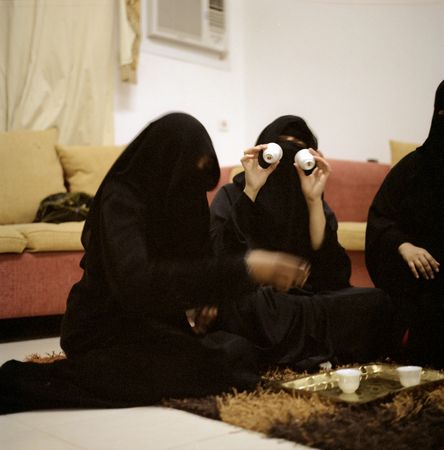 Olivia Arthur, The women's hostel, Riyadh, 2009 © Courtesy Magnum Gallery Paris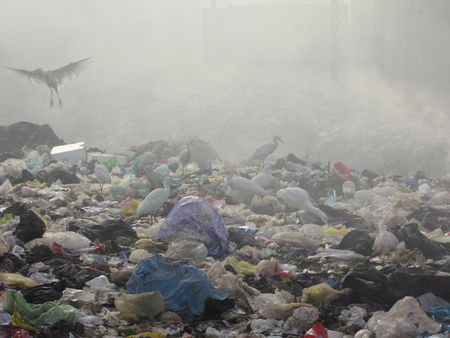 Lara Baladi, Red City (Cairo), 2009 © Courtesy La B.A.N.K.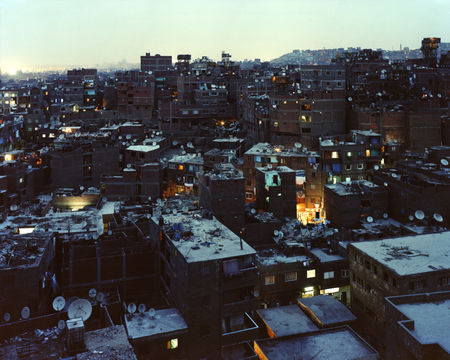 Milela Domingo, Cairo Copta Notturno, 2009 © Courtesy Brancolini Grimaldi Arte Contemporanea
Fouad Elkoury, Beyrouth Centre Ville/Place de l'Etoile, 1991 © Courtesy Tank Gallery, Munich
Lalla Esaydi, Les Femmes du Maroc : Harem Beauty n°2, 2008. Chromegenic print mounted to aluminium © Courtesy Edwynn Houk Gallery, New York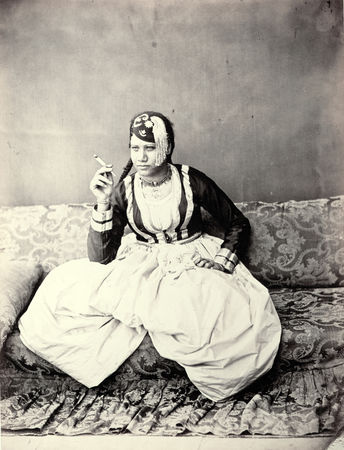 William Hammerschmidt, Femme arabe portant un costume d'intérieur, Vers 1860. Tirage sur apapier albuminé © Courtesy Lumière des Roses, Montreuil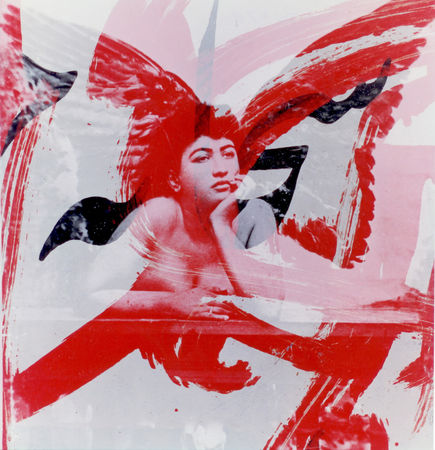 Bahman Jalali, Image of Imagination 2, 2003 © Courtesy Silk Road Galry Tehran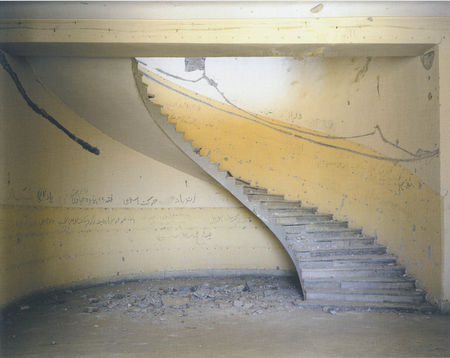 Brian McKee, Afghanistan, Kabul, 31, 2002 © Brian McKee. Courtesy Musser & Baumgart, Munich.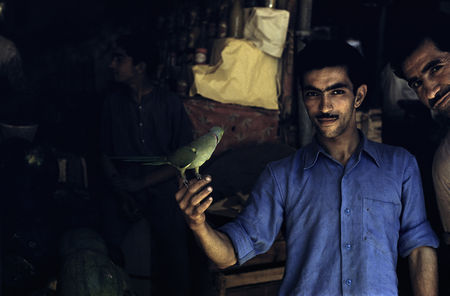 Inge Morath, Man with bird, 1956 © courtesy Magnum Gallery, Paris with courtesy of the Inge Morath Foundation
Youssef Nabil, I will go to paradise, self portrait, hand coloured silver gelatin print © courtesy Michael Stevenson, Capte Town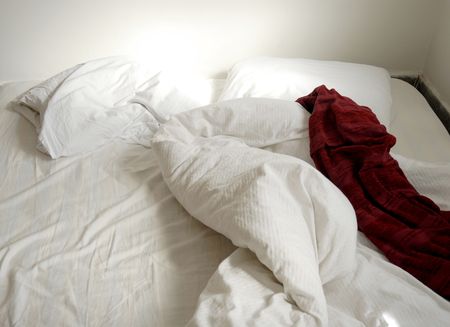 Lamia Naji, Vertigo Series, I wake up alone, 2008. Colour Print © courtesy Galerie El Marsa, Tunis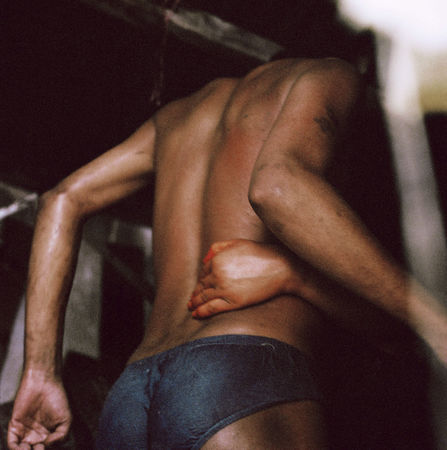 Malik Nejmi, Une mère lavant son fils - série Ramadan 2004, Tirage lambda © courtesy Galerie 127 Marrakech
Jalal Sepehr, From the series Water and Persian Rugs, 2004 © courtesy Galerie Esther Woerdehoff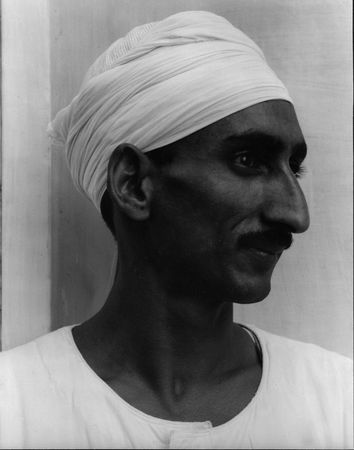 Paul Strand, Saad Ismael, Aswan, Egypt, 1959 © courtesy The Aperture Foundation, New York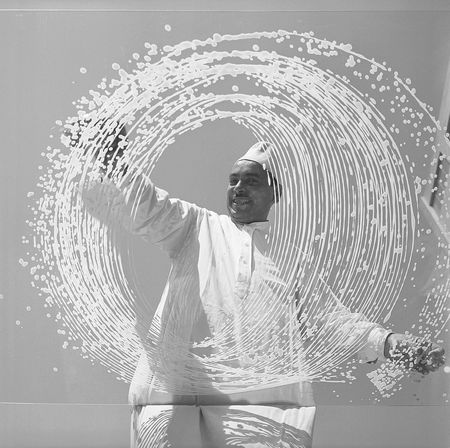 Muhamad Youssef, Faiseur de Kounafé, Le Caire-Egypte 1960. Collection Gihane Ahmad / © Fondation Arabe pour l'Image
Le Prix BMW- Paris Photo 2009
Destiné à soutenir la création contemporaine, le Prix BMW - Paris Photo couronne le travail d'un artiste/ photographe sur un thème en relation avec la communication de BMW France.
Pour sa sixième édition, ce Prix, réservé aux artistes présentés par les galeries participantes, dévoile le meilleur de la photographie contemporaine sur le thème : « Quand avez-vous vécu pour la dernière fois une expérience unique ? ». L'artiste lauréat, désigné parmi une sélection de finalistes exposés pendant Paris Photo recevra le mercredi 18 novembre le Prix doté de 12 000 euros.
Jury 2009 : Sous la présidence de Philippe Dehennin Président de BMW France.
Robert Delpire, Photographe et éditeur ,TJ Demos, Critique d'art et écrivain, Matthias Harder, Commissaire d'expositions et Directeur de la Fondation Helmut Newton, Berlin, Manfred Heiting, Collectionneur, Sandra S. Phillips, Conservateur pour la photographie au Musée d'Art Moderne de San Francisco.
A Paris pendant Paris Photo :
En novembre, une riche actualité photographique coïncide avec Paris Photo : « Michael Kenna, rétrospective » à la Bibliothèque nationale de France - « La subversion des images. Surréalisme, photographie, film » au Centre Pompidou - « August Sander, voir, penser, observer » à la Fondation Henri Cartier Bresson - « Delpire & Cie » à la Maison européenne de la photographie - « Federico Fellini, la grande parade » au Jeu de Paume. La scène arabe et iranienne est à l'honneur avec « Palestine, la création dans tous ses états » à l'Institut du Monde Arabe, « Djân, Corps et âme » à la Galerie VU , « 165 ans de photographie iranienne » au Musée du Quai Branly, ou encore « Iran 1979 -2009 : Entre l'espoir et le chaos, 30 ans de photographie documentaire iranienne » à la Monnaie de Paris.
Du 19 au 22 novembre 2009. Carrousel du Louvre, 99 rue de Rivoli, 75001 Paris
Ci-dessous, mes coups de coeur :
Benoit Aquin, Motocyclette et Tempête, from the series The Chinese dust Bowl, 2006/2009. Archival pigment print © Courtesy Robert Koch Gallery
Jessica Blackhaus, Marlon Brandon, 2005. C-print © Courtesy Robert Morat Galerie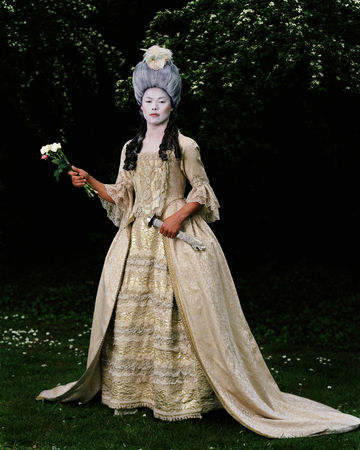 Chan-Hyo Bae, Existing in costume 2, 2007. C-print © Courtesy Purdy Hicks Londres
Nick Brand, Lion Before Storm II - Sittinf Profile, Massai Mara, 2006 © Nick Brand - Courtesy Gallery Bernheimer
Elina Brotherus, Miror, 2007. C-print. Courtesy Martin Asbaek Gallery, Copenhague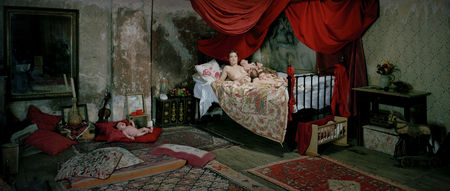 Lottie Davies, Quints, 2008. Lamba print © Courtesy Erc Franck Fine Art
Horst P. Horst, Persepolis Bull, 1949 © Horst P. Horst / Art & Commerce - Courtesy Gallery Bernheimer
Nicolai Howalt, Untitled (Car Crash Studies, 2009), Lambda print. Courtesy Martin Asbaek Gallery, Copenhague
Rudolph Koppitz, The Brothers, 1928. Vintage pigment print © Estate of Rudolph Koppitz, Courtesy Gallery Johannes Faber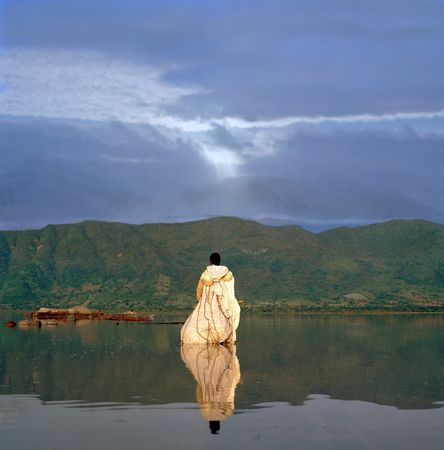 Mary Martingly, In the Navel of the moon, 2008 © Mary Martingly, Courtesy Robert Mann Gallery, New York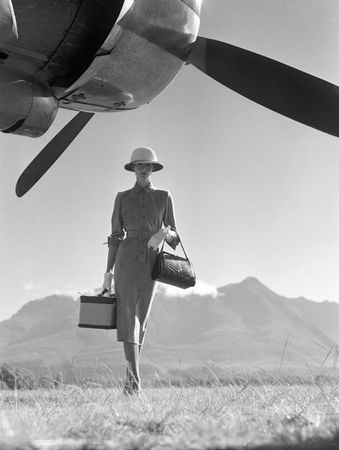 Norman Parkinson, The art of travel, vogue, 1951. Modern gelatin silver © courtesy Norman Parkinson Archive and Eric Franck Fine Art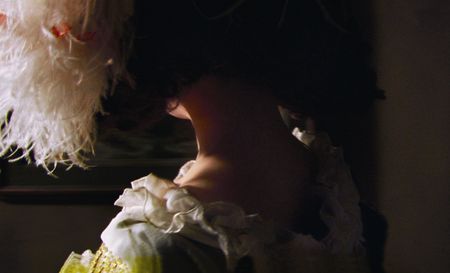 Eva Sussman, Light on her neck, 2004. From 89 seconds at Alcazar Photo: eva sussman and the Rufus Coportation © courtesy Galleri BO Bjerggaard Cophenhagen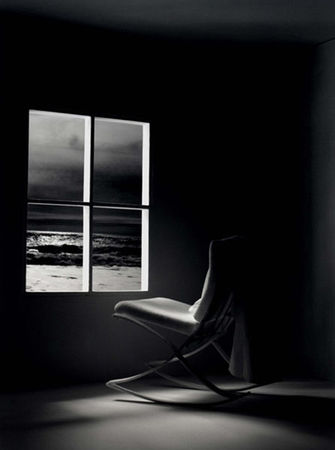 Mayumi Terada, rocking chair and window 0506012h, 2005, gelatin silver print © courtesy Base Gallery, Tokyo
Yao Lu, Yao Lu's new landscape Part 3 - YLO2 Fishing boat berthed by the Mount Yo, 2008, C-print © courtesy 798 Photo Gallery, Beijing