Horst P. Horst, Coco Chanel, Paris 1937. Platinum/palladium print. Photo: Courtesy Peter Fetterman Gallery
SANTA MONICA, CA.- Peter Fetterman Gallery in Santa Monica celebrates the beauty and elegance of fashion photography with two outstanding exhibitions.

"Lillian Bassman: Women" includes more than 50 images (many of them not seen since publication) by the 93-year-old doyenne of 20th Century fashion photography. Ms. Bassman (born 1917 in Brooklyn, New York) was appointed Art Director at Junior Bazaar in 1945, assigning projects to Richard Avedon, Robert Frank and Paul Himmel (her late husband). Two years later, she became the Art Director at Harper's Bazaar. Known for manipulating the image in the darkroom, she created photographs that are both elegant and avant-garde. She took her most significant images between the late '40's and early 60's and most were published in Harper's Bazaar. Abrams has just published a book of her work, "Lillian Bassman: Women." It will be her second published monograph – the first long out of print and a cherished item for photography and fashion aficionados alike.

"The Face of Fashion" features a who's-who of fashion photography including Irving Penn, Horst, Hoyningen-Huene, William Klein, Louis Faurer, Douglas Kirkland, Barry Lategan, Eve Arnold, Georges Dambier, and Jean Phillipe Charbonnier, among others. Each artist in the show developed his or her unique style and, in doing so, influenced the course of fashion photography. "The Face of Fashion" features rare as well as iconic images.
Barry Lategan, Twiggy, 1966. Photo: Courtesy Peter Fetterman Gallery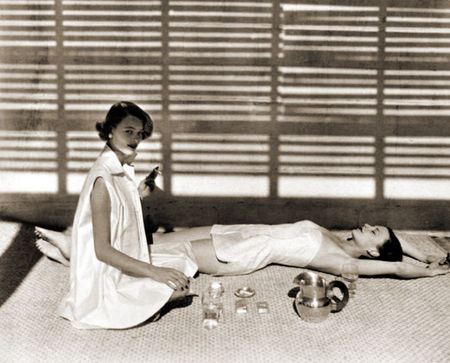 Horst P. Horst, Bombay Bathing Fashion, N.Y. 1950. Platinum/Palladium Print. Photo: Courtesy Peter Fetterman Gallery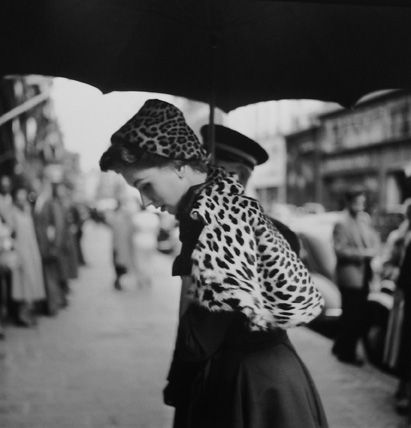 Georges Dambier, Suzy Parker. Elle. Photo: Courtesy Peter Fetterman Gallery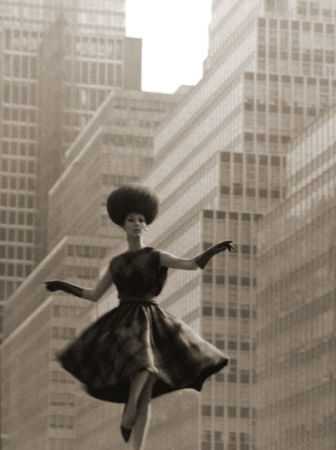 Horst P. Horst. Park Avenue Fashion, New York 1962. Gelatin silver print. Photo: Courtesy Peter Fetterman Gallery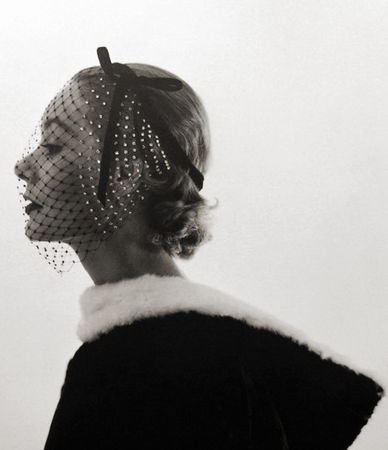 Horst P. Horst, NUVA de Vogue, New York 1939. Gelatin silver print. Photo: Courtesy Peter Fetterman Gallery
Horst P. Horst, The Mainbocher corset, Paris 1939. Platinum/palladium print. Photo: Courtesy Peter Fetterman Gallery
George Hoyningen-Huene, Diver's, Horst as Model, Paris. Photograph taken by George Hoyningen-Huene supervised and print by Horst P. Horst 1930 Platinum/Palladium Print. Photo: Courtesy Peter Fetterman Gallery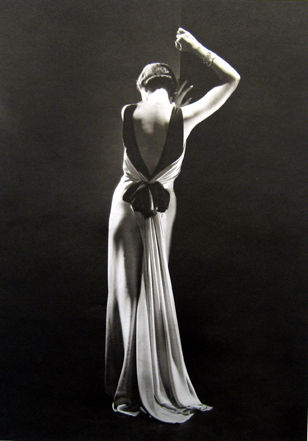 George Hoyningen-Huene. Toto Koopman, Evening Dress by Augustabernhard, Paris. Photograph taken by George Hoyningen-Huene supervised and print by Horst P. Horst 1933 Platinum/Palladium Print. Photo: Courtesy Peter Fetterman Gallery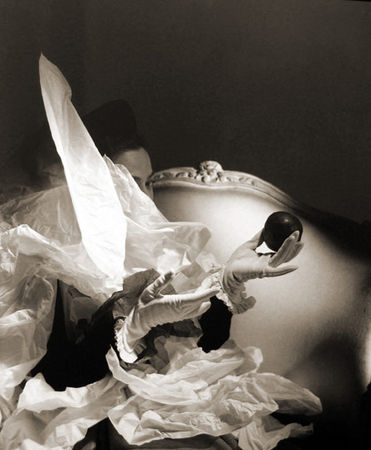 Horst P. Horst, Birthday Gloves, New York, 1947. Silver Gelatin Print. Photo: Courtesy Peter Fetterman Gallery
Ormond Gigli, Models in the Window, New York 1960. Chromogenic development print. Photo: Courtesy Peter Fetterman Gallery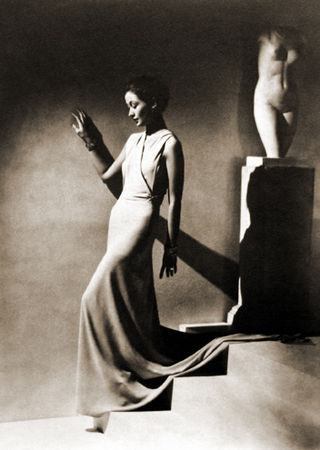 George Hoyningen-Huene, Evening Wear By Augustabernhard, Paris, (Toto Koopman). Photograph taken by George Hoyningen-Huene supervised and print by Horst P. Horst 1935 Platinum/Palladium Print. Photo: Courtesy Peter Fetterman Gallery
John Swannell, The Ritz, Laura Ashley, 1982. Photo: Courtesy Peter Fetterman Gallery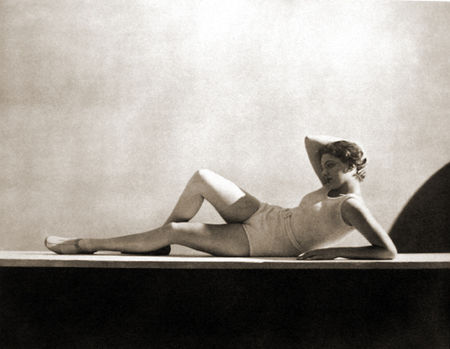 George Hoyningen-Huene, Agneta Fischer, Swimwear by Schiaparelli, Paris Photograph taken by George Hoyningen-Huene supervised and print by Horst P. Horst 1931 Platinum/Palladium Print. Photo: Courtesy Peter Fetterman Gallery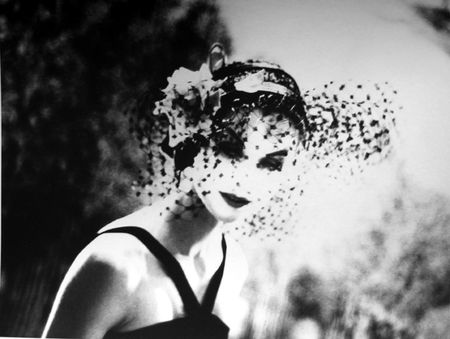 Lillian Bassman, Anne Saint-Marie, New York, Chanel Advertising Campaign, 1958. Photo: Courtesy Peter Fetterman Gallery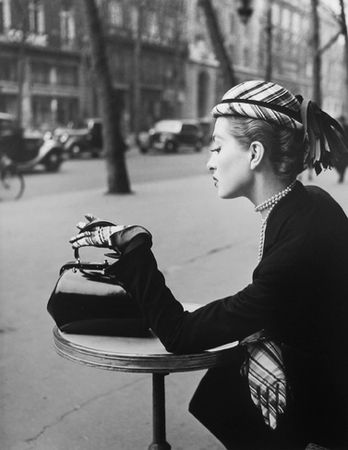 Georges Dambier, Capucine. Photo: Courtesy Peter Fetterman Gallery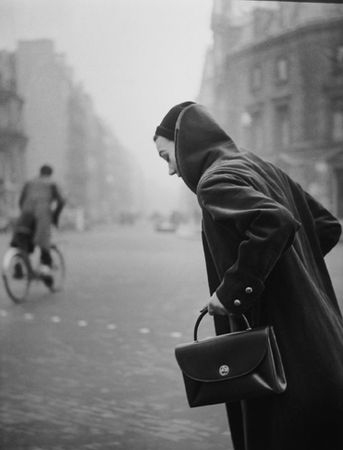 Georges Dambier, Sophie Litvak. Elle January 12, 1953. Silver Gelatin Print. Photo: Courtesy Peter Fetterman Gallery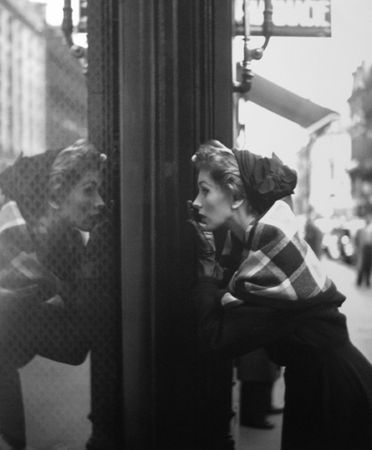 Georges Dambier, Suzy Parker, Elle September 8, 1952. Silver Gelatin Print. Photo: Courtesy Peter Fetterman Gallery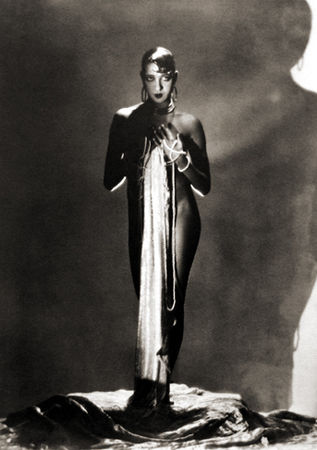 George Hoyningen-Huene, Josephine Baker, Paris 1929. Platinum/palladium print. Photo: Courtesy Peter Fetterman Gallery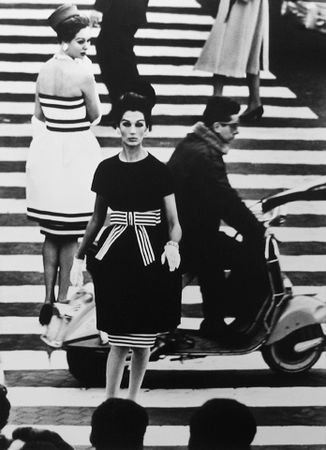 William Klein, Simone & Nina, Piazza 2di Spunga, Rome, VOGUE, 1960. Photo: Courtesy Peter Fetterman Gallery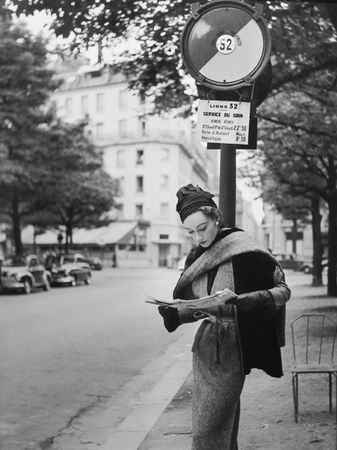 Georges Dambier, Sophie Litvak, Elle September 8, 1952. Silver gelatin print. Photo: Courtesy Peter Fetterman Gallery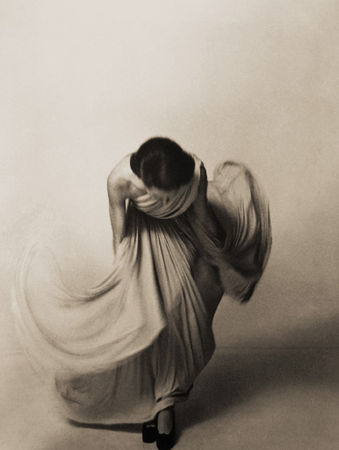 Louis Faurer, French VOGUE, March 1973. Photo: Courtesy Peter Fetterman Gallery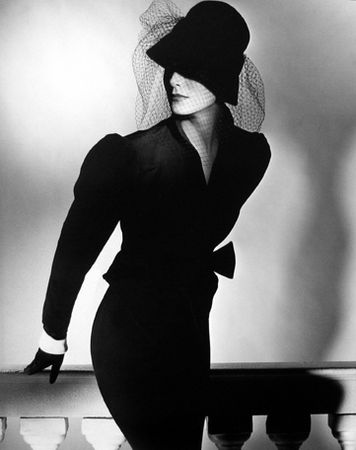 John Swannell, Pretty Polly. Photo: Courtesy Peter Fetterman Gallery
Irving Penn, Cocoa Colored Balenciaga (Lisa Fonssagrives), Paris. Platinum/palladium photograph on Rives paper mounted to aluminum. Photo: Courtesy Peter Fetterman Gallery
Irving Penn, Crescent Bicorne Hat (Evelyn Tripp), New York. Photo: Courtesy Peter Fetterman Gallery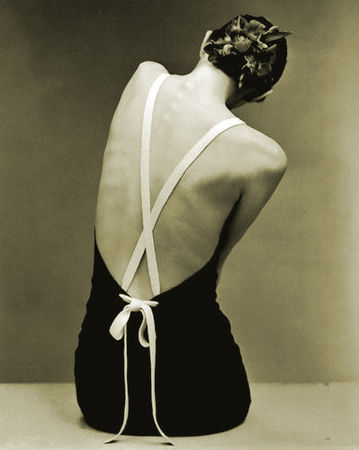 Len Prince, Ford Models V, New York City 1991. Laminated Gold Toned Silver Print. Photo: Courtesy Peter Fetterman Gallery
William Klein, Smoke & Veil, Paris [VOGUE] 1958. Gelatin silver print. Photo: Courtesy Peter Fetterman Gallery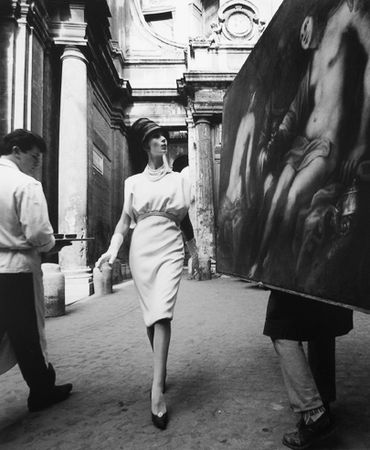 William Klein, Simone & Painting + Coffee, Rome, [Vogue] 1960. Gelatin silver print. Photo: Courtesy Peter Fetterman Gallery
Horst P. Horst, Round The Clock I, New York 1987 Platinum/Palladium Print. Photo: Courtesy Peter Fetterman Gallery
Douglas Kirkland, Coco Chanel, Paris 1962. Platinum/palladium prints. Photo: Courtesy Peter Fetterman Gallery