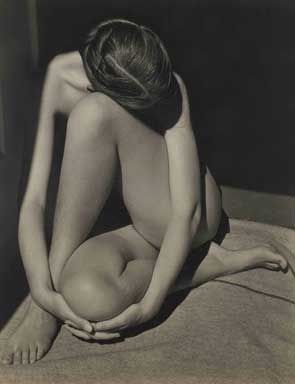 Edward Weston (American, 1886-1958), "Nude" (Charis, Santa Monica), 1936. Gelatin silver print, mounted on slick white board, signed and dated in pencil on the mount; numbered '227N' by the photographer in pencil on mount verso, framed. 9 1/2 x 7 1/2 inches. Sold for $109,800
NEW YORK, NY.- Collectors of fine photography were presented with several exceptional collecting opportunities at Bonhams' highly anticipated Fine Photography sale on November 10th. Many of the 151 lots presented sparked strong bidding which resulted in a number of lots exceeding their pre-sale estimates.

Amongst the most coveted pieces was a striking work by Edward Weston. The photographer's 1936 Charis, Santa Monica includes all of the elements for which Weston is known and perfectly displays the photographer's precise and sharp presentation. Signed, dated, and numbered by the photographer the lot surpassed expectations bringing $109,800 against an estimate of $70,000-90,000.

Another lot of particular interest to collectors was Richard Avedon's Dovima with Elephants, Cirque d'Hiver, Paris (1955). A prime example of the photographer's signature style, the photograph features the famous 50's model, Dovima, glamorously posing in front of circus elephants. Capturing the era's spirit of sophistication, the lot fetched $30,500.

Greatly surpassing expectations was Martin Munkacsi's 1934 photograph of artists Frida Kahlo and Diego Rivera. Known for his intimate portraits of notable figures, this lot is exemplary of his work. After a round of excited bidding, the lot more than doubled its estimate of $7,000-10,000 and ultimately realized $23,180.

Also outperforming was Dunes, Oceano, California (1936) by Brett Weston. Showcasing the photographer's use of high contrast and abstract imagery it clearly conveys the dramatic expansiveness of this natural setting. Estimated at $10,000-15,000, the work drew a final price of $21,960.

Edward S. Curtis' Mósa-Mohave, also performed strongly. From his 1903 book The North American Indian, the mesmerizing photograph shows both his mastery of technique as well as his total respect for the people who were his subject matter. Carrying an estimate of $10,000-15,000 it neatly outperformed fetching $20,740.

A work by the iconic Henri Cartier-Bresson lured collectors as well. With a pre-sale estimate of $8,000-12,000, the photographer's 1954 Rue Mouffetard depicts the type of quintessentially Parisian scene for which Cartier-Bresson is known. Following a round of spirited bidding, the work ultimately sold for $20, 740.

Other lots selling strongly were Ruth Bernhard's elegant nude titled, In the Box-Horizontal, which sold for $18,910; Walker Evans' 1932 photograph of New York's famed South Street which fetched $14,640; and Sandy Skoglund's humorously surreal Cibachrome print titled, Green House, which brought $10,980.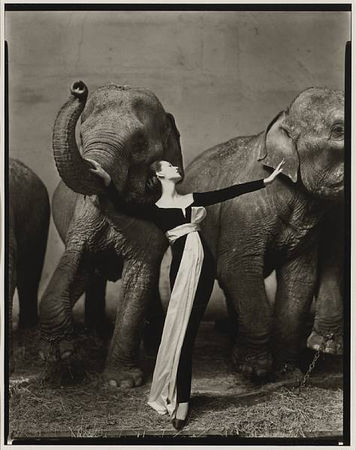 Richard Avedon (American, 1923-2004) Dovima with Elephants, Cirque d'Hiver, Paris, 1955. Gelatin silver print, printed 1979, signed in pencil in the margin; signed, numbered 50/100 in pencil, copyright credit reproduction stamp, with title, date, and edition stamps on verso, framed. 10 x 8in. Sold for $30,500
Martin Munkacsi (Hungarian, 1898-1963) Frida Kahlo and Diego Rivera, Mexico , 1934. Ferrotyped gelatin silver print, signed and titled in an unidentified hand, and his '5 Prospect Place, New York City, Murray Hill 4-2443' studio credit stamps on verso. 13 3/8 x 10 5/8in. Sold for $23,18
Brett Weston (American, 1911-1993) Dunes, Oceano, California, 1936. Gelatin silver print, mounted on slick white board, signed and dated in pencil on the mount; a Mills College Art Gallery exhibition label with 'Dune' in pencil on mount verso. 6 1/4 x 9 5/8in. Sold for $21,960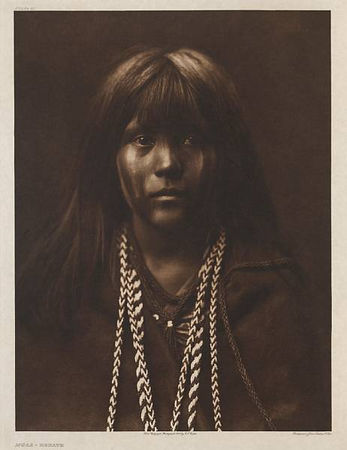 Edward S. Curtis (American, 1868-1952) Mósa-Mohave, from The North American Indian, 1903. Large-format photogravure, printed on vellum, with the letterpress title, plate number, photographer's copyright, and printer's credit in the margin. 15 5/8 x 11 3/4in. Sold for $20,740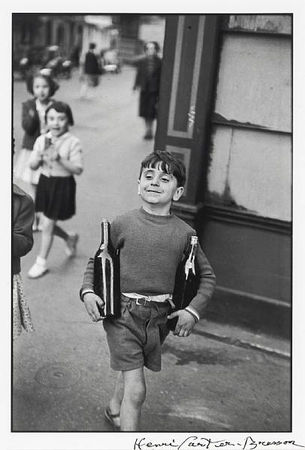 Henri Cartier-Bresson (French, 1908-2004) Rue Mouffetard, 1954. Gelatin silver print, printed later, signed in ink and his copyright blindstamp in the margin, framed. 14 1/8 x 9 1/2in. Sold for $20,740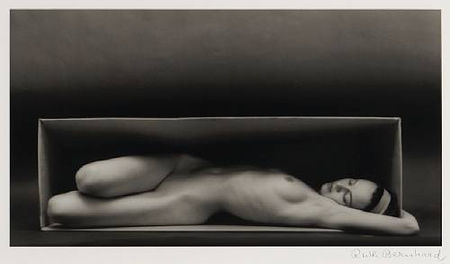 Ruth Bernhard (American, 1905-2006) In the Box-Horizontal, 1962. Gelatin silver print, printed later, signed in pencil on the mount; signed, titled and dated in pencil on mount verso, framed. 10 1/2 x 19 1/8in. Sold for $18,910
Walker Evans (American, 1903-1975) South Street, New York, 1932. Gelatin silver print, flush-mounted to original board, signed, titled, and dated in pencil on mount verso. 5 7/8 x 7 3/4in. Sold for $14,640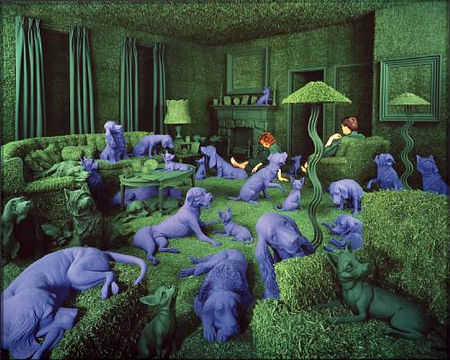 Sandy Skoglund (American, born 1946) Green House, 1990. Cibachrome print, signed, titled, dated, and edition numbered 8/30 in ink on the image, framed. 47 x 58 3/4in. Sold for $10,980