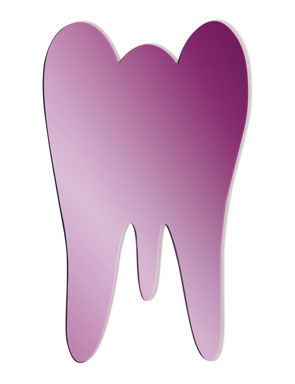 Jeff Koons, "Elephant" (Purple). Estimate: 300,000 - 400,000 Euros. Photo: Sotheby's.
PARIS.- One of the major events at Sotheby's this Autumn promises to be the sale in Paris on December 8 of a unique work by Jeff Koons: "Elephant" (Purple), donated by the artist to the Foundation Claude Pompidou in 2009.

This masterpiece from 1999 (estimate €300,000-400,000) will be sold to help finance the Foundation's most recent project: the Institut Claude Pompidou in Nice, dedicated to treating Alzheimer's Disease and incorporating a teaching and research centre.

The story behind this event involves two gifted, warm-hearted personalities who decided to unite their efforts to help fight this terrible disease.

In January 2007, accompanied by Bernardette Chirac, Claude Pompidou visited Jeff Koons's studio in New York. She had met Koons in France several times, and referred to him as 'the Klein of our Time.' As well as being a creative genius, Koons is a generous man committed to charity work. He was quick to respond to Claude Pompidou's plans for a treatment and research centre for Alzheimer's Disease in Nice, and suggested donating one of his "mirror" works to help fund the project.

After succeeding the late Madame Pompidou as President of the Foundation in July 2007, Bernardette Chirac met Koons again earlier this year, at a children's charity event in Cairo. Koons advised her that his Elephant mirror was now ready for the Foundation. In the words of Madame Chirac: "I was so happy to know that contemporary art, and aid for medical research, were to join forces and help in furthering an innovative scientific project!"

"Elephant" (Purple) comes from Koons's Easyfun series, first shown at New York's Sonnabend Gallery in 1999, at a time when Koons was struggling to complete his long-running Celebration project. It was partly in response to public impatience – and partly because of his desire to return to a more accessible style of art – that Koons conceived his Easyfun series, consisting of five paintings and eleven single-tone mirrors in the form of brightly coloured animal silhouettes. Each creature was stylized rather than naturalistic – part cartoon character, part marketing image. The easy-to-recognize Elephant calls on childhood images and memories from viewers' collective subconscious. "Childhood is important to me," explains Koons. "It's when I first came into contact with art."

Using a perfectly smooth, colourful, shiny surface, with nothing to indicate perspective or volume, Koons plays with representative codes and seeks to return to an art that is easy, immediate and amusing – in short, anything but elitist. "I see aesthetics, as such, as a great source of discrimination between people" says Koons. "Aesthetics can make some folks feel unworthy of feeling what art is all about. They think that art is above them."

Viewing
Friday 4 December, 12 noon–6pm
Saturday 5 December, 10am–6pm
Monday 7 December, 10am–6pm
Tuesday 8 December, 10am–2pm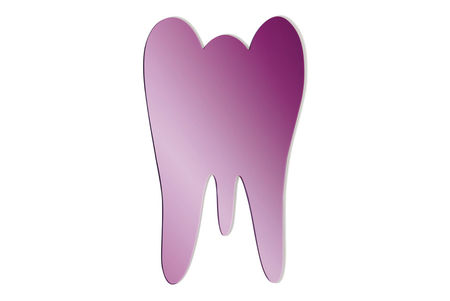 Jeff Koons, "Elephant" (Purple). Estimate: 300,000 - 400,000 Euros. Photo: Sotheby's.