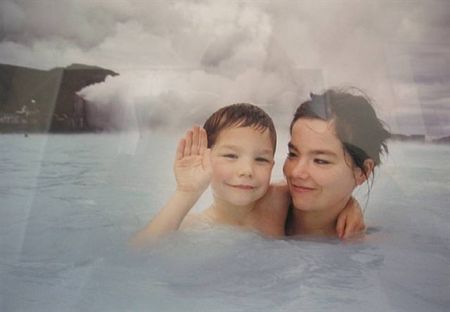 Juergen Teller, Bjork and Son, Iceland, 1993
Chromogenic (C-Print), 10 x 12 in. [25.4 x 30.48 centimeters,} edition: 3/5, signed on the verso behind the frame, label on verso. Estimate: from $5,000 to $6,000

Photograph of Bjork and her son in Iceland in the Blue Lagoon. Bjork is an Icelandic singer most well known for her solo music and her outlandish fashion style. She is now the wife of Matthew Barney. Juergen Teller is well known for his fashion photography especially his recent ads for the Marc Jacobs campaign.
Artnet Auctions. Tuesday, January 12, 2010, 1:00 PM EST www.artnet.com