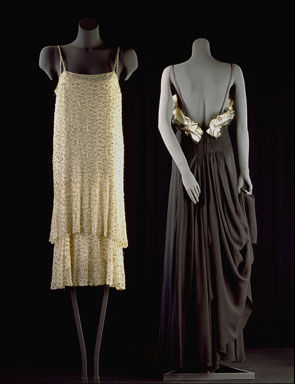 "Gabriëlle 'Coco' Chanel", Twee avondjurken, ca. 1925 en ca. 1939. Gemeentemuseum Den Haag. Foto: Erik en Petra Hesmerg.
THE HAGUE.- Only a handful of fashion houses belong to the select world of haute couture. Membership of the Chambre syndicale de la haute couture, which was established in 1868, is an exclusive honour subject to a tough selection procedure and strict rules. The designers affiliated to the Chambre are among the best in the world, repeatedly surprising us with their breathtaking creations. This is the world of great names like Dior, Lacroix and Gaultier. In spring 2010 Gemeentemuseum Den Haag will be giving visitors an exclusive glimpse of the rich history of a fascinating world of charm, champagne and Chanel.

This major exhibition will showcase the history of haute couture, alongside creations by today's top couturiers. Renowned fashion houses like Dior, Chanel, Christian Lacroix and Jean Paul Gaultier will lend a number of exclusive couture creations from their latest collections, fresh from the catwalk, and never before seen in the Netherlands. Visitors will be able to admire close by the details that make these garments so unique: the sumptuous fabrics, unparalleled embroidery, the cut. In short: all the skills of Parisian couture.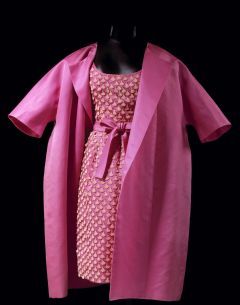 Hubert de Givenchy, Cocktaildress, worn by Audrey Hepburn - Breakfast at Tiffany's (Blake Edwards, 1961), collection Gemeentemuseum Den Haag.
Contemporary couture is not the only thing the exhibition will highlight, however. The museum galleries will also recount the story of couture, beginning in the second half of the nineteenth century. Visitors will not only have the opportunity to admire exclusive creations by top designers, but also design drawings, accessories, moving images and photographic material. The exhibition will also cover the history of Dutch couture, from the copies of designs from Paris to the great Dutch couturiers like Charles Montaigne (Karel Meuwese), Frans Molenaar, Frank Govers, Fong Leng and rising new star Jan Taminiau.

The Gemeentemuseum Den Haag owns one of the largest fashion collections in Europe, in which all the great couture houses are well represented. The original pink Givenchy dress that Audrey Hepburn wore in Breakfast at Tiffany's is just one famous item in the collection. It also includes earlier pieces that illustrate the history of couture: Worth, Poiret and Vionnet were forerunners of the famous couturiers who now define the look of Paris's Avenue Montaigne.

Maarten Spruyt, who previously designed several successful fashion exhibitions for the Gemeentemuseum, including Fashion NL: the next generation (2006), Hague Court Fashions (2007) and The Ideal Man (2008), will be responsible for the art direction. This exhibition is part of Holland Art Cities.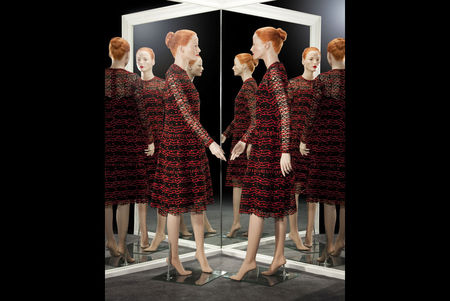 "Dior" (Marc Bohan: design), C.H. Kühne & Zonen (execution). Two identical afternoon dresses, machine lace, silk, ca. 1972, K 42-1999, K 101-1999