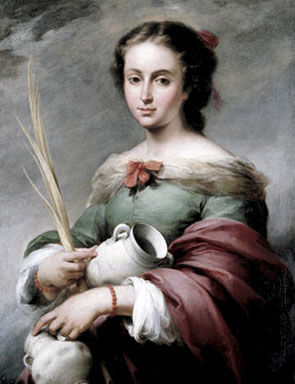 Bartolome Esteban Murillo, Saint Rufina, c. 1665, oil on canvas, 36 3/4 x 26 1/8 in. AP Photo/Meadows Museum, SMU Dallas.
DALLAS, TX (AP).- Southern Methodist University's Meadow's Museum has learned that three of its well-known paintings were among the millions of artworks Nazis Germany stole from Jewish families more than 65 years ago.

The founder of the Dallas-based Monuments Men Foundation for the Preservation of Art discovered the paintings' connection to World War II plunder while doing research for two books.

Robert Edsel said he came across a black and white photo shot in Germany in 1945 that showed a painting he thought looked "eerily like one" he had seen at SMU's museum. It was the "Saint Justa," half of a famous pair of paintings by the Spanish artist Bartolome Esteban Murillo. Edsel later spotted its companion piece, "Saint Rufina," in another photo.

"They're not just treasures of civilization, but they're representative of families who lost their lives and had everything stolen from them," Edsel said.

Edsel estimated that the Murillo paintings were valued at least between $10 million to $15 million for the rare pair, after discussions with various auction houses.

"These are two of the finest works of art by this artist, one of Spain's most important painters ever," he told The Associated Press on Friday.

Beyond confirming that the paintings were valued in the millions, the Meadows Museum declined to state their exact dollar amount or purchase price, citing insurance and security reasons.

Each of paintings bore a now faded number on the back of their wooden stretchers. The Nazis used number codes to inventory stolen art, Edsel said. The R1171 on the Santa Justa meant that it came from the French Rothschild collection and was the 1,171st item from that collection inventoried by the Nazis, according to a story Friday on Dallas television station WFAA's website.

The Nazis stole more than 6,000 items from the French Rothschild estate, Edsel said.

SMU's Meadows Museum has had the Murillo masterpieces for 38 years. The museum bought the paintings at a New York gallery in 1972 and didn't know of the link, said Nicole Atzbach, the museum's assistant curator.

The museum is working with consultants in London and Paris to trace the art works' chain of custody and verify ownership. Documents show that the paintings were initially returned to the French government, but the experts are trying to determine whether France gave the paintings back to the Rothschild family before the Meadows Museum acquired them.

Edsel told The Associated Press Friday that that document is "a missing link to title ownership."

Even so, he and the university said they believe the museum's ownership of the works will be validated. The museum has shown the artworks internationally and published them in catalogs without anyone else claiming to own them.

"Given that these paintings are so widely known, their loan history ... and the fact that the Rothschilds were closely tied to the art world I don't see how they would not" have spoken out to claim them if they had not already gone through proper channels, Atzbach said.

After Edsel contacted SMU, the museum checked every painting in its collection and discovered that another painting it had, "Portrait of Queen Mariana" by Diego Velazquez, was also taken from the Rothschild estate and bore a Nazi inventory number.

But a receipt proved that it had been returned to the family before it was sold.
Edsel said all museums should follow SMU's lead and check their collections for the telltale inventory numbers that could help restore more art to its rightful owners.
Edsel started his foundation in 2007 to honor and continue the work of the more than 300 men and women from 13 nations who helped Allied forces protect cultural treasures during World War II. After the war, they began trying to find the rightful owners of pieces of art looted by the Nazis, hundreds of thousands of which are still missing. Information from: WFAA-TV, http://www.wfaa.com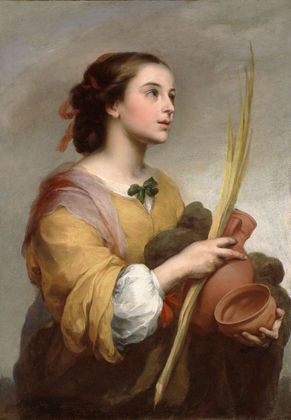 Bartolome Esteban Murillo, Saint Justa, c. 1665, oil on canvas, 36 3/4 x 26 1/8 in. AP Photo/Meadows Museum, SMU Dallas.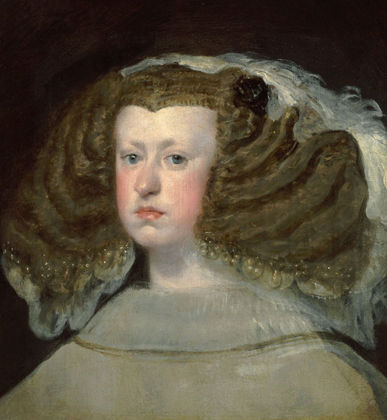 Diego Rodríguez de Silva y VELÁZQUEZ (1599–1660), Portrait of Queen Mariana, 1656. Oil on canvas. Algur H. Meadows Collection, 78.01. Meadows Museum, SMU Dallas.