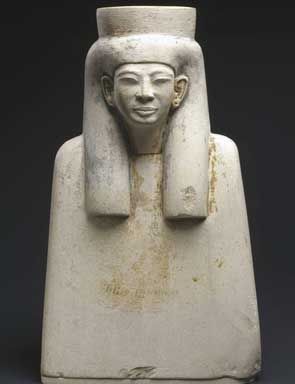 The belief in life after death was central to Egyptian civilization over thousands of years, with death seen as an enemy that could be defeated through ritual and proper preparation.
TULSA, OK.- On June 6, the Nile comes to Tulsa with the debut of 'To Live Forever: Egyptian Treasures from the Brooklyn Museum'. This blockbuster show, on view through September 12, 2010, promises to be one of the most extraordinary exhibitions that the Philbrook Museum ever has hosted.

As its title suggests, To Live Forever explores the age-old questions of immortality and life after death. For ancient Egyptians, death was an enemy that could be overcome through a bit of ingenuity and careful preparation. If their efforts were successful and the gods were appeased, the end of life on earth was merely a portal to a new beginning.

For its special exhibition of Egyptian antiquities, the Philbrook has drawn from the extensive holdings of the Brooklyn Museum, renowned as one of the richest collections of such art in the world. More than 120 rare objects—including mummies, coffins, sarcophagi, statuary, jewelry, and funerary shrouds—trace the Egyptians' all-consuming efforts to outfit their tombs to please the gods, subdue death, and allow them to "live forever" in the afterlife.

Everybody Loves Re
Osirus, Horus, Seth, Re, Isis—all these gods play a part in the exhibition's introduction on the religious beliefs of ancient Egypt. Their legendary stories unfold amid a rich display of golden coffins, funerary statues, papyri, stone reliefs, amulets, and shabby servant figurines employed to help mere mortals prepare for immortality.

As To Live Forever moves through the practical process of preparing for death, the focus shifts to mummification, funerals, and tombs. The exhibition features the actual silk-shrouded mummy of a man named Demetrios, as well as the wide variety of everyday and extra-special items the timeless traveler would need to survive in eternity. The exhibition shows the realities faced by rich and poor alike in creating or appropriating such expensive materials to outfit their temples or tombs as eternal resting places.

An exhibition of extraordinary rarity and quality, To Live Forever offers a once-in-a-generation opportunity to experience the full range and wonder of the best of ancient Egyptian art, right here in Tulsa.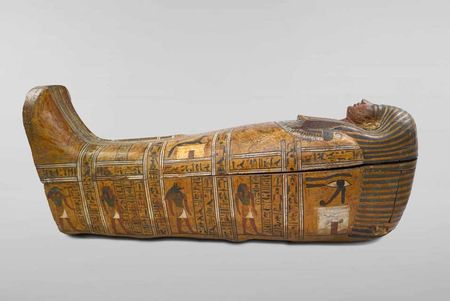 Through jewelry, statuary, funerary vessels and other objects, this exhibition explores how the ancient Egyptians sought to conquer death and create a rich afterlife