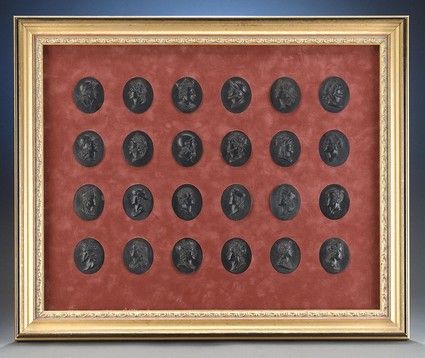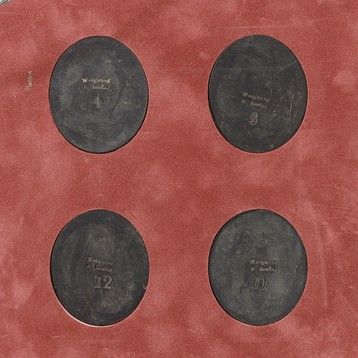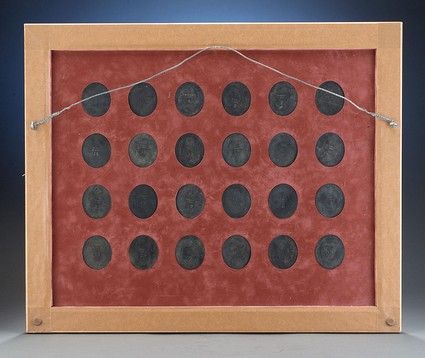 An important collection of 24 Wedgwood and Bentley basalt portrait medallions Circa 1775. photo M.S.Rau Antiques.
featuring the Kings of England, all set in a lovely frame. The first basalt portrait medallions appeared around 1771, introduced as a novel and less expensive way to create portraits of royals and wealthy patrons. 22" wide x 18" high. Price: $12,500
These early depictions proved so popular, Wedgwood began creating magnificent series of popes, philosophers, writers, saints and, of course, the English kings. Collectors amassed varieties of these basalt gems, displaying them in ornate cabinets or elegant frames. They were even used as architectural embellishments in the home. Medallions remained immensely popular until the turn of the 19th century. Large, pristine sets, such as this, depicting such popular subjects, are incredibly rare and desirable. Each medallion is marked "Wedgwood and Bentley."
M.S.Rau Antiques. 630 Royal Street, New Orleans, Louisiana 70130 USA www.rauantiques.comwww.rauantiques.com