Bartholomäus Bruyn d.Ä. (Wesel [?] 1493 – 1555 Köln), Bildnis einer jüngeren Frau mit Nelke, um 1537-1539, Eichenholz, 37 x 30 cm, Wallraf-Richartz-Museum & Fondation Corboud, Köln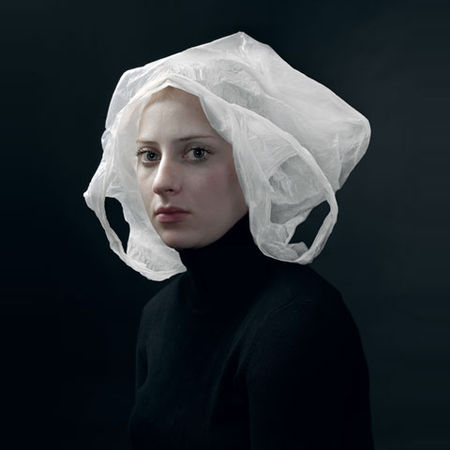 Hendrik Kerstens (* 1956 Den Haag lebt in Amsterdam und New York), "Bag", November 2007, c-print/dibond, Ed./Aufl.: 5/6, 108 x 87 cm

COLOGNE.- Helmut Newton & Ingres, Nan Goldin & François Boucher, Paul McCarthy & Wilhelm Leibl, Jack Pierson & Bartholomäus Bruyn the Elder – these are just four of the approximately fifty unusual dialogues the Wallraf will be staging in autumn 2010. Under the title "Do or Die -The Human Condition in Painting and Photography" outstanding items from the TEUTLOFF PHOTO + VIDEO COLLECTION will meet selected works owned by the museum. At the heart of the exhibition will be the glamour and misery of Mankind. The photographs and paintings oscillate between the polarities of birth and death, happiness and suffering, confidence and despair.
The direct comparison between painting and photography shows how the old picture, composition and pathos formulae have continued into the present day, a fact clearly demonstrated by the specially chosen quotes in the works of Anna and Bernhard Blume and Boris Mikhailov. At the same time the formal and thematic breaks with tradition that characterize, sometimes shockingly, certain photographic works from the Teutloff Collection, also stand out. They lay a trail to existential themes such as "body awareness" and "sexual identity", which, depicted so explicitly, would have been unthinkable for the painters of past ages.

The Wallraf will contrast around 70 works from the wide-ranging and impressive collection of Lutz Teutloff (photographic and video art of the late 20th and early 21st centuries) with more than 40 rarely shown masterpieces from its own collection (European painting from the late Middle Ages to the 19th century).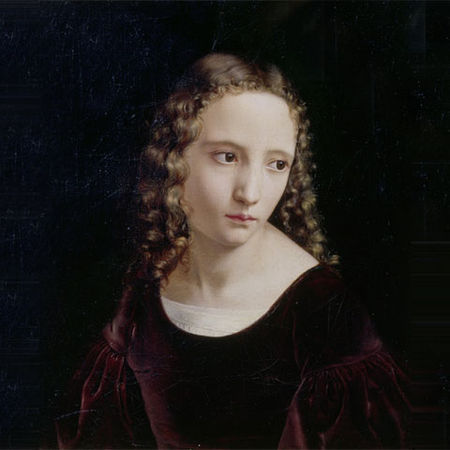 Louis Ammy Blanc: Mädchenkopf, 1835, Leinwand, 40,5 x 33,5 cm, auf Pappe, mongrammiert und datiert unten links: L. B. / Df. 35., Wallraf-Richartz-Museum & Fondation Corboud, Köln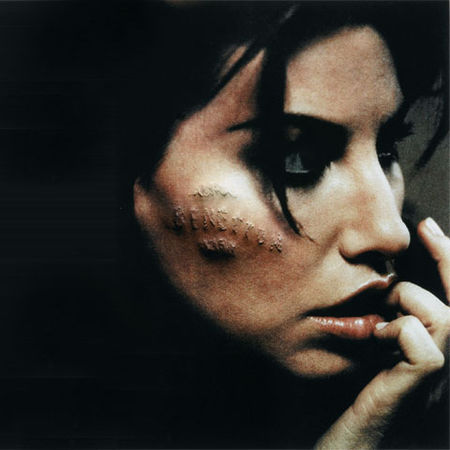 Daniele Buetti (*1955 Fribourg, Professur für Fotografie in Münster): "Benetton", 1998/2004, physisch veränderte Fotografie, inkjet print auf gestrichenem Papier, Ed./Aufl.: 15/40+2ap, rückseitig bezeichnet, datiert und signiert, Innenmaß: 43 x 32,2 cm, Rahmenmaß: 65 x 52,3 cm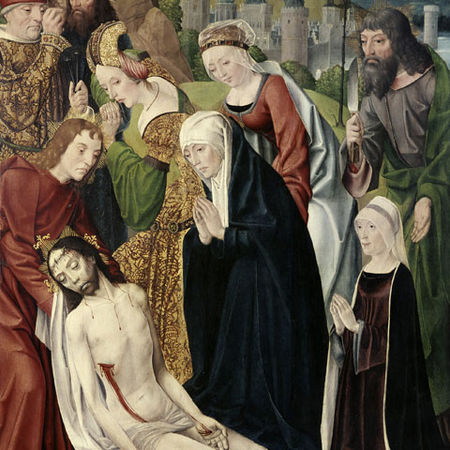 Meister der hl. Sippe d.J. und Werkstatt: Beweinung Christi, um 1483-1485, Eichenholz, 120 x 78,5 cm, Wallraf-Richartz-Museum & Fondation Corboud, Köln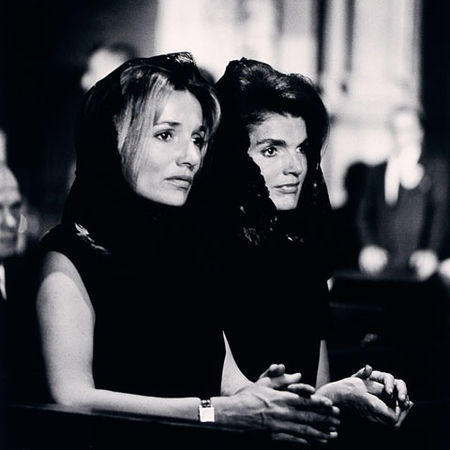 Robert Lebeck (*1929 Berlin, lebt ebd.): "Jackie Kennedy und Lee Radziwill am Sarg von Robert Kennedy, New York" 1968, modern print, Auflage unbekannt, signiert unten rechts "Robert Lebeck", handschriftliche Betitelung unten links, Bildgröße: 56 x 37,5 cm, Blattgröße: 60 x 50 cm, Rahmenmaß: 76 x 58,5 cm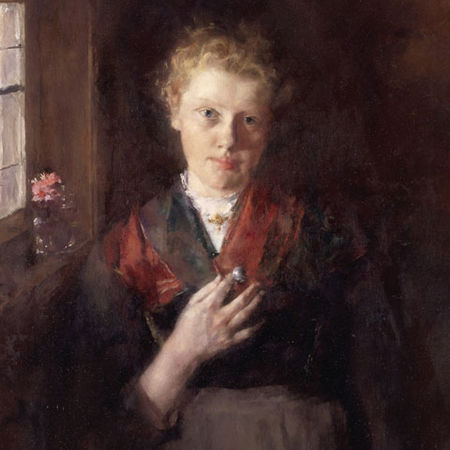 Wilhelm Leibl: Mädchen am Fenster, 1899, Öl auf Leinwand, 109 x 72,5 cm, bezeichnet unten links: W.Leibl/1899, Wallraf-Richartz-Museum & Fondation Corboud, Köln
Hussein Chalayan (*1970 Nikosia/Zypern, lebt in London): "The Absent Presence Portrait 1" / "The Absent Presence Portrait 2" (Diptychon), 2005, c-Print, Ed./Aufl. 1/6+1AP, rückseitig signiert und betitelt, Blattmaß: 76,2 x 50,8 cm, Rahmenmaß: 80 x 54,5 cm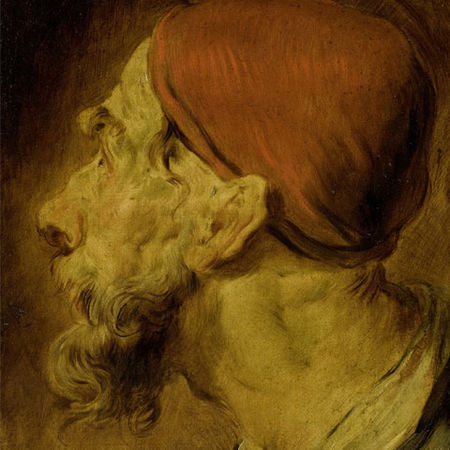 Hans Canon: Studienkopf eines bärtigen Mannes, um 1873 (?), Leinwand, 40 x 33 cm, Wallraf-Richartz-Museum & Fondation Corboud, Köln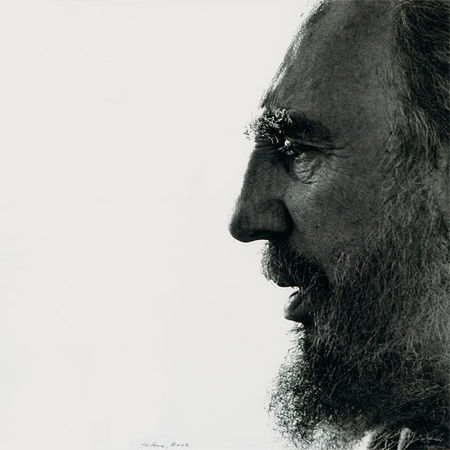 Osvaldo Salas (Kuba, 1914-1992): "Habana", ca. 1964/2002, silv. gel. print, unten links handschriftlich betitelt und datiert "Habana, 2002" sowie Prägestempel "Salas Kuba", unten rechts geprägt: "SALAS HABANA KUBA", 61,5 x 51,5 cm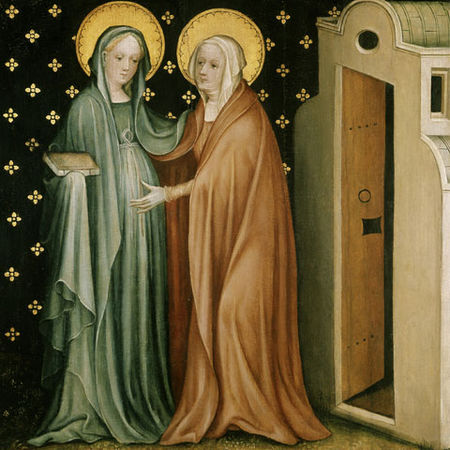 Kölnisch: Heimsuchung, um 1420, Tannenholz, 82 x 81,4 cm, Wallraf-Richartz-Museum & Fondation Corboud, Köln
Towell, Larry-Mennonites: "Ann pragnant with Naomi", Lambton County, O.,C.-1984.98-silv.gel.pr.-40,5x