A Sotheby's employee discusses the merits of the painting "La Belle Romaine" by Amedeo Modigliani during a preview of Sotheby's Impressionist & Modern Art auction in New York. REUTERS/Lucas Jackson
NEW YORK, NY.- Sotheby's Evening Sale of Impressionist and Modern Art is currently underway in New York and a number of exceptional prices have already been achieved:

· A new auction record for Amedeo Modigliani was set tonight when the artist's iconic Nu assis sur un divan (La Belle Romaine) sold for a remarkable $68,962,500. Five different bidders competed for the stunning nude, driving the price well past the more than $40 million* that had been expected. La Belle Romaine is from Modigliani's most important series of nudes, all painted circa 1917.

Other highlights thus far included two works sold tonight to benefit YoungArts, the core program of the National Foundation for Advancement in the Arts (NFAA): Le Bassin aux Nymphéas, a spectacular canvas from Claude Monet's iconic water lilies series which sold for $24,722,500 and Amedeo Modigliani's Jeanne Hébuterne (au chapeau), one of the artist's first major portraits of the muse that dominated his art in the final years of his life which brought $19,122,500.

Founded in 1981, YoungArts is the only national program that recognizes artistic excellence in 17- and 18-year olds by providing them with life-changing experiences that inspire their pursuit of the arts. YoungArts provides more than $500,000 in grants annually to support artistic endeavors and studies for these aspiring artists, and ensures that they will be exposed to mentors and tools that will lead them on a pathway to a serious career in the arts or prepare them for schools like Harvard, Juilliard, Carnegie Mellon or many others.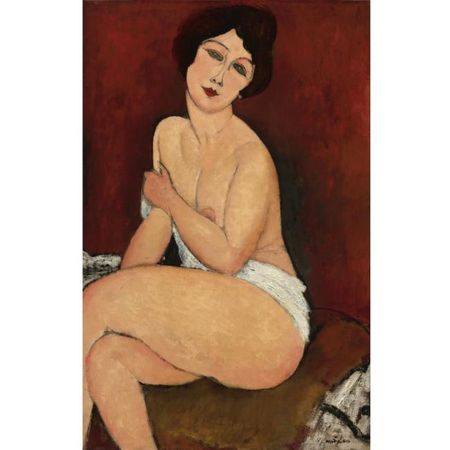 Amedeo Modigliani (1884 - 1920, Nu assis sur un divan (La Belle Romaine),100 by 65 cm. Sold 68,962,500 USD. Sotheby's, Impressionist & Modern Art Evening Sale, 02 Nov 10, New York. photo courtesy Sotheby's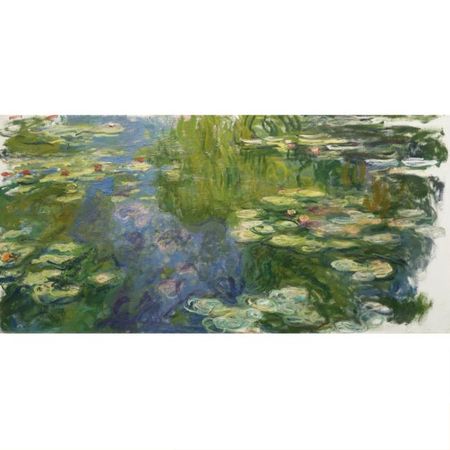 Claude Monet (1840 - 1926), Le bassin aux nymphéas, 97.5 by 198.4 cm. Sold 24,722,500 USD. Sotheby's, Impressionist & Modern Art Evening Sale, 02 Nov 10, New York. photo courtesy Sotheby's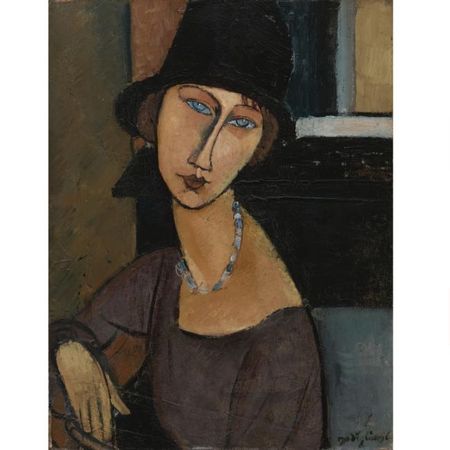 Amedeo Modigliani (1884 - 1920), Jeanne Hébuterne (au chapeau), 67 by 51.5 cm. Sold 19,122,500 USD. Sotheby's, Impressionist & Modern Art Evening Sale, 02 Nov 10, New York. photo courtesy Sotheby's