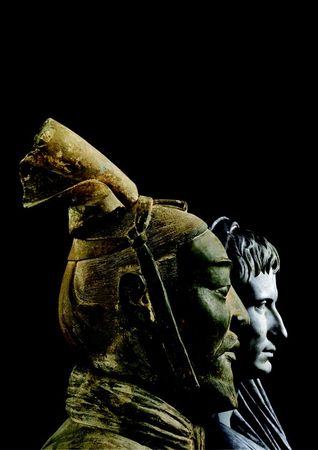 Two ancient cultures collide in an exhibition where the Roman Empire meets the Chinese Qin and Han dynasties (200 BC-200 AD), considered a golden age in China's history.

The exhibition displays 450 similar yet contrasting artefacts relating to both empires. Jade, lacquer and silks combine with marble statues, glass, mosaics, silver and bronze. With the participation of almost 50 museums, the exhibition is the result of extensive collaboration between China and Italy and is held in honour of the Cultural Year of China in Italy. I
n addition to the items on view, the exhibition examines the role that both cultures played in world civilisation and how their legacies have contributed to modern-day philosophy, engineering, arts and politics. Both empires regarded themselves as the centre of the world and both empires ultimately fell.
The exhibition is part of the "Cultural Year of China" festival, which aims to promote awareness of Chinese culture in Italy and to celebrate 40 years of diplomatic relations between Italy and the Asian country.
From 2010-11-19 to 2011-01-06 . Two Empires: The Eagle and the Dragon. Palazzo Venezia, Roma.

Veste funeraria Giada e oro, Dinastia Han Orientale © Riproduzione riservata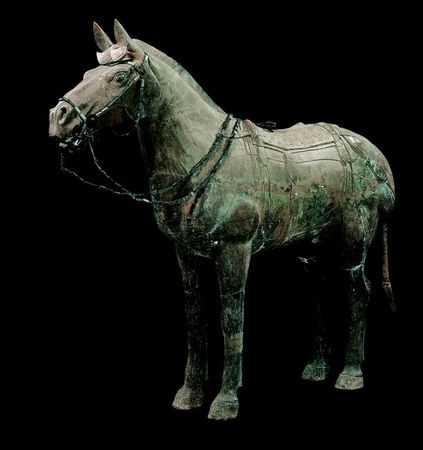 Statua raffigurante un cavaliere Terracotta. Dinastia Qin. (Museo dei Guerrieri e dei Cavalli di Terracotta dell'Imperatore Qin Shi Huang - Shaanxi) © Riproduzione riservata