Until relatively recently, Hakuin's role as an artist has remained at the periphery of Japanese art history.
NEW ORLEANS, LA.- Until April 17, 2011, the New Orleans Museum of Art (NOMA) presents a new exhibition of paintings and calligraphy by the most significant Japanese Zen master of the past 500 years, Hakuin Ekaku.

Organized by NOMA, The Sound of One Hand: Paintings and Calligraphy by Zen Master Hakuin is the first exhibition in the Western world devoted to the art of Hakuin (1685-1768). Hakuin invented a new visual language for Zen, using folk and everyday subjects in addition to traditional Zen themes. His influence in both teaching and art remains unequaled in Zen today.

"In celebration of our centennial year, NOMA present this exhibition of Hakuin's work. This exhibition features major loans, but also highlights our extensive permanent collection of Japanese art," said Susan Taylor, Director of the New Orleans Museum of Art.

Until relatively recently, Hakuin's role as an artist has remained at the periphery of Japanese art history. Only in the past few years has his work begun to be included in large-scale exhibitions, collected by major museums, and featured in art surveys. For this first exhibition devoted to Hakuin in the Western world, 77 scrolls (67 by Hakuin himself and ten by his major pupils) were gathered from public and private Japanese and American collections.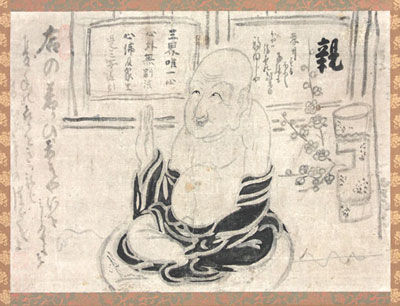 "Hakuin reinvigorated Zen painting during the eighteenth century, reaching new audiences and inventing new Zen painting subjects. He also authored new kōan, Zen riddles, the best known of which is 'What is the sound of one hand?' which has become a part of Western popular culture," said Lisa Rotondo-McCord, Curator of Asian Art.

These works demonstrate the extraordinary range, vitality, humor, power and depth of the Zen master. Although created nearly four centuries ago, they continue to profoundly affect both art lovers and Zen adherents.

Curating the exhibition and authoring the accompanying, fully illustrated scholarly catalogue are two noted scholars of Zen painting, Stephen Addiss, the Tucker-Boatwright Professor at the University of Richmond, and independent scholar Audrey Yoshiko Seo. Additionally, Fukushima Keidô Roshi, Zen Master and Abbot of Tôfukuji in Kyoto, has written an introduction to the catalogue.

The Sound of One Hand was previously on view at the Japan Society Gallery in New York from Oct. 1, 2010 to Jan. 9, 2011. After NOMA, the exhibition will travel to the Los Angeles County Museum of Art (LACMA) from May 22 to August 17, 2011.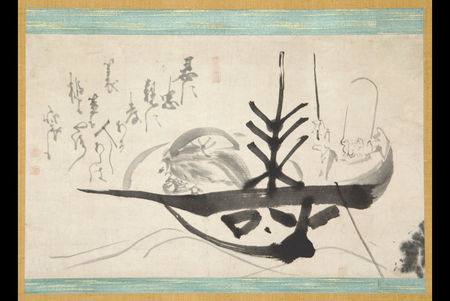 Until relatively recently, Hakuin's role as an artist has remained at the periphery of Japanese art history