An important George II carved white painted console table. Photo: Bonhams
LONDON.-An important carved and painted, marble-topped George II side table, which has been at Brightling Park in East Sussex for over 250 years, fetched an astonishing £216,000 today (2 March 2011) at Bonhams, New Bond Street, as part of the Fine English Furniture and Works of Art sale. Believed to have been designed by the celebrated cabinet maker, William Hallett (1701-1781), it had attracted a pre-sale estimate of £40,000 – 60,000.

The table was commissioned by John Fuller (1707-1755) for the drawing room at Brightling Park (then known as Rosehill House), Sussex, circa 1747. From him, it passed by descent until 1879, when the house was purchased by Percy Tew (and renamed Brightling Park). The house (and the table with it) has stayed within the Tew family until the present day.

According to family photographs, as well as photographs published in The Sussex County Magazine in 1955, the table was situated in the drawing room at Brightling Park in the 1950s. Soon after these pictures were taken, the house's Georgian wing, that contained the drawing room, as well as the bedroom and dressing room above, was demolished to pay off death duties. However, this table was relocated in the remaining part of the house, where it has been ever since.

Top prices were also paid for an important George III mahogany serpentine concertina-action tea table, which made £180,000, having been estimated at £80,000 – 120,000; and a Regency oak partner's pedestal desk attributed to George Bullock, which fetched £42,000.

A remarkable collection of early English needlework, which was owned by the former Chairman of Debenhams and Harvey Nichols, Sir Frederick Richmond (1873-1953), also did exceptionally well. The collection, which comprised 63 pieces, realised over £300,000 in total.

Highlights included a needlework mirror, circa 1660, with folding shutters designed to celebrate the founding of the Province of Carolina in 1663, which made £33,600; a 17th century fine needlework panel featuring Charles II as Mars and Queen Catherine of Braganza as Venus, which fetched £30,000; and a pair of 18th century lady's shoes, which made £5,760.

In total, the sale realised £1,248,804 with 90% sold by value.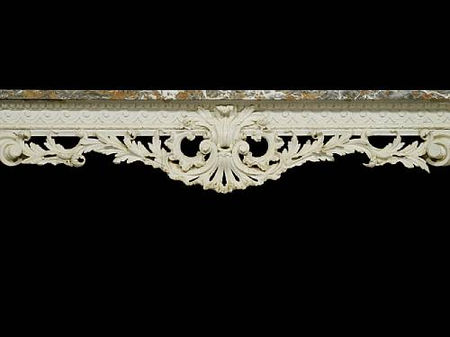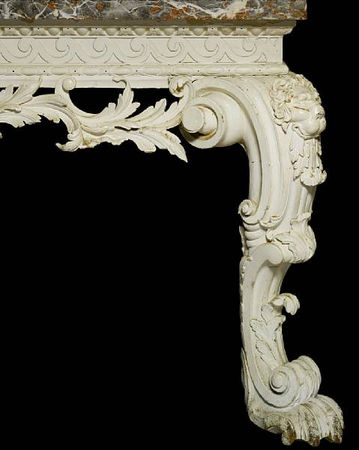 An important George II carved white painted console table. Photo: Bonhams