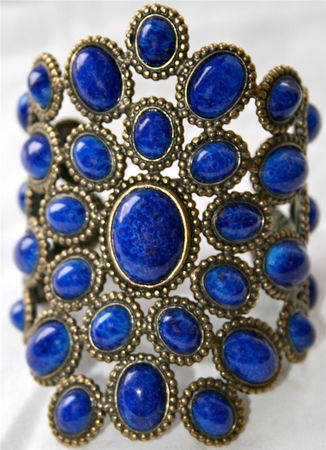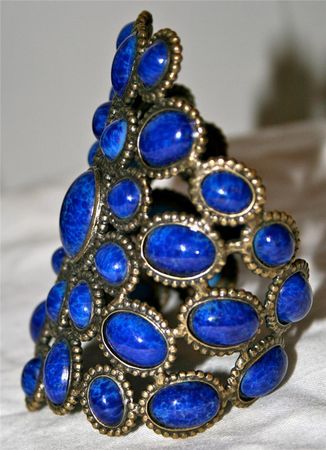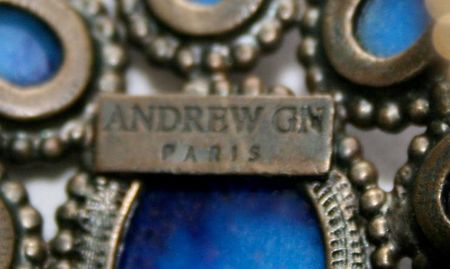 Andrew Gn, jewelled statement cuff cast in bronze with lapis blue glass cabochons in beaded oval settings.
copper, to create bronze framework + colored glass (cabochons), 3.5" long (90 mm)
Every detail from Andrew Gn – from fabrics to handmade buttons…from embroideries to the trimmings are designed by Andrew Gn and his studio and crafted by skilled artisans. All made in France.
With the style, refinement, artistry and opulent one-of-a-kind event-dressing that has come to be expected from Andrew Gn, his designs are no stranger to the red carpet. Recent celebrities seen wearing Andrew Gn have included: January Jones, Eva Longoria, Amy Adams, Jennifer Lopez, Eva Mendez, Beyonce, Elizabeth Banks, Drew Barrymore, Kate Beckinsale, Penelope Cruz, Kirsten Dunst, Diane Kruger and Demi Moore.
Lavish and embellished cuffs are a signature of Andrew Gn and often seen on during his runway presentations.