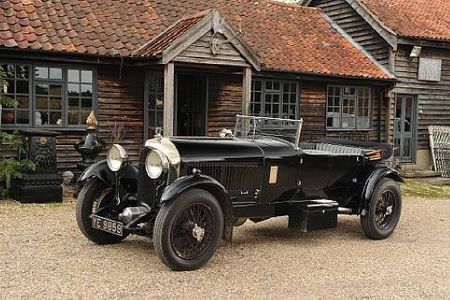 1927 Bentley 6½ Liter Sports Tourer. Coachwork by Vanden Plas. Chassis no. BX 2421. Engine no. DH 2201. Body no. 1377. photo Bonhams
San Francisco – Bonhams is extremely pleased to announce that it will be offering what is considered one of the most significant surviving Bentleys in the world today at its Quail Lodge auction on August 18-19 in Carmel, California.

The E. Bullivant 1927 Bentley 6½ Liter Sports Tourer with its original Coachwork by Vanden Plas is widely regarded as one of the most significant Bentleys to come to market in decades and the car's unique attributes cannot be overstated.

With its 6½ liter engine – renowned as the model that would provide Bentley with the basis for its future and highly successful campaigns at Le Mans – this car was ordered new with open touring coachwork, custom designed to distinct sporting form, by the well known patron of the marque Mr. E. Bullivant. Bullivant, of London's Chelsea borough, is respected by automotive historians worldwide as a man with vision and taste whose cars are the ones today that knowledgeable and well-heeled Bentley collectors covet. More importantly, this motorcar still retains its original coachwork, something that is almost unheard of owing to the fact that these cars were driven hard and usually modified.

While it is a common misconception that all Bentleys were Vanden Plas Tourers, the reality is quite different. Only one tenth of all 6½ liter chassis built were tourers. Of those, less than 20 received open Vanden Plas touring coachwork – including the works racers for Le Mans – with less than half surviving today with their original bodywork, this car being one of them.

Furthermore, the car benefits from a known and documented history of subsequent owners from Bullivant's original purchase through today. Accompanying the purchase are copies of the original Bentley factory records, the Vanden Plas order and, most rare of all, the bill of sale in 1929 to the car's second owner. Additionally, there are several period photos from its earliest days, which, too, is quite rare for a car of this vintage.

Despite its rarity and age, this brazen warhorse is still in magnificent form whose road performance is exhilarating, the six cylinders providing a surge of power with a reassuring sensation that there's always more to come as the engine sings through the rev range.

Today, the opportunity to own a matching numbers, original bodied Bentley of this pedigree is nearly unheard of. It is truly one of the finest of the breed and one of the world's all-time great British motorcars.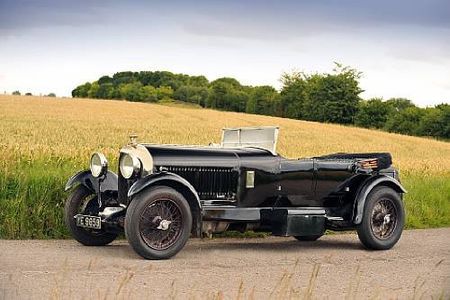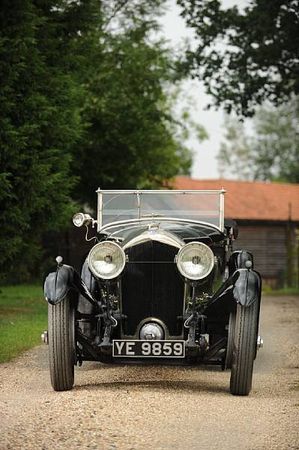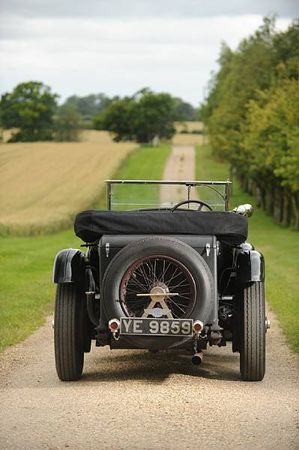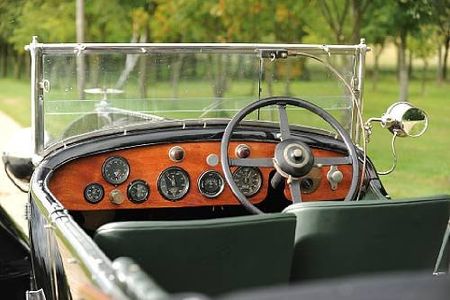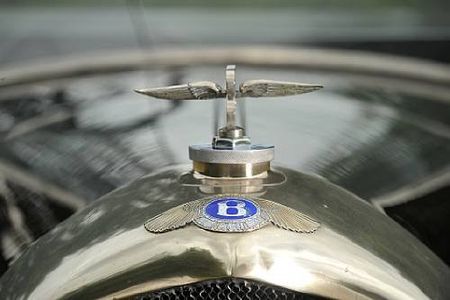 1927 Bentley 6½ Liter Sports Tourer. Coachwork by Vanden Plas. Chassis no. BX 2421. Engine no. DH 2201. Body no. 1377. photo Bonhams