Dish, 15th – 16th century, 2 7/8 x 14¼ inches, 2000.111. Birmingham Museum of Art
Vietnam created the most sophisticated ceramics in Southeast Asia. Though they borrowed from China, Vietnamese potters explored their own indigenous tastes and developed their own production techniques. Through generous gifts and judicious purchases that began in the 1970s, the Museum now has one of the top three collections of Vietnamese ceramics in the United States. From Chinese-inspired shapes of two thousand years ago to the most ornate overglaze-enamel decorated jar anywhere in the world, the collection is rich in the various wares that make up the unique Vietnamese ceramic heritage.
Dragons and Lotus Blossoms is the first exhibition in the United States to explore the colorful history of Vietnamese ceramics. The entire collection at the Museum will be on view. A full-color catalogue accompanies the exhibition with essays by three noted experts, published by University of Washington Press. Be sure to join us for this exhibition of one of the BMA's great treasures.
Dragons and Lotus Blossoms: Vietnamese Ceramics from the Birmingham Museum of Art is supported by the E. Rhodes and Leona B. Carpenter Foundation, the National Endowment for the Arts, and the J and H Weldon Foundation.
January 22 - April 8, 2012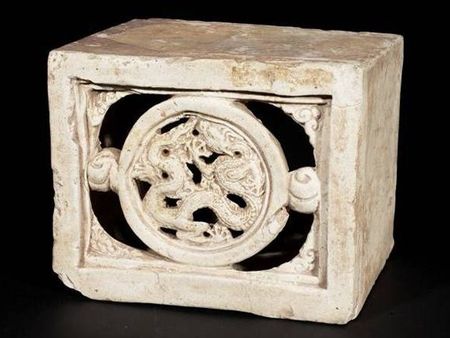 . Brick, 11th – 12th century, 5½ x 6 78 x 5 ¾ inches, 508.2005. Birmingham Museum of Art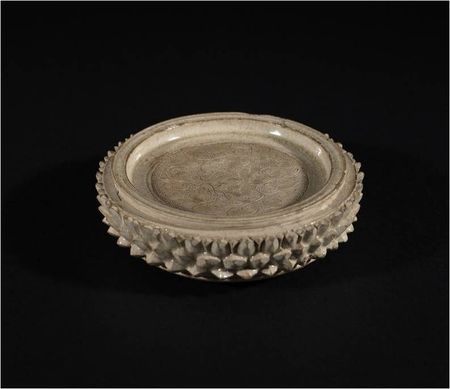 Offering Dish, 11th – 13th century, 1¼ x 5 18 inches, 457.2005. Birmingham Museum of Art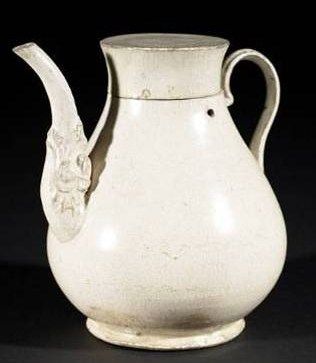 Ewer, 11th – 13th century, 7 x 7 inches, 425.2005a-b. Birmingham Museum of Art
Ewer, 12th – 13th century, 9½ x 11¾ inches, 414.2005a-b. Birmingham Museum of Art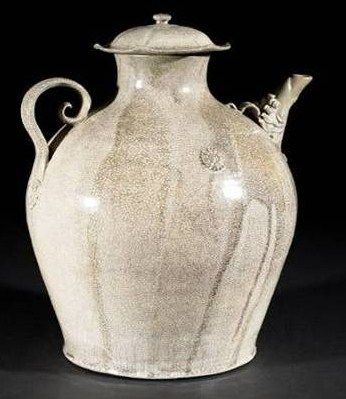 Ewer, 12th – 13th century, 10¾ x 9¼ inches, 446.2005a-b. Birmingham Museum of Art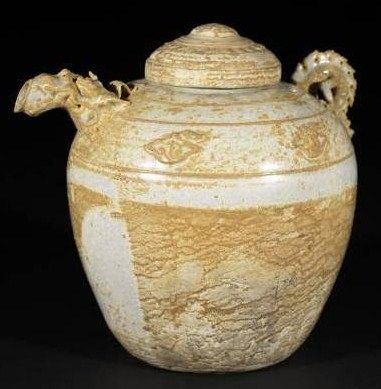 Ewer. 12th – 13th century, 8¼ x 9 78 inches, 445.2005a-b. Birmingham Museum of Art
Water Dropper, 12th – 13th century, 5 38 x 5 18 x 2 18 inches, 458.2005.K. Birmingham Museum of Art
Jar, 12th – 14th century, 13 x 11 inches, 417.2005. Birmingham Museum of Art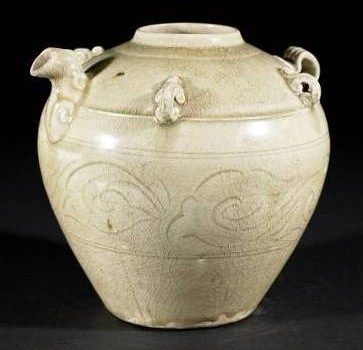 Ewer, 13th – 14th century, 6¾ x 7½ inches, 418.2005. Birmingham Museum of Art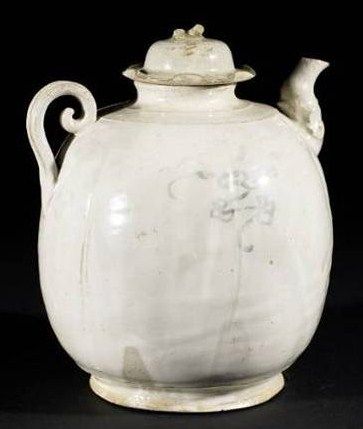 Ewer, 13th – 14th century, 7 58 x 6½ inches, 412.2005a-b. Birmingham Museum of Art
Ewer, 13th – 14th century, 6¼ x 7¼ inches, 502.2005. Birmingham Museum of Art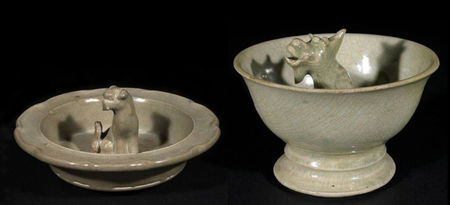 Incense Burner, 14th century, 3 x 6½ inches, 469.2005 - Incense Burner, 13th – 14th century, 4 ¼ x 7 inches, 126.2007. Birmingham Museum of Art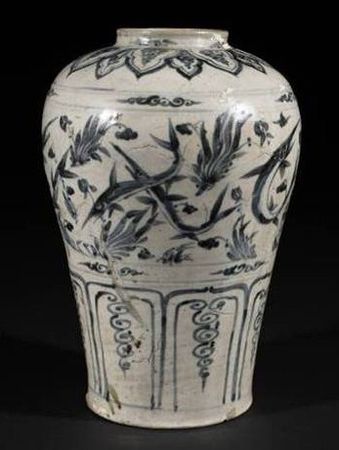 Jar, 15th century, 12 316 x 8¼ inches, 1977.247. Birmingham Museum of Art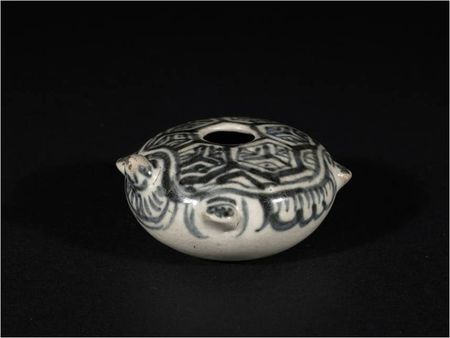 Water Dropper, 15th century, 1 38 x 3 inches, 1978.86. Birmingham Museum of Art
Water Dropper, 15th century, 3 x 4 38 inches, 1977.222. Birmingham Museum of Art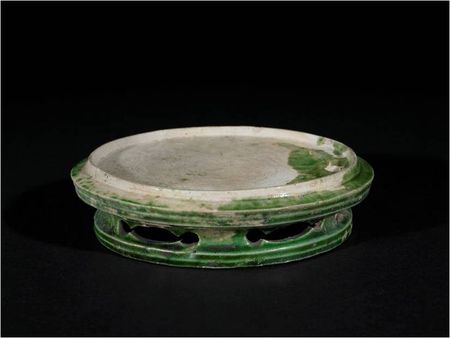 Inkstone, 15th century, 1 58 x 6¾ inches, 140.2007. Birmingham Museum of Art
Brushwasher, 15th century, 1½ x 3½ inches, 2000.112.1-.5. Birmingham Museum of Art
Dish, 15th – 16th century, 2 78 x 13 78 inches, 1978.183. Birmingham Museum of Art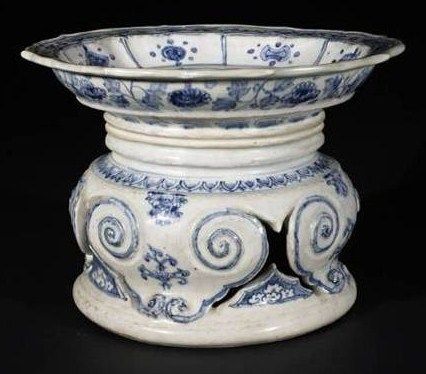 Offering Stand, 15th – 16th century, 8¼ x 11½ inches, 1975.5. Birmingham Museum of Art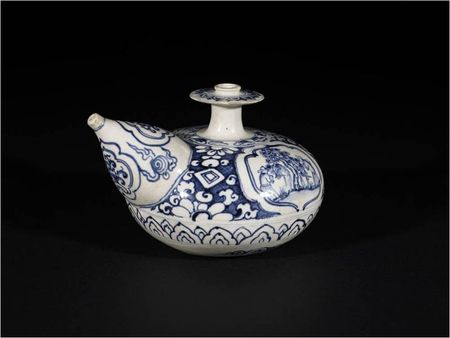 Kendi, 15th – 16th century, 5 x 7 58 inches, 1978.184. Birmingham Museum of Art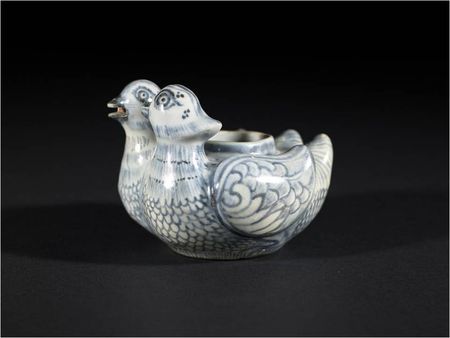 Water Dropper, 15th – 16th century, 4½ x 5 inches, 1976.310. Birmingham Museum of Art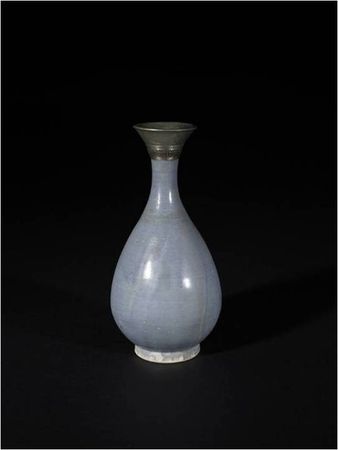 Bottle, 15th – 16th century, 4½ x 9 18 inches, 1980.413. Birmingham Museum of Art
Incense Burner, 17th century, 12 38 x 10 x 5 inches, AFI6.2008. Birmingham Museum of Art