Yuan Yuan, Ducklings Paradise, Oil on canvas, 345 ×185 cm, 2011
BERLIN.- The Zhong Gallery in Berlin will open its doors on January 21 as Europe's first gallery for contemporary art founded by Chinese gallerists, presenting erspectives on Chinese art which have received little attention from the European art scene so far. The opening exhibition "Dawn – New Art from China" will be showing work by the artists Chen Yujun, Li Jikai, Li Qing, Wang Guangle, Wang Yabin, Wu Di, Yuan Yuan and UNMASK.

Over the course of the last decade, Chinese art has succeeded in establishing itself on the international art market, however its real market value is not to be measured purely in terms of the activities of largely foreign art dealers. In order to really ascertain its worth, what is required is contextualisation, critical engagement and an understanding for the complex and often conflict-laden relationship between Chinese and western culture.

Throughout history the Chinese perspective on western culture has oscillated between a feeling of absolute superiority and inferiority, while the relationship of Chinese artists to western art has swung between imitation and demarcation. In the 1980s the turn away from traditional values, together with the political upheavals, led to an identity crisis amongst Chinese artists. However contemporary Chinese art is no longer just focused on the relationship between the individual and society or on establishing a position in relation to the state apparatus, but on an exploration of the personal. This change in attitude has led to a diversification of contemporary artistic production which the somewhat fragmentary western understanding of "Chinese art" is no longer able to do justice. With its first exhibition "Dawn – New Art from China" the ZHONG GALLERY has taken the first step towards a considered, art-historical and aesthetically informed perspective on contemporary artistic production in China.

On the basis of a regularly changing list of artists the gallery will not only function as a showcase for Chinese art but also as a forum for international exchange. Consequently, the gallery will also present young European artists within the Chinese art scene, thus promoting internationalisation in both directions.

Gaowen Zhu, a collector of young Chinese art is the founder of the ZHONG GALLERY. Director Jiangnan Wang is an experienced expert in the fields of interchange between the European and Chinese art scenes, thanks to her study of art history at the University of Kiel, her activities as Gallery Account Manager for the Chinese market at artnet and as art advisor for the Christie's Education Programme in Hong Kong.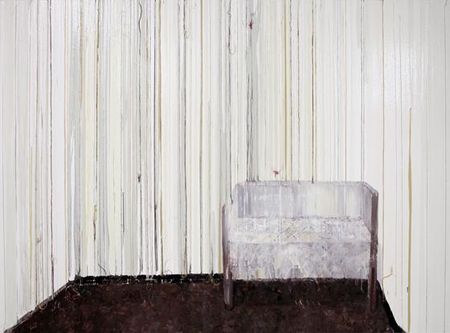 Chen Yujun, Land of Asia No.2, Acrylic on canvas, 150 × 210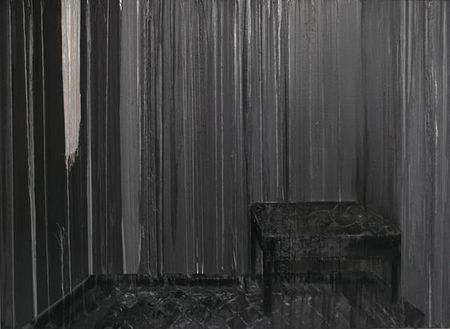 Chen Yujun, Land of Asia No.1, Acrylic on canvas, 150 × 210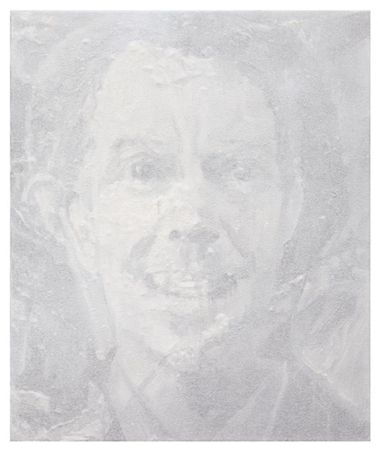 Li Qing, A Portrait with Ghost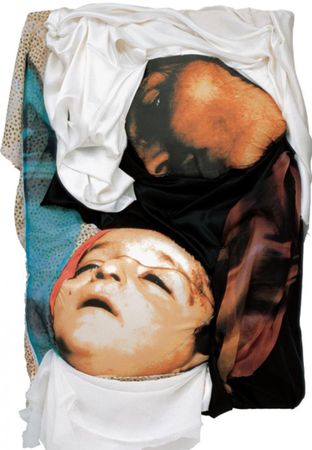 Wu Di, Meteor-2, mixed media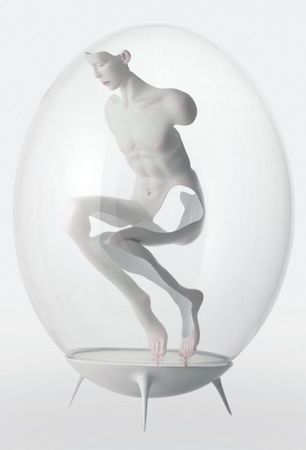 Unmask, Translucency 9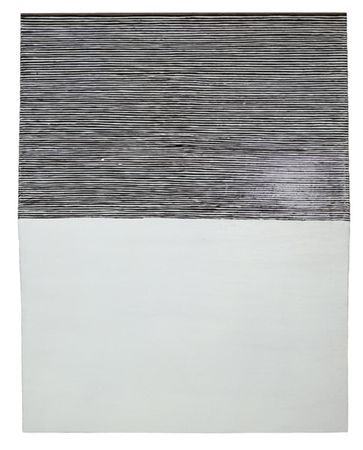 Wang Guange, "050120", Acylic on canvas, 146 × 114 cm, 2005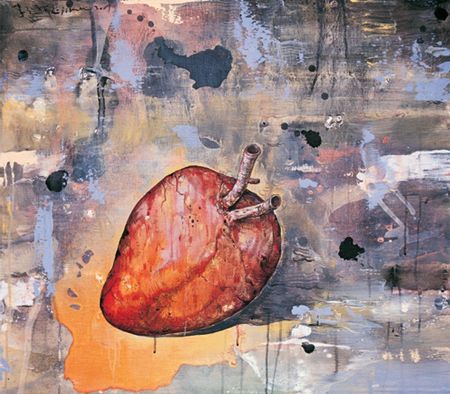 Li Jikai, Heart, Acrylic on canvas, 70 × 80 cm, 2009
Wang Yabin, 90 Gold-plating necklace, Acrylic, oil and other mixed media on paper, 17.5 × 14cm × 8, 2009-2010