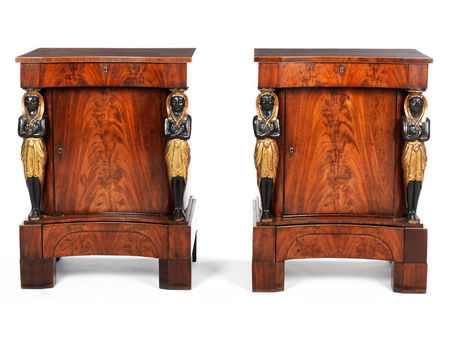 Pair of "Return of Egypt" cabinets, 19th century. Photo Hampel
Height: 89 cm. Width: 63 cm. Depth: 42 cm. Estimate € 8:000 - 10,000

Single door pine cabinet in mahogany veneer, some thread inserts, with base and top drawer, with concave curved front part A stepped. Carved, share bonuses compensated and partially gilt sculptures in egyptian style. Rest aging.
Hampel. Friday, 23 march 2012. http://www.hampel-auctions.com/