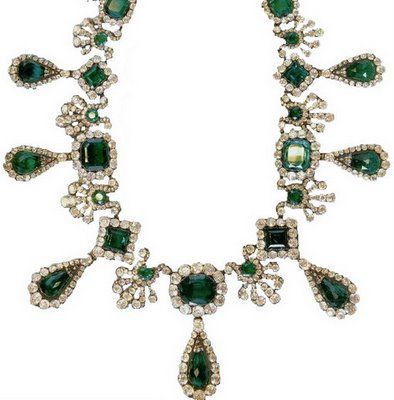 The Diamond & Emerald necklace of Marie~Louise.
The necklace is composed of 32 emeralds, 264 rose-cut diamonds and 864 brilliant-cut diamonds. The necklace set in gold and silver. This necklace of great historic value, and imperial provenance, was preserved in its pure state, by the person who acquired it from the ancestors of Marie Louise. The Louvre Museum acquired the necklace together with the earrings, also part of the original parure, for the sum of 3.7 million euros where it lies today.
The Diamond & Emerald parure of Marie~Louise.