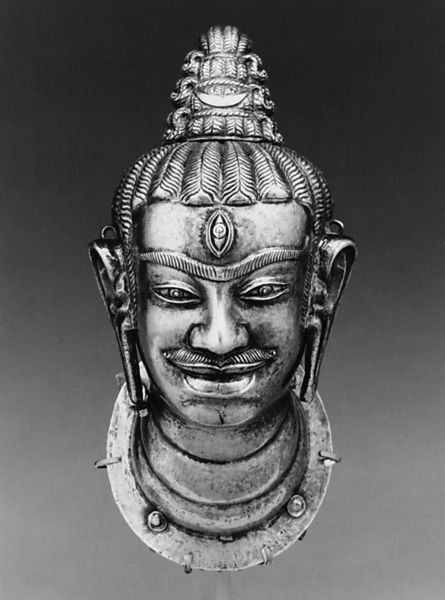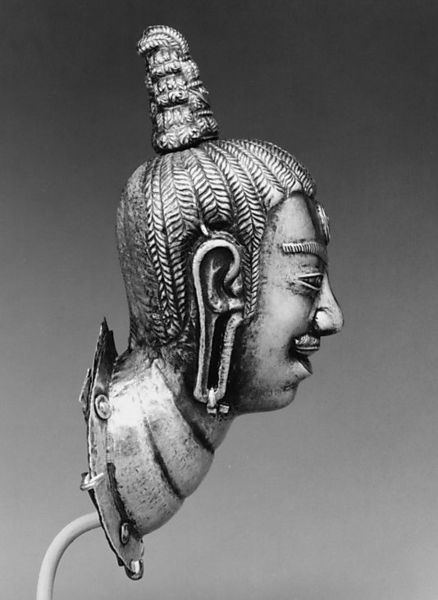 Head of Shiva (lingakosha). Vietnam (Champa, probably Quang Nam Province), late 9th–10th century © 2000–2012 The Metropolitan Museum of Art.
Gold and silver repoussé. H. 6 3/4 in. (17.1 cm).. Purchase, Friends of Asian Art Gifts, 1996. Accession Number: 1996.239.

This head was originally attached to a silver linga cover.