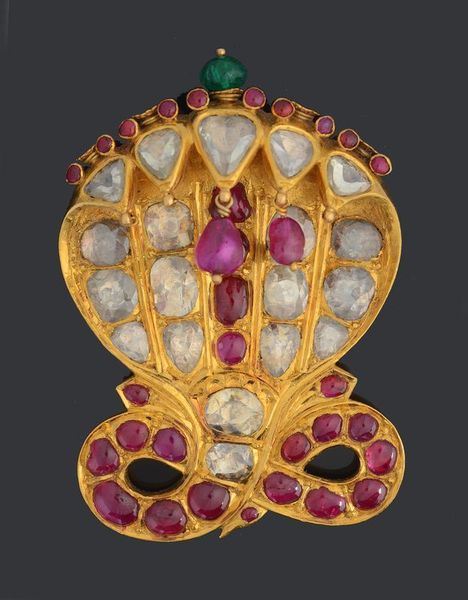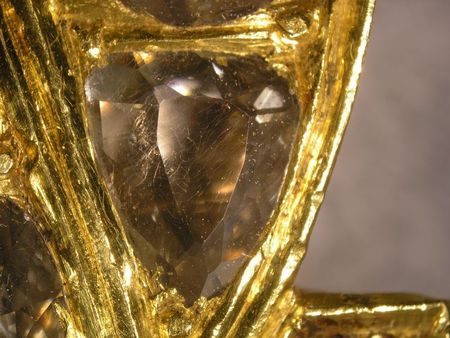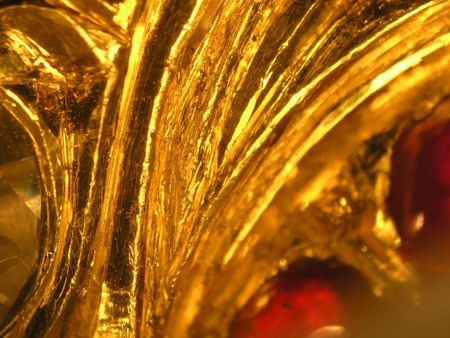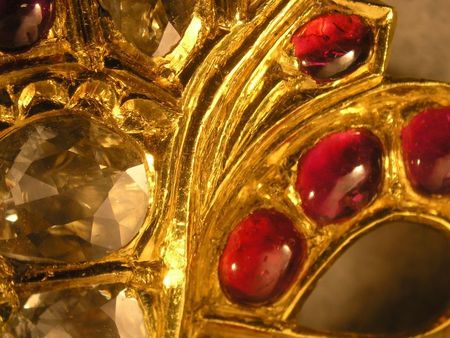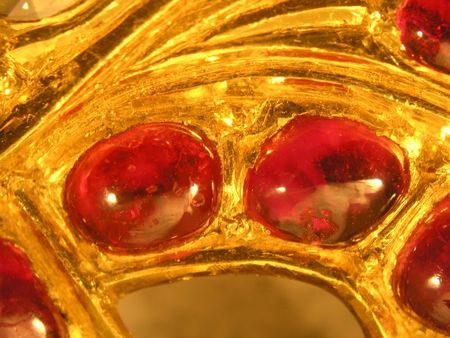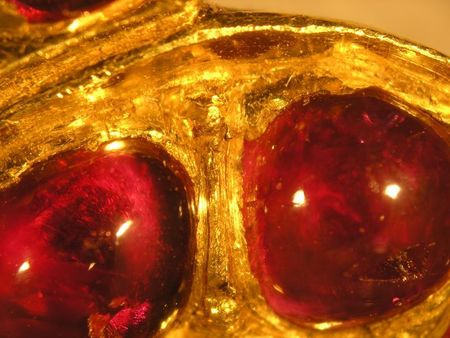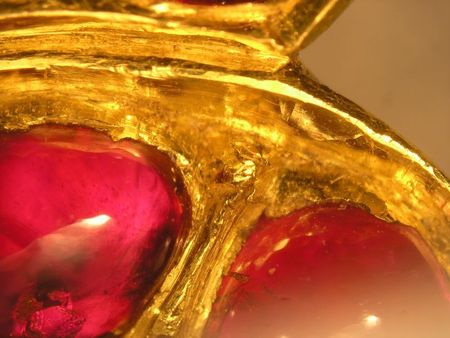 Un Sarpech en or fin (24 K) figurant un grand cobra royal, serti avec la technique du Kundan de dix-neuf diamants, de douze rubis en cabochons, dont deux en pampilles, ainsi que d'une émeraude. Travail indien première moitié du XIXème pour le motif de devant, la coque arrière a été réalisée avec des techniques européennes en Inde vers 1910-1930. Photo Boule

L'envers probablement émaillé à l'origine, présente plusieurs épingles pour le fixer sur un turban. Poids des diamants environ 15 carats, en provenance probablement de la région de Golkonda (Golconde). Les rubis sont probablement Birman (Myanmar), provenant de gisements alluvionnaires. L'émeraude est probablement d'origine Pakistanaise ou Colombienne. Poids brut : 98, 50 g. Lot 112. Estimation : 20 000 / 30 000 €

A fine gold Sarpech (24k) depicting a large King Cobra, set with nineteen diamonds, twelve cabochon rubies (two of them pendants), and one emerald, using the Kundan method.
The fixation on the back, which was probably originally enamelled, is made using several pins to attach the jewel onto a turban. The motif on the front is Indian which was fashioned in the first half of the 19th Century, the shell on the back having been made using European techniques in India circa 1910-1930.
Boule - 98000 Monte-Carlo (Monaco). Samedi 28 juillet 2012. Hôtel Hermitage, Salon Jardin d'Hiver - Square Beaumarchais - Monte-Carlo. Contact: Jason ou Stéphane Boule au 01 40 22 60 04.