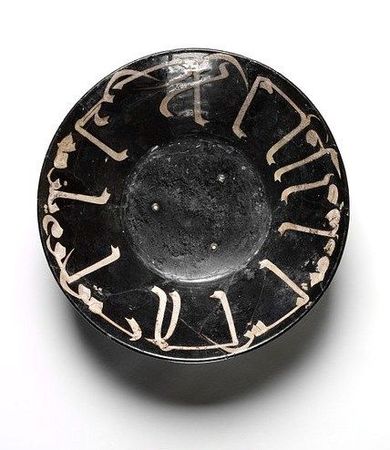 Black bowl with a saying in Arabic, Eastern Iran or Uzbekistan, 900-1000. Diameter: 27 cm, Height: 8 cm. C.131-1963. Victoria & Albert Museum © V&A Images
Lead-glazed earthenware bowl, black, with white slip decoration.
The inscription contains a saying in Arabic, 'The fool never receives the reproaches he deserves, but the wise man does who keeps him company.' The moral tone matches the austere character of the decoration.
This piece is an example of a distinctive ceramic tradition that developed in eastern Iran from the 10th century. Potters there took their inspiration from indigenous metalwork and applied decoration in slip (liquid clay) of contrasting colours.