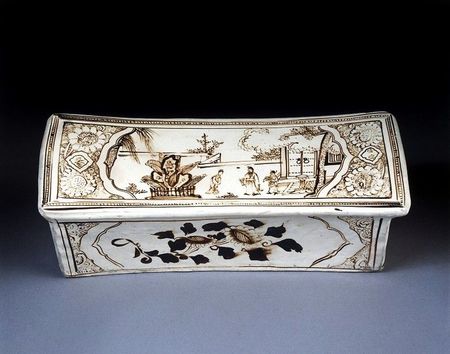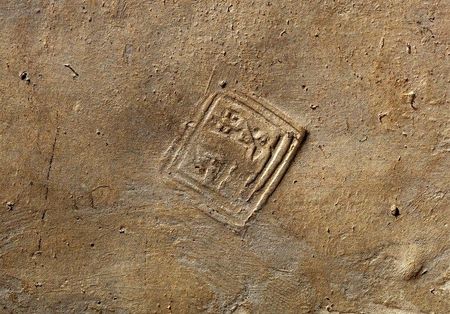 Pillow, stoneware painted in iron brown, Cizhou ware, China, Yuan dynasty, ca. 1300-1360. Length: 43.2 cm, Width: 17.2 cm, Height: 15.2 cm. C.1-1930. W. Ridout Gift. © V&A Images.
Stoneware pillow, Cizhou ware, painted with landscape cartouches and signature on the base.
Ancient Chinese pillows are not made of soft material but have a hard surface. Ceramic pillows were used by the living, as well as being placed in tombs.
Bibliographic References: Kerr, Rose. Song Dynasty Ceramics. London: V&A Publications, 2004. p. 14, nos. 5 and 5a.