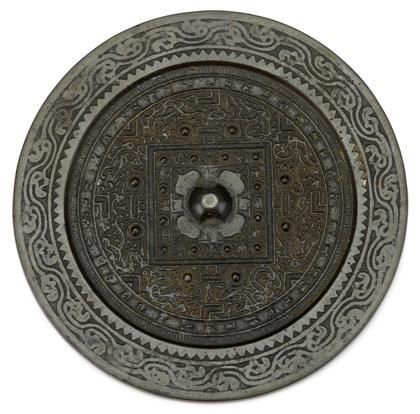 Chinese bronze mirror, Han. 2012 © Freeman's Auctioneers & Appraisers
The knob centering a square band of twelve nipples and surrounded by an outer band of eight nipples, archaic and "TLV designs, between hatchured, sawtooth and wave bands. D: 7 in. Estimate $2,000-4,000

milky grey to green patina, very smooth to verso.
Freeman's Auctioneers & Appraisers. ASIAN ARTS. Sep 09 2012 10:00