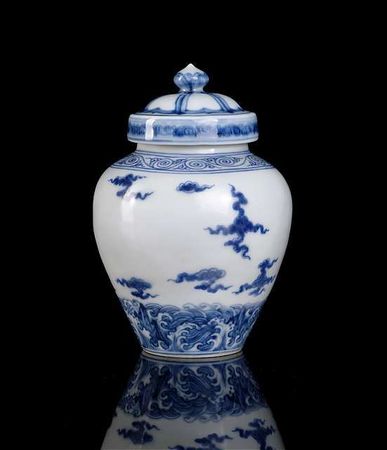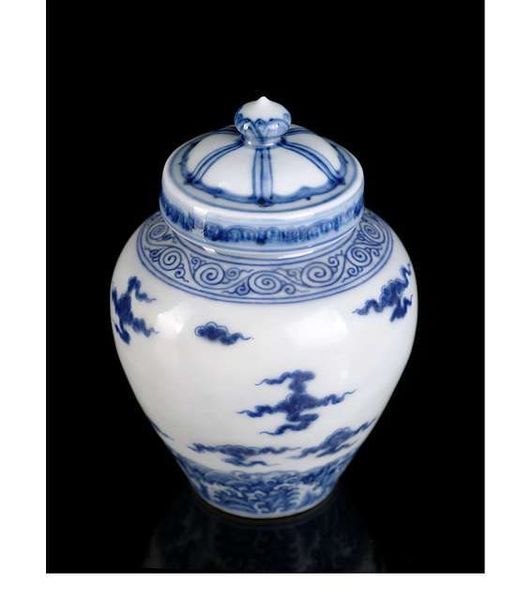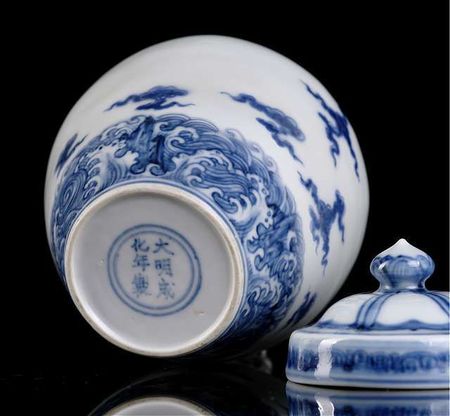 A very rare small jar and cover, blue-and-white porcelain with imperial Chenghua six character mark and of the period (1465-87). Photo Nagel
the small jar is decorated on the belly in underglaze cobalt blue with stylized cloud forms and alarge band with foaming waves above the slightly flared foot-ring, around the shoulder a smaller frieze with floral scrolls. On the base is written in a double circle the underglaze-blue six-character Chenghua mark.
The body was broken and is restored, the cover with small restored chip to rim. H. 18,5 cm. Estimate 20 000/30 000 €
The only other jar of that type (without cover) is in the T.T.Tsui Collection and published 'The Tsui Museum of Art, Chinese Ceramics, Hong Kong 1993, no. 72.
Nagel. "Asian Art". 2012/11/02 http://www.auction.de/