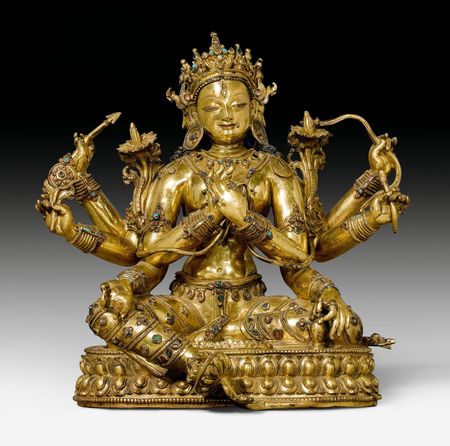 Figure of a Pancaraksha goddess, Nepalese School, Tibet, 14/15th century. Gilt copper alloy with stone inlays. H 32 cm. Sold for CHF 3.24 million.
ZURICH.- Koller Auctions concluded its two days of Asian Art auctions on 30/31 October with an outstanding turnover of CHF 7.5 million. Chinese art accounted for the lion's share, including a gilt figure of the Buddhist Pancaraksha goddess from the 14/15th century, which sold to a Chinese telephone bidder for CHF 3.24 million – one of the highest results worldwide for a comparable Tibetan figure. In the auction of Indian, Japanese and South East Asian art, an Indian miniature proved to be the top lot with a sale price of CHF 204 000.

China
The reward for intensive involvement in China
At the auction of Chinese art on 30 October around 100 Chinese bidders could be made out in the auction room. They were prepared to bid very high for traditional artworks from their homeland. This increasing demand for Chinese art has been met with intensive involvement in the Chinese market on the part of Koller over the last two years. A 32 cm gilt figure of an eight-arm Buddhist Pancaraksha-goddess from the 14/15th century with stone inlays and numerous charming details was sold to a Chinese bidder for CHF 3.24 million – which corresponds to 19 times the upper estimate of CHF 180 000 and is one of the highest results worldwide for a comparable Tibetan figure (lot 115). The rarity of the figure, the outstanding condition, the provenance from a Swiss private collection and the large number of bidders (nine Chinese and one English telephone bidder, as well as some bidders in the room) contributed to this result.

From the same Swiss private collection as lot 115 came the bronze figure of Tathagata Akshobya, made in the 14th century in West Nepal. This piece was acquired in 1986 at Koller Auctions for CHF 30 000 and was now offered with an estimate of CHF 90 000 reaching an auction result of CHF 629 500 (lot 110). Rising somewhat higher in price at CHF 767 500 was a 42 cm Amitayus-Bronze made circa 1700 from a German private collection (lot 226). This had been auctioned in the 1980s at Sotheby's at a price of £3 900 and was now estimated at Koller Auctions at CHF 400 000. Coming in well above its estimate, selling at a final price of CHF 192 000 was the three-headed and eight-armed Marici-bronze figure of the god of heaven and light (lot 126).

Alongside the Buddhist figures, an oil portrait of a courtly lady was one of the auction highlights (lot 416); painted in the style of Giuseppe Castiglione (called Lang Shining) active at the court of the Qianlong emperor, this work was offered at auction with an estimate of CHF 10 000 / 15 000. The interested parties were engaged in a thrilling bidding battle up to a selling price of CHF 336 000. An unequalled series of bids from CHF 1 000 to CHF 228 000 took place for a small jade seal (lot 294). The high price can be explained by the origin of the piece: the seal in all probability came from the collection of Emperor Jiaqing (1760-1820).

Amongst the early Chinese art was a Fang Ding-type bronze vessel of the early western Zhou-Dynasty (ca. 1100 BC) estimated at between CHF 8 000 and 12 000 which proved to be worth CHF 45 000 to a Chinese collector (lot 198). Amongst the more recent Chinese art, a 32.5 cm-high coral group of a woman and child circa 1950 was sold for CHF 13 200 (lot 332). A scene depicting a caravan of camels and donkeys in India ink and paint, attributed to the Master Li Xiongcai who died in 2002, reached CHF 66 000 (lot 399).

Japan, India and South East Asia
High bids for exquisite Indian art
On the second auction day an 18th century Indian miniature of Krishna Govardhanadhara provided another top result (lot 608). The picture depicts Krishna lifting mount Govardhana with his right little finger, in order to protect herdsmen and cattle from flooding. The work in gouache and gold on paper went from an estimate of CHF 5 000 to a result of CHF 204 000. A good result was also achieved by a fine 65 cm North Indian stone stele with a relief of Vishnu, dating from the 11/12th century with a price of CHF 14 400 (lot 592).

With the exception of some further good results such as a Buddha on a high throne with fine patina, from Laos (lot 567) and a Burmese Buddha seated in the same position, dating from the 18/19th century (lot 575), which were both sold for CHF 12 000 – this second auction day was, for the most part, restrained.
Figure of Amitayus, China, Kangxi, ca. 1700. Fire-gilt bronze and red lacquer. H 42 cm. Sold for CHF 767 500.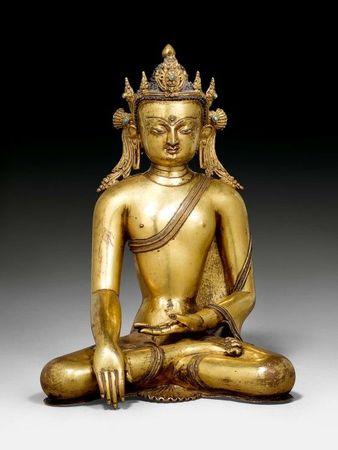 Figure of Tathagata Akshobya, Western Nepal, Khasa Malla, 14th century. Fire-gilt copper. H 32 cm. Sold for CHF 629 500.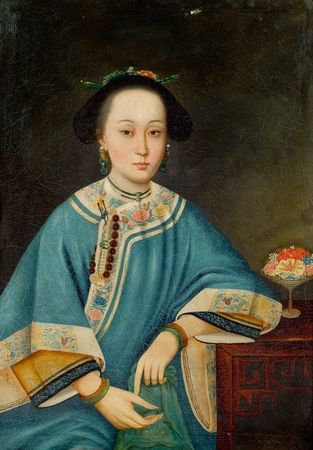 Portrait of a Noble Lady, in the manner of Lang Shining (Giuseppe Castiglione, 1688-1766), 18th century. Oil on canvas. 81.5x59.5 cm. Sold for CHF 366 000.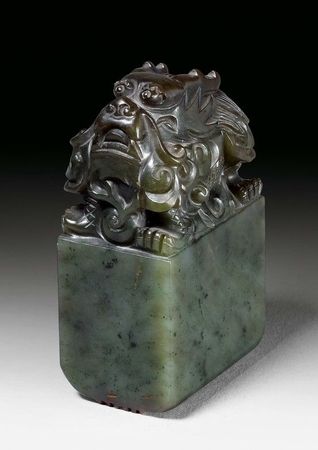 Jade Seal, China. H 7.3 cm. Sold for CHF 228 000.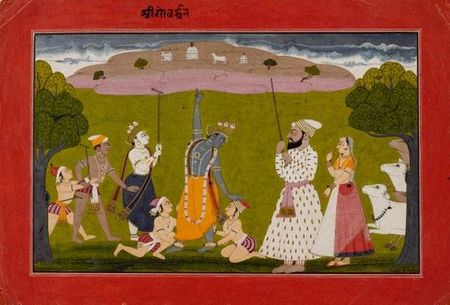 Miniature of the Krishna Govardhanadhara, India, Basholi, 18th century. Sold for CHF 204 000.
Marici, tibetochinese, Beijing, 18th/19th century. Firegilt bronze. H 26 cm. Sold for CHF 192 000.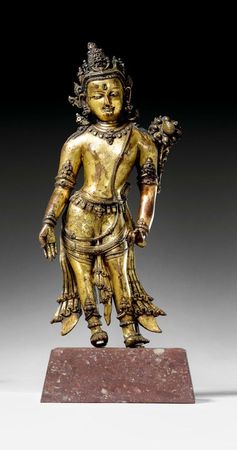 Standing Padmapani, Nepal, 13th century. Fire-gilt copper. H 41 cm. Sold for CHF 84 000.

Li Xiongcai (1910-2002) attributed to, China, 20th century. Ink and colour on paper. 33.5x101 cm. Sold for CHF 66 000.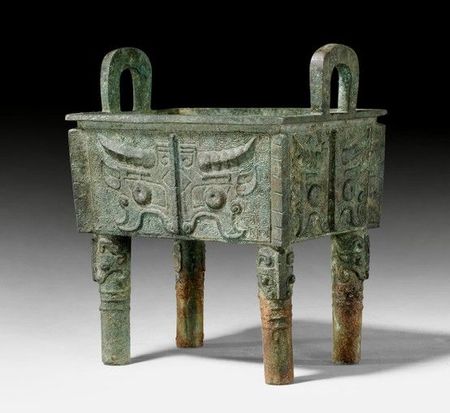 Bronze "fang ding" vessel, China, early western Zhou dynasty. H 19.7 cm. Sold for CHF 45 600.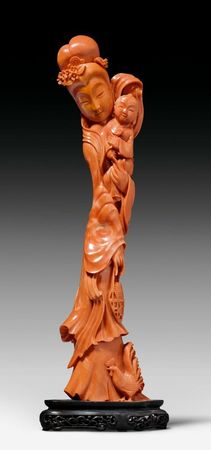 Coral group with mother and child, China, ca. 1950. H 32.5 cm. for CHF 13 200.
Stone stele of Vishnu, India, Pala period, 11th/12th century. H 65 cm. Sold for CHF 14 400.