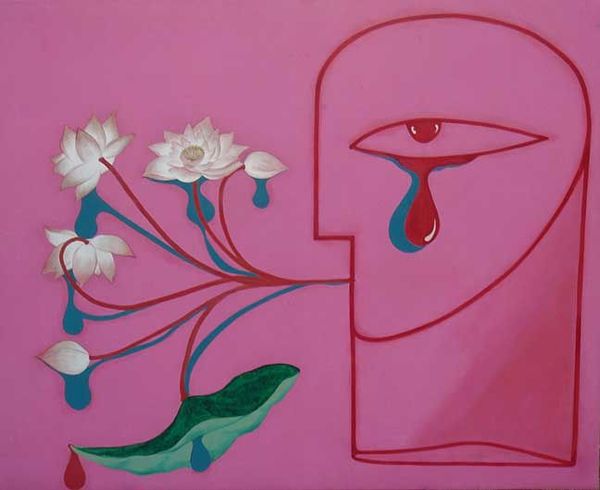 Truong Tan, Vietnamese Lotus.
GB-AiBo Asian Art Gallery is pleased to announce that TRUONG TAN will be one of the featured artists at this year's Art Asia Miami during Art Basel Week.

As an artist, Truong Tan is known above all for his erotic references to his sexuality, making use of his own life experiences, perceptions and feelings to mark his artistic narrative. His departure from Hanoi University of Fine Arts,where he served as a lecturer until 1997, was largely due to his challenging art that openly expressed his homosexuality and his questioning of the new economic liberalization policy known as Doi Moi.
By rejecting the more conservative assumption of art that was being adopted by his peers, Truong Tan moved to Paris under a grant from the Cité Internationale des Artes. Despite his reputation as the enfant terrible of the time, Truong Tan has today emerged as one of Vietnam's most internationally acclaimed artists. Tan's art is part of the permanent collections of the Fukuoka Asian Art Museum, Japan; the Queensland Art Gallery, Australia and the Singapore Art Museum as well as many private art collectors throughout the world.
Truong Tan was born in 1963 and graduated from the University of Fine Arts, Hanoi in 1989.
He has been a participant of numerous biennials in Asia and Europe.
Truong Tan lives and works in Paris as well as in Hanoi.
ART ASIA, the premier international Asian contemporary art fair, is returning to Miami for its fifth edition with new and exceptional artwork by Asian artists from around the globe.
The fair will be held December 5-9,2012 with a vernissage on December 4, 4pm - 8pm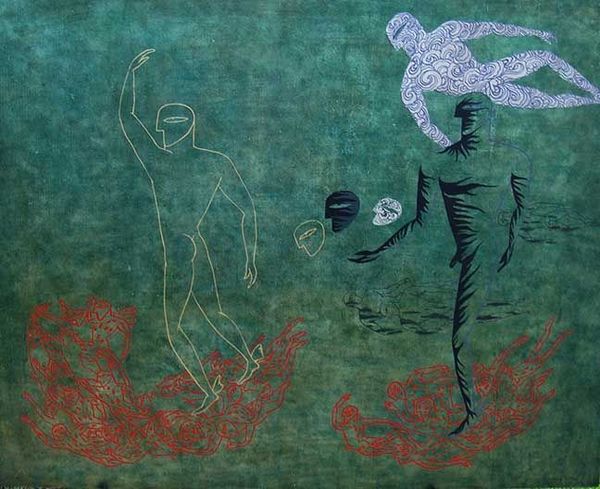 Truong Tan, Beyond The Time