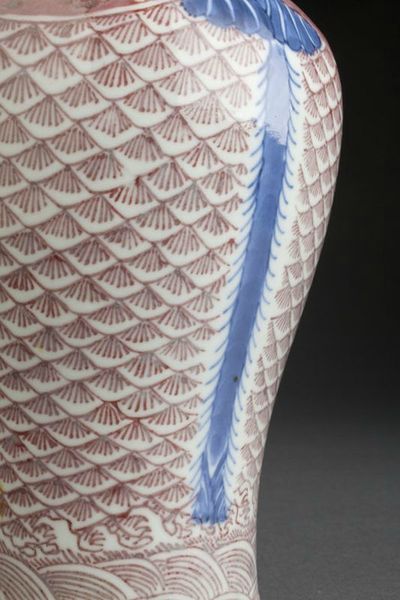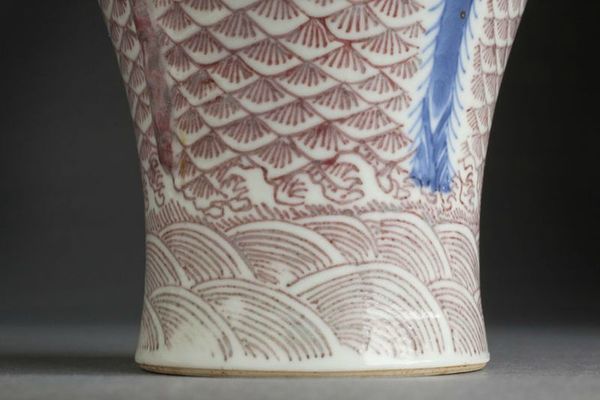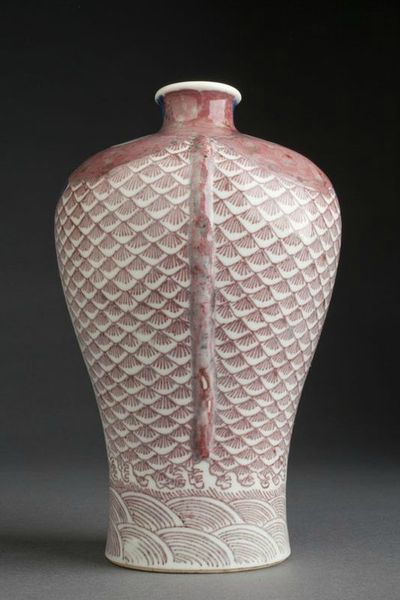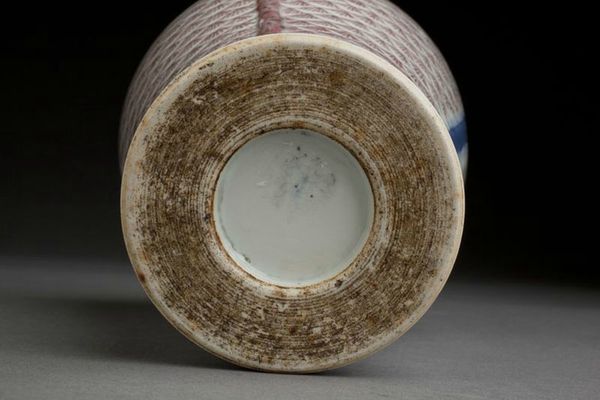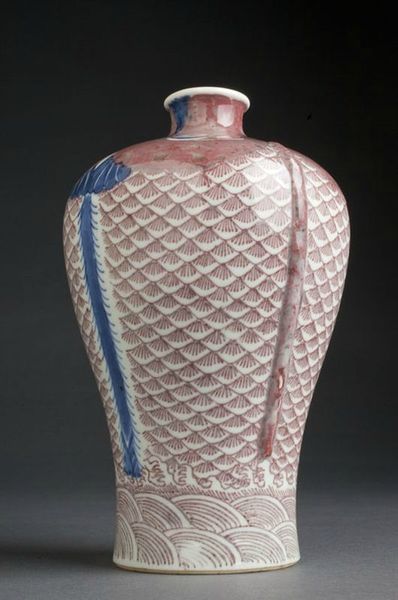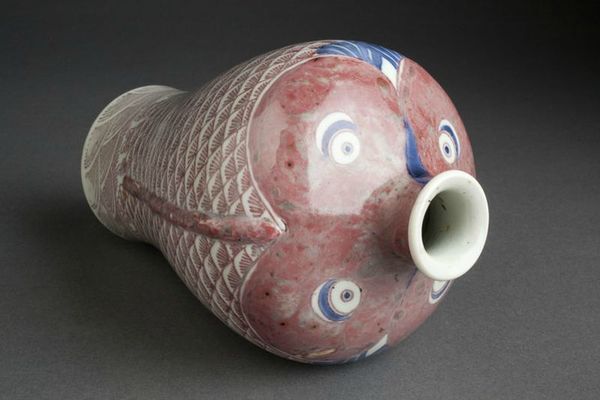 Rare vase Meiping aux deux poissons, Chine, époque Kangxi (1662-1722). Photo Iegor
Rare et remarquable vase Meiping orné d'un décor couvrant exécuté au rouge de fer et bleu cobalt sous couverte et représentant deux carpes surgissant de flots agités, les écailles détaillées en des bandes de motifs en forme de « C », les têtes se rejoignant au sommet.
La carpe qui se dresse hors de l'eau est un souhait de réussite et d'ascension sociale (« Liyu tiao Longmen »).
Le poisson a traditionnellement été considéré comme étant un symbole de fertilité et d'abondance.
Deux poissons entrelacés sont synonymes d'abondance continue et ont été appréciés comme un symbole de bon augure dans les arts décoratifs.
Ils font également partie des Bajixiang (Huit Emblèmes du Bouddhisme).
Les vases en forme de couples de poissons sont devenus populaires dans de nombreux fours de la Chine durant le IXe siècle.
Un des exemples les plus remarquables est le vase de type Yue conservé à la Fondation David Percival et publié dans l'ouvrage de R. Scott intitulé « Imperial Taste : Chinese Ceramics from the Percival David Foundation» (Los Angeles and San Francisco, 1981, pl. 1).
Celui que nous présentons n'a, à notre connaissance, pas d'équivalent référencé.
H: 19cm - 7.5''. Estimation : 40 000 / 60 000 $
Propriété d'un collectionneur montréalais, auparavant dans une collection du Mid-West
A RARE DOUBLE-FISH MEIPING VASE. CHINA, KANGXI PERIOD (1662-1722)
A rare and remarkable Meiping vase adorned with an underglaze cobalt-blue and iron-red décor of two carps jumping out of water, their scales finely detailed with C-shaped designs, their faces facing each other at the top.

Carps jumping out from water can likely be interpreted as a wish for success and ascension to the social elite ("Liyu tiao Longmen"). The fish has traditionally been regarded as a symbol of fertility and abundance. The entwined paired fish, homophone for continuous abundance, has long been favored as an auspicious symbol in Chinese decorative art. It is also one of the Bajixiang ("Eight Buddhist Emblems").

Ceramic vases in the shape of paired fish became popular among various kilns in China during the ninth century.
One of the most famous examples is displayed in the Percival David Foundation and illustrated by R. Scott in its book titled "Imperial Taste: Chinese Ceramics from the Percival David Foundation". Los Angeles and San Francisco: 1989, pl. 1.
The one we present, as far as we know, does not have any equivalent.
Iegor. Samedi 26 janvier 2013. Nouvel Hôtel des Encans - 872 rue du Couvent - Angle Saint-Antoine Ouest - Montréal, Canada. www.iegor.net