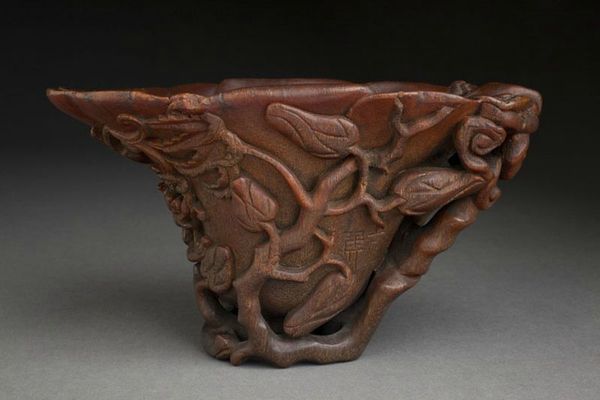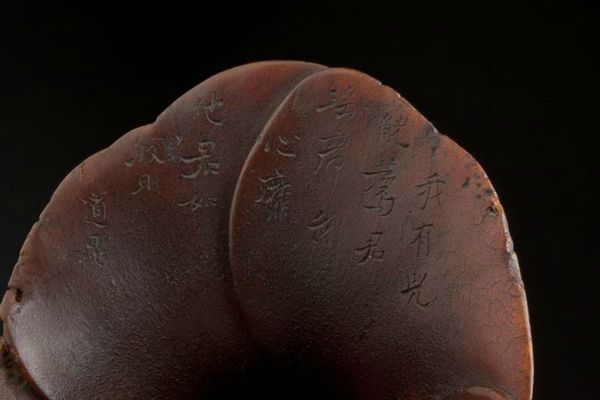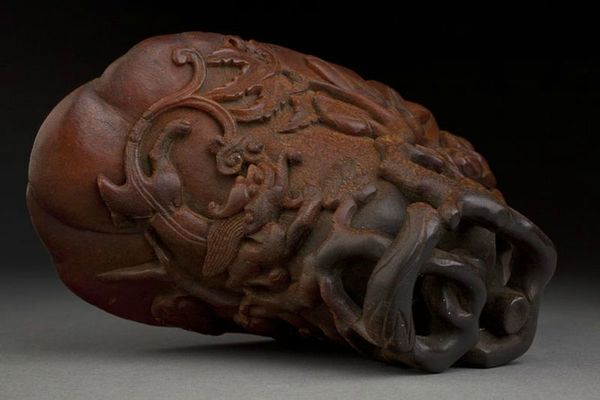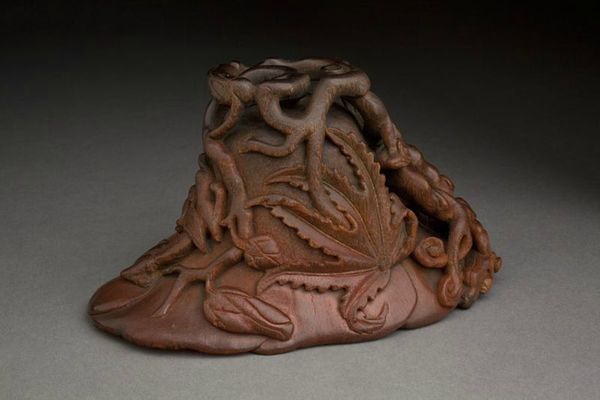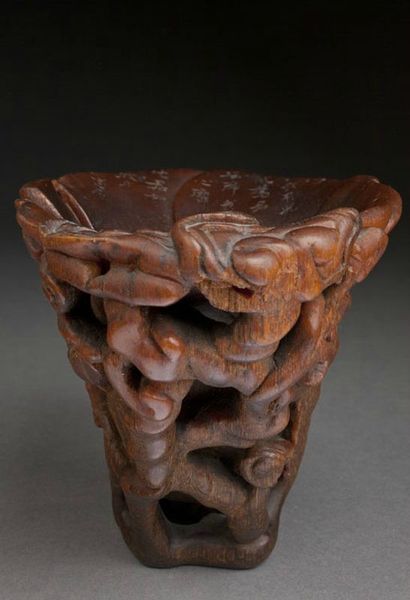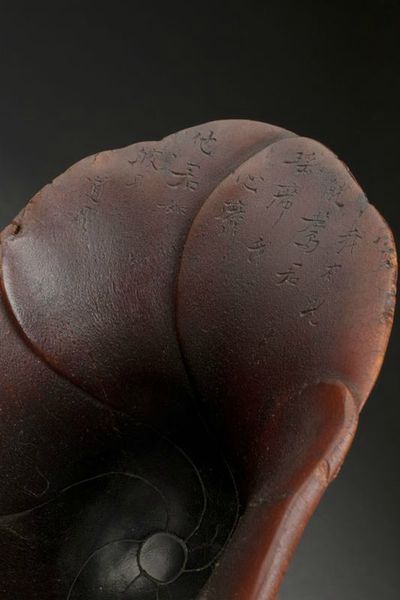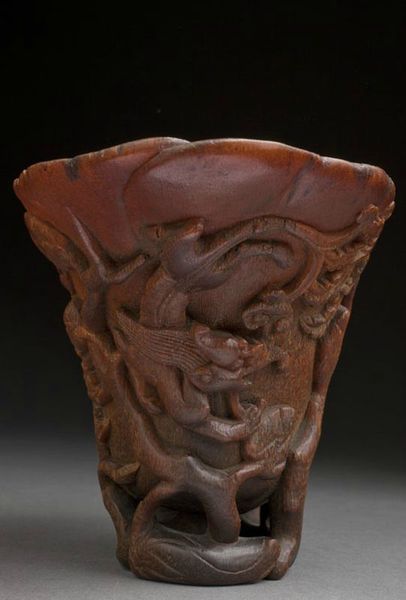 Coupe libatoire en corne de rhinocéros sculptée, Chine, XVIIe-XVIIIe siècle. Photo Iegor
Très finement sculptée en forme de fleur d'hibiscus, reconnaissable à sa longue étamine au centre de la coupe, les six pétales ourlées se superposant légèrement, l'extérieur orné de branchages enchevêtrés terminés par des boutons ou de grande feuilles, certains composant la base et d'autres l'anse, cette dernière également formée de champignons lingzhi dont les corolles se déploient au sein même de la coupe, un chilong enroulé sur un côté, l'intérieur de la lèvre inscrit d'une calligraphie, signature de l'artiste sur le côté.
Porte l'étiquette de l'Association des Antiquaires Américains.
Pour une coupe similaire, se référer à la coupe illustrée dans l'ouvrage de CHAPMAN, Jan, « The Art of Rhinoceros Carving in China », Londres 1999, pl. 206, p.165. Se reporter également au lot 262 de la vente Christie's Paris du 10 Juin 2009.

Provenance: Wolfson Antiques Limited, 351 Eglington Avenue West, Toronto, Ontario, le 31 Mai 1974 Poids approximatif: 70.3 gr.
H : 10cm - 4'' - L : 18cm - 7''. Estimation : 30 000 / 40 000 $
Propriété d'une importante famille montréalaise
A RHINOCEROS HORN HIBISCUS FORM LIBATION CUP, CHINA, 17TH-18TH CENTURY
Finely carved in the shape of an hibiscus flower with six overlapping petals, carved in relief around the sides with a leafy gnarled branch bearing other flowers and buds forming
the openwork handle along with lingzhi fungus, with a chilong clambering on a side, inscribed with a calligraphy on the inner of the rim, signed on the side. Affixed with a label of the American Association of Antique Dealers.

For a similar cup, please see the one illustrated in CHAPMAN, Jan, "The Art of Rhinoceros Carving in China", Londres 1999, pl. 206, p. 165. Please also see lot 262, Christie's Paris, June 10, 2009.

Provenance: Wolfson Antiques Limited, 351 Eglington Avenue West, Toronto, Ontario, May 31, 1974

Approximative weight: 70.3 gr.
Iegor. Samedi 26 janvier 2013. Nouvel Hôtel des Encans - 872 rue du Couvent - Angle Saint-Antoine Ouest - Montréal, Canada. www.iegor.net